Jesse Zigmund Feature Profile
May 2018
Global Business.
World Citizen.
Learning from Lefkowitz.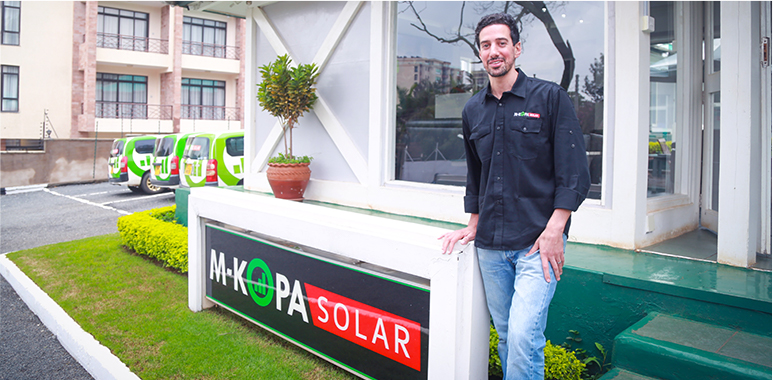 From his new home in Nairobi, Jesse Zigmund (NY/Corp/'04) is helping M-KOPA Solar build its residential "paygo" business into a global leader.
The journey may seem circuitous: from Brooklyn to London to Nairobi; and from an artistic family, to pre-med, to corporate law, to a growing multinational solar business. But Jesse Zigmund, General Counsel at M-KOPA Solar, sees his path as quite direct – with each new chapter in his life building explicitly on the previous one. And he shares lighthearted mentoring moments working with "living legend" now retired parter David Lefkowitz.
"M-KOPA is the culmination of all my past work, and I have incorporated everything I learned in my previous jobs, especially Weil," said Zigmund.
At Weil, one of his key areas of focus was capital markets work, in both New York and London. That experience was instrumental in leading M-KOPA's two rounds of equity funding, an $80 million round of debt financing, including a groundbreaking $55 million round of local-currency receivables financing. His work on multi-jurisdictional deals at Weil has been critical in managing M-KOPA's sprawling operations in Kenya, Uganda, Tanzania and the United Kingdom.
"It's not a simple corporate structure. We're technically a U.S.-based company raising money internationally and working within multiple local jurisdictions in Africa," Zigmund explained. "So there's never a dull moment at M-KOPA."
On top of Zigmund's corporate finance responsibilities, his team handles an entire range of legal functions, from employment law, contracts, regulatory compliance and intellectual property to the big elephant in the room these days: data privacy.
M-KOPA is what's called a "paygo" service. The company delivers home-based solar generation packages to more than 600,000 households in three countries – i.e., solar panels, a lithium battery, lighting, a phone charger, and other equipment. Premium plans even include a digital television. Customers pay a small deposit and then use a mobile payments system (through M-KOPA's partnership with mobile providers like Safaricom and MTN) to pay a daily energy rate for up to a year, at which point the customer owns all the equipment.
"Given that reliance on digital payments and mobile networks, we collect a lot of data across our business, and we have to make sure that data is adequately protected," he said.
Learning by Immersion
When he set out on a career path, Zigmund explained that, "My dad is a well-known jazz drummer, my sister is an artist, and my mother is a dance therapist. So growing up, I wanted to do something a little bit more mainstream."
At first his heart was set on becoming a doctor. But midway through his undergrad program, Zigmund decided that eight more years of medical school and residency was too much. Instead, he took the LSAT, enrolled in Fordham Law and after graduation took a job at a local New York City firm. Then he got a chance to interview at Weil.
"I met a few partners, including David Lefkowitz and Matthew Bloch, and I left 767 Fifth Avenue beaming, because I believed I had the opportunity to work there," he recalled. "Lo and behold, they called me that afternoon with an offer. I took it on the spot, and it was the best professional decision I ever made."
Zigmund immediately started working with David Lefkowitz, whom he called "a bit of a living legend."
"David had a lot of great clients and he was the type of guy who would just bring you with him wherever he went, because he wanted you to get immersed," Zigmund said. "He would sometimes invite associates to sit in his office for hours at a time, just listening and observing. You learn so much by immersion in that way. David was a true mentor. We stay in touch to this day and I will always remember fondly my time with him."
Zigmund worked on some of the Firm's highest-profile deals, including the spinoff of Dr. Pepper/Snapple Group from Cadbury – a multi-jurisdiction deal with billions of dollars at stake. He noted that, "At the time, I was a second-year associate, and seeing how such deals were done was incredibly valuable." He worked on the Lehman Brothers bankruptcy, and was lead associate on the General Motors bailout, a subsequent first-of-its-kind $27 billion SEC-registered exchange offer.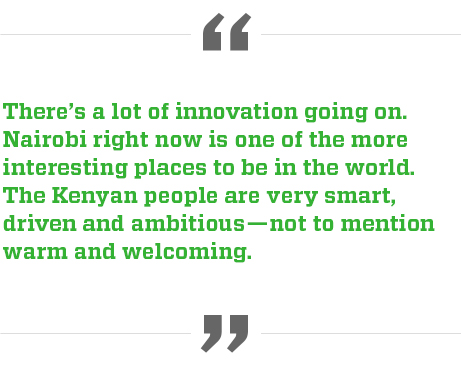 A Terrible Awakening
Zigmund remembers 9/11 vividly. Sitting in his first-year property class, he heard news about the World Trade Center attack.
"It was a moment that forever pivoted the rest of my life," he said. "I remember smelling the smoke and seeing it billow up toward midtown. It was traumatic. Moreover, after the dot-com bubble burst, and then 9/11, the job market suddenly got very tight. As students, we had to give more serious thought to differentiating ourselves: How can I make myself a more complete person and more attractive to law firms? I will always remember that awakening, which made me a little bit insecure in terms of the world. I think everyone in New York felt a little insecure after that moment."
That insecurity drove him not just to succeed at a big American law firm, but to seek out a much larger playing field. A one-year assignment opened up in Weil's London office. According to Zigmund, "This was the first light-bulb moment where I knew that my career could be a vehicle for seeing the rest of the world. And that move put me on a steady path to my current position here in Nairobi."
With the support of London Managing Partner Michael Francies, Zigmund took the U.K. bar and became a U.K.-licensed attorney. He worked as lead associate on large private equity, M&A and capital markets deals all over Europe. Then, with the blessing of his mentors in London, he moved to an in-house job with the high-yield team at JP Morgan. From there he joined the U.K.'s Financial Conduct Authority as a regulator.
"In each of those jobs, I was able to gain a different perspective," Zigmund said. "You work on a lot of the same issues, but from a different side of the table. You get to understand risks, business priorities, the political and regulatory environments. Weil really gave me the analytical skills to succeed in all those roles."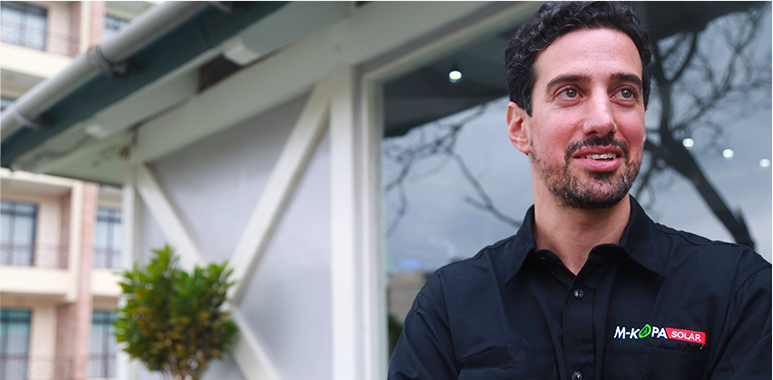 The Melting-Pot Kid
"In 2016 my wife, Nikhath, and I both thought that we wanted a bit of a life change and started looking for opportunities in Asia and Africa," he recalled. "It was my wife who first got the opportunity to move to Kenya. She does large-scale energy development, where I now work on the small scale."
On a four-day excursion to Nairobi, Zigmund and his wife found Kenya to be a "fantastic place" and knew after just two days that they could settle there.
They moved from a small London flat to wide-open spaces with beautiful weather for nine months a year. But more important were the business opportunities. "Kenya is a hub for financial technologies," according to Zigmund. "Mobile payment technologies were born here. There's a lot of innovation going on, like microinsurance or mobile lending. Nairobi right now is one of the more interesting places to be in the world. The Kenyan people are very smart, driven and ambitious – not to mention warm and welcoming."
Raising a family in Nairobi, with its vibrant mix of ex-pats and locals, also appeals to the Brooklyn kid who grew up in a true American melting pot. In Zigmund's neighborhoods in Park Slope, Flatbush and Ocean Parkway, neighbors on one side might be Jamaican, on the other side Russian, and across the street Chinese.
"Brooklyn was also a terrific place," he said. "All around me I saw people from vastly different backgrounds all coming together as one. It really instilled in me a sense of community. Here in Kenya, once you get past the TV stereotypes of what it means to live in Africa, you see what a remarkable place this is. Having my son grow up with that being his first experience, and the soul of who he is, I am actually a bit jealous that he can grow up like that."
As for his own soul, Zigmund has never doubted his journey, and never been more proud of his work as a lawyer. Ultimately, he would like to see M-KOPA be a global company headquartered in Nairobi, delivering clean power, light and media access across Africa and Asia.
"My proudest moments are taking the skills I learned in New York and London—corporate finance, contracts and everything else – and applying those to a company like M-KOPA, where we impact the lives of millions of people every day."
Jesse welcomes email from the Weil community. He can be reached at jesse.zigmund@gmail.com.