Geoff Bailhache Feature Profile
November 2018
The Valued Advisor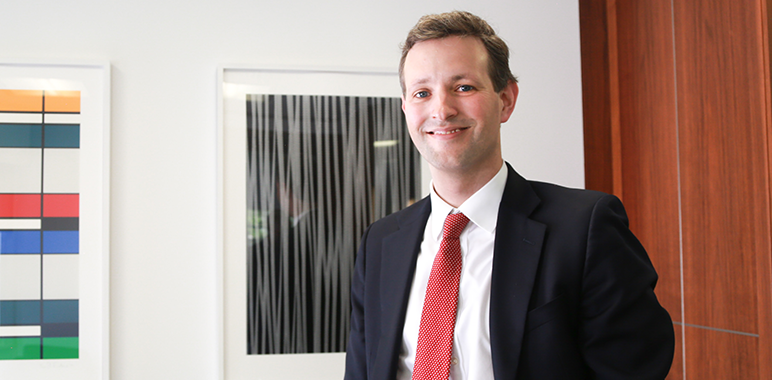 For Lawyers, Providing Solutions Is More Important Than Transactional Prowess, Says Geoff Bailhache, European General Counsel at The Blackstone Group
Geoff Bailhache comes from a family of lawyers. So he has been steeped in the ins and outs of the profession from a very young age. He also learned an important lesson, very early on, about how lawyers distinguish themselves with clients.
"I always enjoyed hearing about what my dad and my uncle were doing," he recalled. "I was inspired by the stories they would tell about their clients, how they were influencing their day-to-day decision making."
When he moved from a smaller firm to Weil, in large part it was for the opportunity to move from mid-market, pan-European deals to global deals in the buyout space. Weil's deals were "much more interesting and dynamic transactions," according to Bailhache.
But at Weil he also found kinship with some of the people who were leading the private equity industry from a legal perspective in the U.K.: his mentors Marco Compagnoni and Mike Francies, among others. They were invaluable in providing guidance and feedback that he said helped advance his career. Francies, in particular, provided a model of "great decision making."
"He was a great solutions finder, and someone who is very adaptable in the way he thinks about legal problems," Bailhache explained. "It was very helpful as a young lawyer to learn from him, and even now it's what I look for in anyone who advises us."
Compagnoni, too, evinced the leadership qualities that harkened back to Bailhache's family experience of how lawyers need to operate. He detailed one particular incident, a high-pressure deal with a consortium of clients, on the restructuring of a Spanish telco company. With half a dozen private equity guys in the room, in addition to General Electric, everyone was talking at the top of his voice in an "unconstructive and pretty divisive way."
"After covering many different points, lots of which conflicted with one another, Marco just literally stood up and put his hand up in the air and said, 'Gentlemen, this is how it is going to be,'" said Bailhache. "He went through about 10 points that succinctly brought together all the differing points of view. It was something no one else had been able to do. He had a presence about him that most lawyers don't have. He had the ability to deliver something meaningful, helpful and direct, and do it in a powerful way."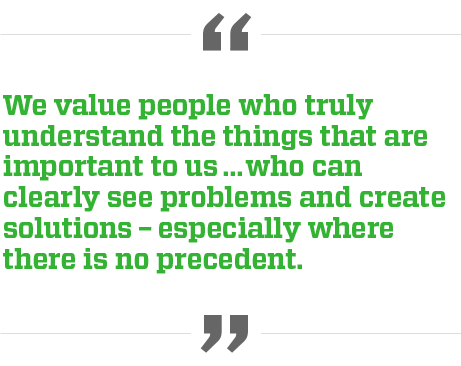 Working In-House: The Same But Different
Bailhache moved from Weil to The Blackstone Group in 2010, when he was called "out of the blue." While he enjoyed the nuts and bolts of transactional work—and his current role builds on much of that legal experience—he said that his legal skills are delivered in quite a different way as an in-house attorney.
"I had spent six years working with private equity firms on the other side of the table, and the opportunity to join one of them was something too good to pass up," he explained. "I was up for the challenge, in particular, learning how to work with investment professionals on a day-to-day basis. It requires a different way of thinking—tying legal issues directly to the company's business operations, rather than thinking about the law in generic terms, which private practice lawyers sometimes tend to do."
As Blackstone's General Counsel for Europe, part of Bailhache's role is to oversee legal and compliance functions. He spends about 20% of his time working on regulatory impacts on the firm, its markets and its marketing activities. He also puts his previous experience to good use in supervising the execution of private equity transactions. And on the deal side, he works with the firm's capital markets group to deliver financing for those deals.
"The essential quality that one brings to an institution like this is an ability to think about the institution first," he said. "That flows through most of what I do, from advising senior management, down to helping junior staff on key principles of documentation, which is an important part of improving their skillset as deal professionals."
A Lawyer's Credo: Pride With Pragmatism
Bailhache said that one of the biggest changes he experienced, moving from external to in-house counsel, is that there is no partner standing over your shoulder supervising your work. As a result, he believes that a strong sense of self-criticism and accountability is essential for in-house attorneys, to make sure they are doing all the things that need to be done for the business.
"Hopefully our counterparties and our external legal advisors see that what we're doing here is trying to create something with integrity," he said. "Something that has professional pride, but again, something pragmatic and solutions-orientated. It's one of the key things we look for in our external legal advisors, but we also try to practice what we preach. Efficiency and cost-sensitivity—getting to the right answers as soon as we can, and in a way that differentiates us from our competitors."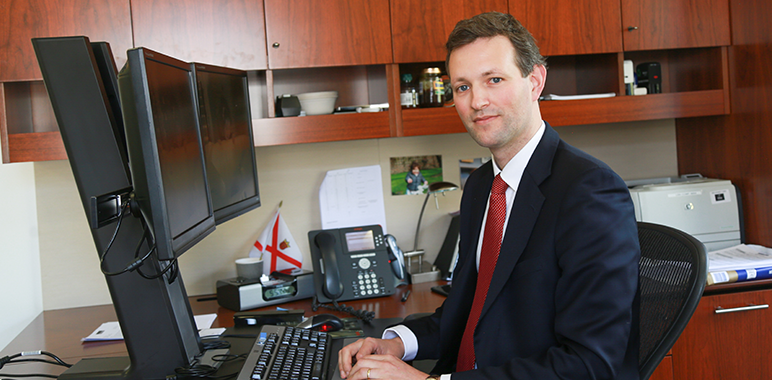 He prizes similar qualities in external legal advisors, even if the day-to-day skillset is a bit different. He added, "We value people who truly understand the things that are important to us. People who can communicate effectively with our deal teams on key legal issues and explain why they should care. People who can clearly see problems and create solutions—especially where there is no precedent, or where there is no obvious answer."
Bailhache said that Compagnoni, his primary mentor, instilled in him a keen sense of "responsibility for your own life, your own career, your own client relationships, what you are looking to achieve, and how you are going to achieve it."
The lesson has stuck with him—informing his strong sense of accountability and integrity as an in-house legal advisor. One gets the feeling it's the continuation of a proud family tradition.