Danielle Do Feature Profile
March 2019
Letter to My Younger Self: Don't Shy Away from Big Transitions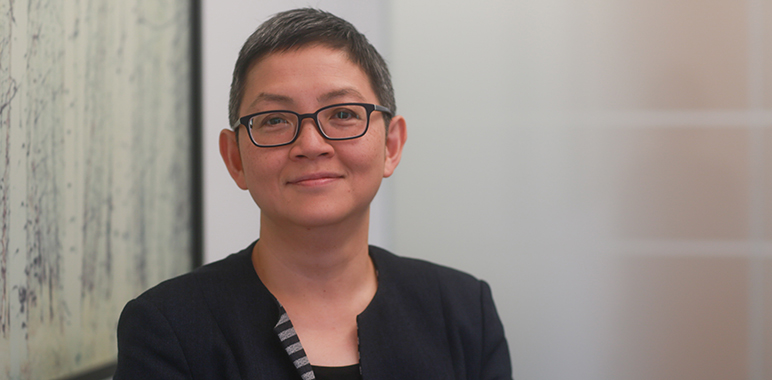 Danielle Do is the Chief Corporate & Securities Counsel at Synchrony Financial, a consumer financial services company with roots that trace back to 1932. Danielle is a former Weil partner , who spent more than 15 years at the firm. She is a graduate of Harvard University and Harvard Law, and joined Weil directly after law school, eventually practicing in both Weil's New York and London offices. We asked her to look back on her career and offer some thoughts and insights in a "letter to my younger self." She was gracious enough to share life wisdom that we hope will be instructive and enlightening to all.
Dear Danielle,
One of the most important things I have learned, over many years, is that transitions are a natural part of life. Coming from Vietnam at 4 years old, that was a big transition, although it may only be a foggy memory to you now. But you surely must remember Mrs. Hodges, who pushed you out of her second grade class and up into third grade, because she could see you were a bit bored and might do better in someone else's classroom (and honestly, you were a pain). That may have felt like an affront at the time, but in reality that sudden transition helped propel you forward.
So, something you can take from that early experience is not to let the unexpected derail you. Fear of failure is quite natural, I think, for women. We tend to be hypercritical of ourselves. Although fear can be a great motivator (all those billable hours!), it can also lead you to undersell yourself and to hold you back from taking risks and pursuing new opportunities. As you will discover, however, you and I have been fortunate in most of our academic and professional endeavors – getting the right support and having great opportunities. Our fears of not making the exact right next step were probably unfounded. So don't be afraid to take some risks!
Lean on Mentors for Guidance
A pivotal moment of my career was a risky decision to go backward for a short time. I had just come back from London, where I had changed practice areas from M&A to capital markets. That change made sense and was exciting, but returning to the M&A practice in New York meant being a fifth-year M&A associate with only two years of experience in M&A.
I decided that going back to M&A would make me a better generalist in the long run, but I recognized that the decision could delay, or even perhaps derail, my partnership track.
In the end, it was a risk worth taking. Mentors like Andrea Bernstein, Howard Chatzinoff, Shar Heslam, Akiko Mikumo and Ellen Odoner had a lot of patience and offered a steady stream of deals and encouragement—exactly the kind of support I needed. Shar and the others helped me ramp up very quickly and got me back on track.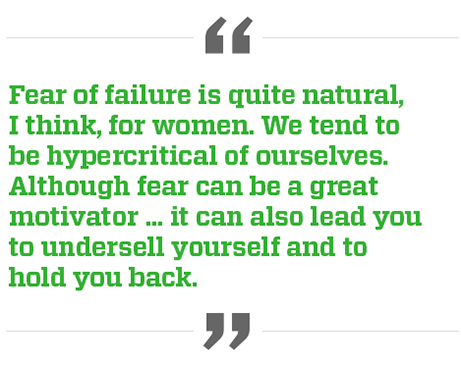 Regular Reflection and Reevaluation Makes for Better Decisions
I have come to believe through such experiences that a person's definition of success evolves over time. With each passing year, I gained experience (and for a while there, some girth), and more varied perspectives. I began to feel the effects of my choices.
And for me, having a health crisis certainly opened my eyes to the need for balance. That's when I stepped back to re-prioritize—still maintaining my professional standards and goals, but being more open-minded and flexible in my approach to achieving them. I also began to add broader personal goals and aspirations to my to-do list – these all help promote greater balance.
But you don't have to wait for a crisis to re-evaluate. Making reflection and re-evaluation a regular practice, I believe, will lead to better decisions and more confidence that you made the right decision. Ultimately, it helps you make life's inevitable transitions successfully and gracefully—so you can look back on those transitions as wonderful achievements in and of themselves.
The Joys and Blessings of Generosity
Finally, I want to share an important lesson about valuing everyone in life, at every stage in your life. Relationships with others matter – sometimes many years later and in the most unexpected circumstances. Jeffrey Weinberg, my assigned partner-mentor when I was a first-year associate at Weil, was helpful behind the scenes in fulfilling my request to go to London. And as I mentioned before, I had many wonderful mentors at Weil, all of whom are amazing and caring practitioners of the law. But most importantly, their mentoring goes beyond the professional sphere:  When I had my health crisis, Jeffrey and Ellen offered comfort and help—reaching out to senior doctors at the hospital on my behalf and offering Weil's resources to my team at Synchrony for no fee during my medical absence.
That is the kind of caring approach that I seek to emulate—offering generous support in a time of need. It is something I work hard to instill in my two daughters. Yes, you will be mother to two beautiful (and willful) girls—now 7 and 10 years old—who will look to you as an example, and for guidance. They have very different personalities and interests, but in terms of values, I hope they both grow to be kind, and generous with their time and resources, because I think that sometimes gets lost in the constant pressure to achieve.
These days, success to me is achieving a good balance between work and personal life, between intellectual and physical pursuits, between time with friends and family, and time alone—a rare commodity for people with too many obligations. And this greater sense of balance has allowed me to feel more fulfilled ... but just wait five years and ask me how I feel about it then!
Wishing you fearlessness and adventure.
Love,
Danielle