June 2019
A Conversation with Paul Asofsky and Nicola Fuentes Toubia

Mentorship is an important part of Weil's culture. Recently we brought together alumna Nicola Fuentes Toubia with her mentor, retired partner Paul Asofsky. Nicola came to Weil's Houston office as a summer associate in 1993 and joined as a Tax associate in 1994. Paul recently nominated Nicola as his replacement on the Board of the ACLU of Texas. Nicola runs her own Houston-based firm, Fuentes Toubia, which provides counsel to tax-exempt organizations. At 78, Paul is busy teaching at the University of Houston and New York University, and working on a casebook for JD and LLM students. 
PA: As mentor and mentee, we didn't have such an auspicious beginning, did we? I had two major open-heart surgeries within the space of eight weeks, right after you joined. And all that time, you were sitting there as a brand new associate without anyone to give you work!
NT: Yes, it was a very nail-biting time. As a 'baby' lawyer it was important to get work and stay busy. So I worked with the Bankruptcy and Corporate departments. And all of the associates looked out for each other. Your first was Kevin Richards, then me, and then Christine Agnew Sloan and Keith Cooper. I'm not sure if you realized how much of a family-like bond you were creating among your associates in that teeny, tiny department.
PA: Oh, I did! I keep in touch with all of my associates from Weil, and all of them are – or in the process of becoming – major national tax figures. I think of it not so much as my legacy to the Firm, but my legacy to the tax profession.
NT: You had some great lessons and insights that stick with me to this day. One of the most freeing lessons was, 'Don't be afraid to mess up.' Remember, we were working on something with tender bonds, Revenue Procedure 88-130 or something like that, and I just couldn't quite get it. But you said, 'Nicola, you've got to stop worrying.' That was the first one.
You also taught me to focus on the big picture. It's a lesson I've passed on: 'Always start with the statute, start with the regs.' It's the best way of getting at a problem.
But one of the best lessons was that lawyering is hard work. I came to you when I was stumped on a tax issue and said, 'Paul, I can't find the answer, I've looked at everything.' And you just said, 'Nicola, they wouldn't be paying you, or us, if it was easy to find the answer. They're paying us because it's hard. So get out there and come up with a solution.'
I hear your words in my head, and I have even used that line on a partner at another firm.
PA: Terrific, wonderful! You and I have always had a very good relationship. We can talk to each other about anything. I remember one day I was sitting at my desk. It was six or seven o'clock, and you came by and said, 'Anything else that you need me to do tonight?' I said, 'No, thank you, you can go home.' And you looked and me and said, 'I'm off … like a prom dress!'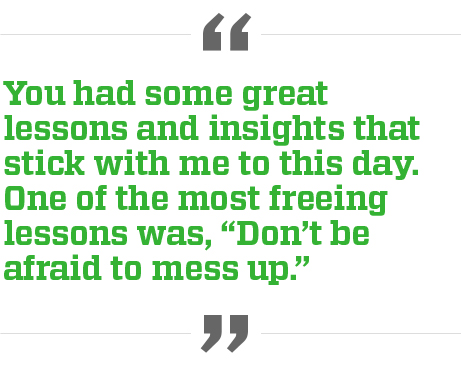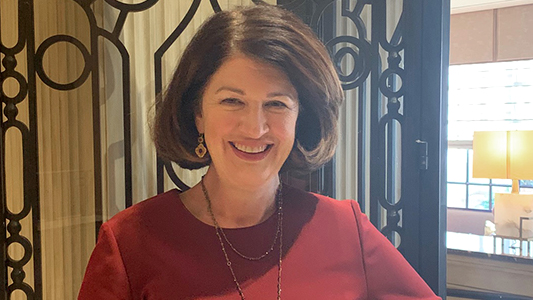 NT: Yes, and after I started the LLM program at the University of Houston, you joked, 'I know the people over there, don't embarrass me.' So, I always kept my grades up!
That was actually one of the things you made all of your associates get: an LLM. As newbie tax lawyers it was great, because it really flattened the learning curve. But why did you push your mentees so hard in that direction?
PA: I don't want this to sound overly paternal, but I considered my tax associates to be my children in a way. And like any parent, I wanted you all to succeed and be happy. So I had to make sure that you were learning. Working on transactions. Going to CLE programs. Becoming active in the Bar Association, because I know how helpful that has been for me in connecting to the wider legal and government communities.
By and large, you all have done wonderfully at all of those things. I can go down the list of all my associates, at Weil and at other firms, and many of you are prominent tax lawyers today, and still friends. And I did all that because at the first firm I worked in, I also had a mentor.
Working with him taught me how important it was to be able to communicate with lay people about complex tax issues. That's a skill I have tried to instill in my associates.
NT: That's actually one of my greatest strengths that you helped bring out. You made me do a presentation for the Dr. Pepper deal, and afterward you gave me really high praise because I explained the issues in a way that the client could understand. That communication aspect is what's fun about being a tax lawyer. If you can do it well, that means you really understand the problem, and you can be a better advocate for your clients.
PA: It's one of the reasons I'm so happy you're now on the Board of the ACLU of Texas. For several years I kept saying that the Board has to include people with technical expertise in law, tax, accounting and other issues. For a long time that was me, and I said, 'I'm not going to last forever. In fact, my term is up soon and we need to get another tax person.'
Every time we had called you with a tax problem, you gave us the answer. So I said why don't we cut out the middleman. The Board will be much better off with you on it, and sharing your expertise directly. And I know it's a good fit for you, because your passion for nonprofits goes way back.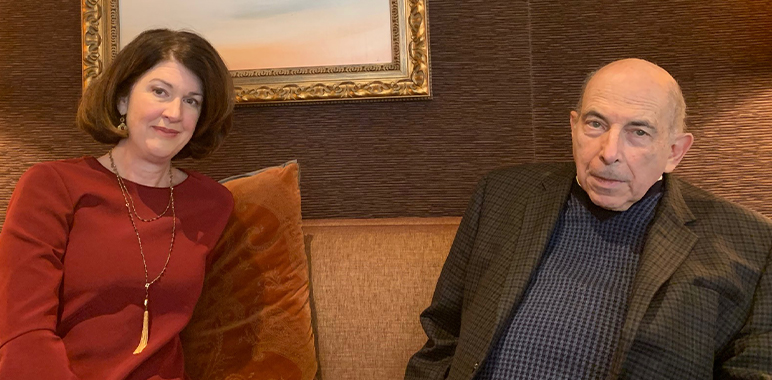 NT: Yes. I got the bug to go to law school after working at a healthcare non-profit in D.C., and while I'm not a direct service provider, my brain makes happy noises when it's solving hard problems. So if I can do that as a lawyer, helping people who are helping others, that's my sweet spot. The social justice mission is just ingrained in me—balancing that with a legal career is also something I picked up from watching you.
PA: Well, it wasn't easy for a liberal New Yorker to feel entirely comfortable in Texas politics. But joining the board of the local ACLU was a way to get deeply involved in issues at the local level. I think we all need something that is both mentally and emotionally stimulating, even in retirement.
NT: So you're actively teaching and writing.
PA: The teaching and writing, together with the ACLU work, have all been great for me, because you get up in the morning and you have a purpose. As a director at a nonprofit, or as a professor, there's always something you should be learning or keeping up with. And now that my course is being taught at a number of places around the country, it needs a casebook. There are some good treatises, but that's not a way to teach law to either JDs or LLMs.
NT: Ever the mentor! I love you, Paul. I'm getting misty. I see how much you give back and I think, 'I want to be like Paul.' And actually, if I can be allowed to mentor you for a moment, you really need to write about something else you have a passion for.
You and your wife Maida have more than 400 Michelin Stars. I've been nagging you now for probably 15 years to write about your restaurant experiences. When you said you're writing a book, I thought, 'Oh, you're finally going to write the restaurant book! Not a tax book!'
PA: Well, there's a publisher interested in the casebook, which is almost finished in a first draft. Doing the rest of that work will test my stick-to-it-ivness. After that, we'll see.