Biography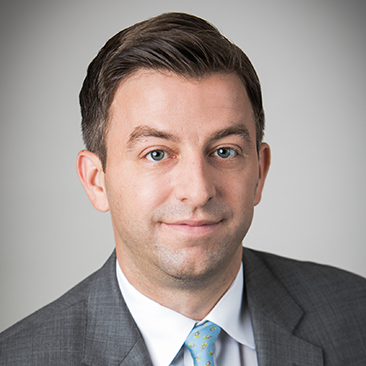 Christopher Machera is a partner in Weil's Private Equity practice and is based in the New York office. Mr. Machera represents private equity sponsors and their portfolio companies in connection with acquisitions, dispositions, minority investments and general corporate governance matters.
Mr. Machera's clients include: Aterian Investment Partners; Canada Pension Plan Investment Board; CVC Capital Partners; Goldman Sachs PIA; Snow Phipps Group and TPG Capital; and he has worked with many other private equity sponsors and their portfolio companies. Prior to joining the Firm, he served as an Associate General Counsel for Goldman Sachs. Mr. Machera started his career at Weil.
Mr. Machera has authored numerous articles and participated in speaking engagements addressing various trends and topics that affect the private equity industry, including an article that appeared in the New York Times DealBook.
Experience
Goldman Sachs Merchant Banking Division, together with Eurazeo, in the $680 million acquisition of Dominion Web Solutions LLC
TPG in connection with the business combination by Pace Holdings Corp., a SPAC sponsored by an affiliate of TPG, with Playa Hotels & Resorts B.V., a transaction valued at approximately $1.75 billion
National Surgical Healthcare (a portfolio company of Irving Place Capital) in its $760 million sale to Surgery Partners, Inc.
Kendra Scott Design in its sale of a significant minority stake to Berkshire Partners
Aterian Investment Partners in its acquisition of Stewart Tubular Products, Inc.
CCMP in its purchase of a majority interest in Octagon Credit Investors
Shoes for Crews (a portfolio company of CCMP) in its acquisition of the SureGrip Footwear division of Genesco Inc.
Perella Weinberg Partners in its combination with Tudor, Pickering, Holt & Co.
Oak Hill Capital in its acquisition of Dave & Busters
Oak Hill Capital in its acquisition of Ability Resources
American Securities in its acquisition of Arizona Chemical
American Securities in its acquisition of Presidio
Snow Phipps Group in its acquisition of ArrMaz Custom Chemicals, Inc.
Lindsay Goldberg in its minority investment in Duff Capital Advisors
Providence Equity Partners in its joint venture with NBCUniversal and Fox in connection with the creation of Hulu
Providence Equity Partners in its take-private of Virtual Radiologic Corporation
Providence Equity Partners in its take-private of NightHawk Radiology Services
Providence Equity Partners in its bid to take-private Clear Channel Communications
GE Capital in its minority investment in Bobcat Gas Storage
GE Capital in its minority investment in Verified Identity Pass
Univision Communications in its joint venture with Grupo Televisa, which involved a $1.2 billion investment by Grupo Televisa
CVC in its proposed acquisition of ConvergEx
DLJ Merchant Bank in its $600 million acquisition of United Site Services
Lee Equity in its take-private of Deb Shops, Inc.
Lehman Brothers Holdings in the sale of its interests in its real estate equity funds to management
Lehman Brothers Holdings in the sale of its interests in its real estate debt funds to Pacific Coast Capital Partners
Lehman Brothers Holdings in the sale of its interests in its merchant banking private equity funds to management and Reinet Investments
Lehman Brothers Holdings in the sale of its limited partner and general partner interests in R3 Capital Partners to the principals of R3 Capital Partners
Man Group in its purchase of interests in the general partner and management company entities of Ore Hill Capital Partners
Man Group in its sale of 50% of its interests in Pemba Capital Partners
Ospraie Management in its sale of interests in its general partner and management company entities to Credit Suisse First Boston Private Equity
Firm News & Announcements, Awards and Recognition, Speaking Engagements, Guides and Resources, Latest Thinking
Firm News & Announcements
Preparing for Exits: Planning on the Front End and Implementing on the Back End

Speaker(s): Christopher R. Machera, Vishal Phalgoo and

Mark E. Dundon

October 27, 2016 — Part of Weil's 2016 Private Equity Webinar Series