Biography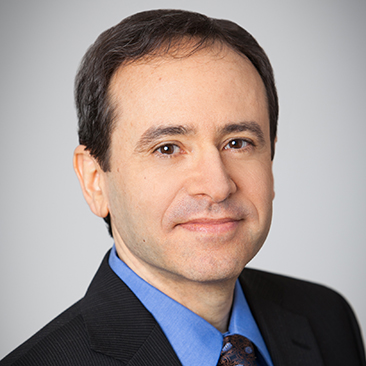 Howard Dicker is a partner in Weil's Public Company Advisory Group and is based in New York. Mr. Dicker advises numerous companies regarding securities law issues, disclosure and compliance matters as well as on executive compensation and corporate governance. He has had a diverse corporate practice, including mergers and acquisitions, proxy fights, financings, securities offerings, venture capital investments and restructurings.
Mr. Dicker is also active in various bar associations and organizations and speaks and writes on a variety of topics in corporate and securities law. He is Chair of the Subcommittee on Employee Benefits, Executive Compensation and Section 16 of the Committee on Federal Regulation of Securities, Section of Business Law, American Bar Association. He is also the immediate former Chair of the Securities Regulation Committee of the Business Law Section of the New York State Bar Association. Mr. Dicker is a member of the Advisory Committee to the NY Chapter of the Society of Corporate Secretaries and Governance Professionals.
Prior to joining Weil, Mr. Dicker was an auditor and tax consultant at Price Waterhouse in New York. There, he focused on broker-dealers in securities and commodities. He is licensed as a certified public accountant.
Howard Dicker is recommended in Corporate Governance by Legal 500 US, where clients note his "encyclopedic knowledge of SEC and compliance issues," and is recognized by Super Lawyers for Securities & Corporate Finance.
Education
Mr. Dicker received his J.D., with honors, from The George Washington University School of Law, his M.S. in accounting from the State University of New York at Albany, and his B.S. in finance and accounting from the Wharton School of the University of Pennsylvania.
Awards and Recognition, Speaking Engagements, Latest Thinking, Firm News & Announcements
Howard Dicker Recommended in Corporate Governance

Award Brief — Legal 500 US

Howard Dicker Named Among New York's Super Lawyers

Award Brief — New York Super Lawyers
Confidentiality Provisions Under Scrutiny: How to Avoid SEC/NLRB/EEOC Enforcement and Private Litigation

Speaker(s): Howard B. Dicker, Christopher L. Garcia, Nicholas J. Pappas and Linda Z. Shen

March 09, 2017 — Part of Weil's What's New for Public Companies: Governance & Disclosure Webinar Series.

Tackling Your 2017 Compensation Disclosures: Proxy Disclosure Conference

Speaker(s): Howard B. Dicker

October 24, 2016 — Houston, Texas — Weil partner Howard Dicker participates in three panels entitled "Pay Ratio: Post-Panel Commentary," "Pay Ratio: The In-House Perspective" and "Pledging & Hedging Disclosures: What to Do Now," as part of TheCorporateCounsel.net and CompensationStandards.com's Tackling Your 2017 Compensation Disclosures: Proxy Disclosure Conference.
Firm News & Announcements