Biography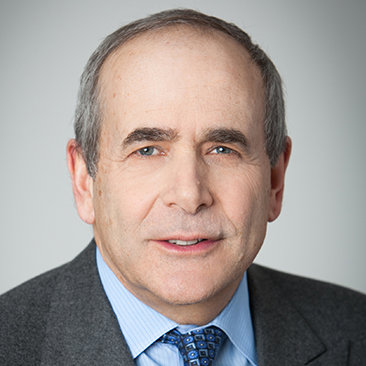 Joseph S. Allerhand Co-Heads Weil's Securities Litigation practice, and is one of the leading securities litigators and corporate counselors in the United States. Mr. Allerhand has more than 30 years of experience in shareholder class actions, M&A litigation, SEC investigations, arbitrations, and busted deal litigations.
Mr. Allerhand has argued and tried numerous high-profile cases in state and federal courts, and before arbitration panels. In particular, he appears regularly in the Delaware Chancery Court and the Delaware Supreme Court in connection with M&A transactions and shareholder disputes, including of late, the successful defense of Kinder Morgan's $80 billion corporate reorganization of three publicly traded entities, Signet's acquisition of Zale, and many other transactions.
Mr. Allerhand also regularly counsels boards of directors and special committees on a wide variety of corporate transactions and internal investigations.
His notable recent experience includes:
Serving as lead counsel for AIG in shareholder class and derivative litigations arising from the 2008 financial crisis. Obtained dismissal, affirmed on appeal, of a shareholder derivative action, and of multi-billion dollar claims brought by former CEO Maurice "Hank" Greenberg. Also obtained favorable settlement of securities fraud class action – one of the largest ever filed – and victories in a number of related "opt-out" cases in courts around the country
Successfully representing Kinder Morgan Inc. for many years in a number of high-profile shareholder actions, including most recently winning the reversal by the Delaware Supreme Court of a $171 million trial verdict issued by the Delaware Court of Chancery against El Paso Pipeline GP Company, L.L.C., a Kinder Morgan subsidiary, in a derivative claim brought by a limited partner. Also recently defeated a unitholder action in Delaware Chancery Court and on appeal before the Delaware Supreme Court that challenged Kinder Morgan's consolidation of three publicly traded subsidiaries, including two master limited partnerships, into Kinder Morgan Inc.
Successfully represented Fairway Group Holdings Corp. and its private equity owner in a securities class action and shareholder derivative litigation relating to Fairway's 2013 initial public offering and subsequent disclosures. Obtained dismissal of shareholder class and derivative actions.
Successfully represented lululemon athletica in securities class action and derivative litigation relating to alleged product defects in lululemon's popular yoga pants. Obtained dismissal of complaints, affirmed on appeal.
Served as lead counsel for Aéropostale in class action and derivative litigation arising out of disclosures concerning Aéropostale's inventory and sales levels, and earnings projections. Obtained dismissal of derivation action, and settled class action.
Recovering hundreds of millions of dollars for Excite@Home bondholders in a series of multi-billion dollar breach of fiduciary duty and securities lawsuits against AT&T, Cox, Comcast and others arising from their role as controlling shareholders in the first company to provide high-speed internet access via cable modem.
Mr. Allerhand has been named by The New York Times as one of the top 100 lawyers in New York and is consistently named by the Legal 500 and Chambers USA as one of America's leading securities lawyers. In 2016, Chambers USA again recognized Mr. Allerhand as one of the top 10 securities litigators in the United States and New York, with peer and client commentators calling him "incredibly bright and dynamic" and praising his "very strong rapport with clients." In 2015, commentators in Chambers USA highlighted his "rock solid judgment" and referred to him as a "top-notch" securities litigator. In Chambers USA 2014, clients emphasized his "real expertise and unparalleled knowledge and experience," while in Chambers USA 2013, commentators admired his "great judgment in terms of strategizing." In previous years, he has been described by clients and peers as having "a gift for commanding control in the biggest cases," "extensive knowledge of all manner of securities issues," and "spontaneous mastery of complex litigation," and as a "knockout in the courtroom as well as a deft performer behind the scenes" who "takes a creative and intelligent approach to litigation." Chambers also notes that Mr. Allerhand brings "raw intelligence to a practice that frequently involves counseling boards of directors and special committees in litigation connected with SEC investigations and bankruptcy proceedings. His ability to digest the various facts of a case and turn them into a winning argument is exemplary." New York Magazine has named him as one of the top lawyers for "bet the company" litigation. Since 2012, Mr. Allerhand has been ranked as a "National Star" for Securities Litigation and as a "Local Litigation Star" in New York by Benchmark Litigation, since 2010 he has been listed among the Lawdragon 500 "Leading Lawyers in America," and since 2006 he has been recognized by Best Lawyers in America, including in the areas of Bet-the-Company Litigation and Commercial Litigation.
Mr. Allerhand writes and lectures frequently on securities litigation. Most recently, he authored a chapter on "Defending Companies in Crisis," which appeared in Litigating Securities Class Actions (Matthew Bender).
Mr. Allerhand is a member of the Board of Directors or Trustees of the New York Legal Assistance Corp., Big Brothers/Big Sisters of New York, UJA – Federation of New York, and the Metropolitan Council on Jewish Poverty. He is the former President of the UJA – Federation of NY Lawyers Division and a founder of the Solomon Schechter School of Manhattan.
Awards and Recognition, Speaking Engagements, Firm News & Announcements, Latest Thinking
Joseph Allerhand named a "Leading" Lawyer for Securities: Litigation: Nationwide

Award Brief — Chambers USA

Joseph Allerhand named a "Best Lawyer" in the specialties of Bet-the-Company Litigation and Commercial Litigation

Award Brief — Best Lawyers in America

Joseph Allerhand named "Recommended" Lawyer for Securities: Shareholder Litigation in the US

Award Brief — Legal 500 US

Joseph Allerhand named "Recommended" Lawyer for M&A: Litigation in the US

Award Brief — Legal 500 US

Joseph Allerhand Recognized as a "Litigation Star" for Securities in the U.S.

Award Brief — Benchmark Litigation
Society of Corporate Secretaries & Governance Professionals

Speaker(s): Howard B. Dicker and Joseph S. Allerhand

February 11, 2016 — New York, New York — Weil's Securities Litigation co-head Joseph Allerhand and Public Company Advisory partner Howard Dicker participated in a panel entitled, "Coping With Conflicts – Spotting, Disclosing, And Managing The Risks," at the February meeting of the Society of Corporate Secretaries & Governance Professionals, NY Chapter.

Firm News & Announcements