Biography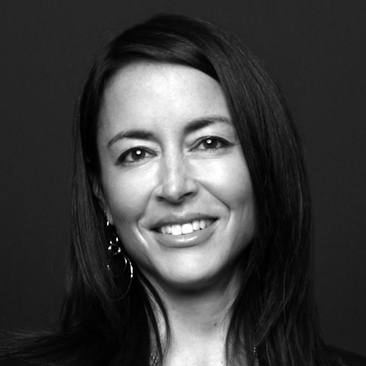 Elizabeth Weiswasser focuses her practice on the life sciences industry, with a particular emphasis on patent and other intellectual property matters relating to biologic and pharmaceutical technologies. In addition to her patent litigation practice, in which Ms. Weiswasser has litigated patent cases in venues across the county and across a broad range of technology areas, Ms. Weiswasser counsels clients across a broad range of intellectual property issues, and regularly handles diligence-related matters in the context of a broad range of corporate transactions in the life sciences sector.
Ms. Weiswasser has been recognized for her work in this area by a number of industry publications. Since 2011, she has been considered a leading lawyer for patent litigation by Chambers USA, which in 2015 identified her as "an expert on patent law as applied to the life sciences sector." The 2014 Chambers USA guide states, "Clients appreciate that she 'is able to manage the big picture and handle the small details simultaneously.'" Chambers USA 2013 states: "Elizabeth Weiswasser continues to impress with her superb work as a patent litigator concentrating on biologics and pharmaceuticals." Chambers USA 2012 said: "In the words of clients, Elizabeth Weiswasser 'inspires confidence.' She is praised for her 'strong background in molecular biology and the life sciences, which allows her to communicate effectively with scientists and medical professionals and explain scientific concepts to non-scientists.'" Ms. Weiswasser was named one of the "Top 250 Women in IP" by Managing Intellectual Property and included in the publication's list of "IP Stars" for 2013 and 2014, and was selected by Law360 as one of only five "MVPs" for 2012 in the category of Life Sciences. She has also been recommended for patent litigation in New York every year since 2012 by IAM Patent 1000, which calls her a "solid anchor" and notes her "strong technical background in the life sciences, which she combines with a top-line understanding of patent law." In 2012, Ms. Weiswasser was named "Up & Coming Intellectual Property Lawyer of the Year" by Chambers USA Women in Law and was shortlisted for the same award in 2013. Ms. Weiswasser was also recognized by Legal 500 US 2013, 2014, and 2015 for her work in life sciences. Most recently, Ms. Weiswasser was named among the 2015 "Top Women" for Intellectual Property in New York by Super Lawyers, and recognized in the 2017 edition of Best Lawyers in America in the area of Intellectual Property.
Ms. Weiswasser is an Adjunct Professor of Law at New York University Law School, where she co-teaches Life Sciences Patent Law, and she is also a frequent lecturer and writer on intellectual property related issues in the life sciences and related sectors.
From 1992 to 1994, Ms. Weiswasser served as law clerk to the Honorable Alan D. Lourie, Circuit Judge of the United States Court of Appeals for the Federal Circuit. Ms. Weiswasser received her JD degree from The University of Chicago Law School, where she was a member of The Law Review, and her BA from Northwestern University in biochemistry, molecular biology and cell biology. Prior to entering law school, she did graduate work at Princeton University and research Abbott Laboratories in the area of molecular biology.
Ms. Weiswasser has an extensive pro bono practice, including leading the team that represents the Epilepsy Foundation. She has been honored for her pro bono work by the Legal Aid Society and Westchester Residential Opportunities, for which her team received the Harriett Goldberg Fair Housing Award. Ms. Weiswasser is on the board of the national Epilepsy Foundation and the Dean's Visiting Committee for University of Chicago Law School.
Awards and Recognition, Speaking Engagements, Guides and Resources, Latest Thinking, Firm News & Announcements
Recent Supreme Court IP Decisions and How They May Impact Your Business

Speaker(s): Gregory Silbert, Randi W. Singer and Elizabeth S. Weiswasser

September 27, 2016 — New York, New York — Part of Weil's 2016 Tech/IP Media Lunchtime Seminar Series.


Judicial Perspective on Claim Construction in Federal Courts and ITC

Speaker(s): Elizabeth S. Weiswasser

March 18, 2016 — Washington, D.C. — As part of the American Intellectual Property Law Association Quarterly Journal First Annual Symposium, Weil Litigation partner Elizabeth Weiswasser will moderate a panel entitled "Judicial Perspective on Claim Construction in Federal Courts and ITC."
Firm News & Announcements