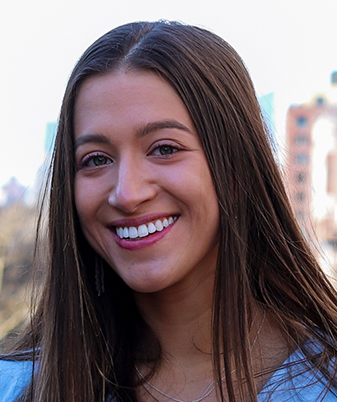 SOFIA BARBOSA
Health Justice Coordinator – Tahirih Justice Center (Houston, TX) / University of Pennsylvania Carey Law School
Sofia Barbosa serves as Health Justice Coordinator at the Tahirih Justice Center. Born in New York, Sofia grew up in various cities including Mexico City and Miami. She obtained both a B.S. and a Master's degree in Biomedical Engineering from Columbia University, through which she fostered her passion for finding innovative solutions to inequality and human rights violations as they pertain to public health. To this end, Sofia spent her senior year developing a gunshot wound treatment to be used in the event of a shooting, earning her team second place in their biomedical engineering class. Sofia has also served as a volunteer in emergency rooms and inpatient units of public hospital centers providing care to underserved communities in New York City and Mexico City. As a volunteer, she became increasingly aware of systemic problems and social conditions at the root of health inequality. These experiences confirmed Sofia's desire to pursue health law to combat injustices in the healthcare system. Following the Weil Legal Innovators Program, Sofia will pursue her J.D. at the University of Pennsylvania.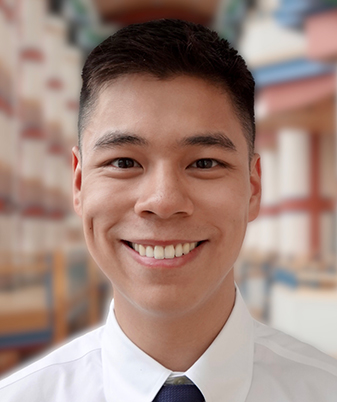 JONATHAN CHAN
Impact Manager – Earthwatch Institute (Boston, MA) / Harvard Law School
Jonathan Chan serves as Impact Manager at Earthwatch. In this capacity, he steward's green initiatives and aligns them with the U.N.'s Sustainable Development Goals and principles of environmental justice. Jonathan graduated from Caltech with a B.S. in Chemistry and holds an MPhil in Technology Policy from the University of Cambridge. In college, Jonathan served as a writing tutor, Outreach Coordinator for the Chemistry Club, and Editor in Chief of the Caltech Undergraduate Research Journal. The summer before his senior year, he interned at the New York Attorney General's Office and assisted the state in challenging the EPA's "Affordable Clean Energy"—aka "Dirty Power"—rule. Following his WLI fellowship, Jonathan will attend Harvard Law School, where he hopes to explore the intersection of environmental law, administrative law, and civil rights. In his free time, Jonathan enjoys running, playing squash, and binging episodes of The Great Pottery Throw Down. He is also an avid reader of poetry that celebrates the stories of Asian Americans and LGBTQ+ people.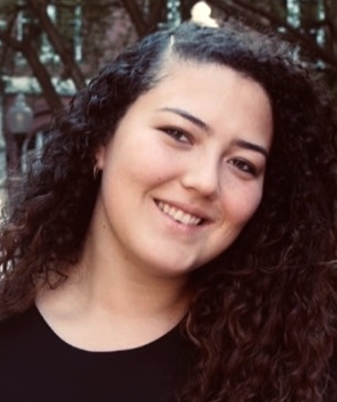 BIANCA CORGAN
Coordinator, Youth Leadership Program – The Aspen Institute (Washington, D.C.) / Harvard Law School
Bianca Mona Corgan serves as Coordinator of the Youth Leadership Program at the Aspen Institute and is originally from sunny Miami, Florida. Growing up in a Haitian-American household, Bianca pursued her undergraduate studies in International Affairs, with a concentration on democracy, governance, and civil rights at Georgetown University's Walsh School of Foreign Service. During her time at Georgetown, Bianca helped found MOSAIC: The Multi-Racial and Multi-Ethnic Student Group, served in student government, and was a part of the editorial board for The Hoya, Georgetown's premier student publication. In addition to her engagements on campus, Bianca held internships with the press divisions of the Embassy of France and the U.S Department of State. As a member of Harvard Law School's Junior Deferral Program, Bianca was granted the ability to defer her enrollment for two years. With this opportunity, she spent her first year clerking at a civil litigation firm in Miami, volunteering on a school board campaign, and serving as a founding member of her high school's Alumni Diversity Advisory Committee. Bianca is spending her second deferral year as an Innovator in Aspen Institute's Youth Leadership Program. In her spare time, Bianca enjoys playing tennis, listening to podcasts and musicals, as well as traveling and engaging with different cultures.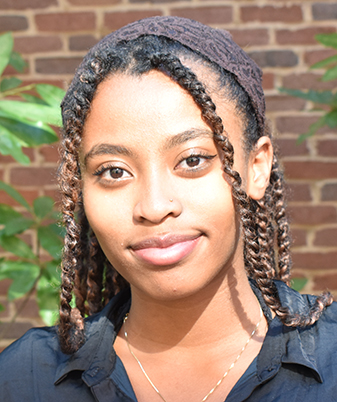 BITANIA ENDALKACHEW
TIME'S UP Legal Defense Fund Innovator – National Women's Law Center (Washington, D.C.) / Columbia Law School
Bitania Endalkachew serves as TIME'S UP Legal Defense Fund Innovator at the National Women's Law Center. She is an incoming J.D. candidate at Columbia Law School class of 2025. After growing up in Virginia, Bitania graduated from Vanderbilt University in 2021 where she studied Political Science and Women & Gender Studies. Throughout her time in college, she was the President of the undergraduate National Black Law Student Association, founded the Vanderbilt Ethiopian Eritrean Student Association, co-founded the Eritrean Ethiopian Student Association of North America, and served as the External Affairs Officer for FirstVU, an organization dedicated to first-generation students. In addition to her commitment to various student organizations, Bitania worked as an intern at various nonprofits such as Nashville International Center for Empowerment, OPALs, Emerge Tennessee, and Legal Aid Society. In her spare time, she enjoys reading fiction, playing field hockey, and watching TED Talks.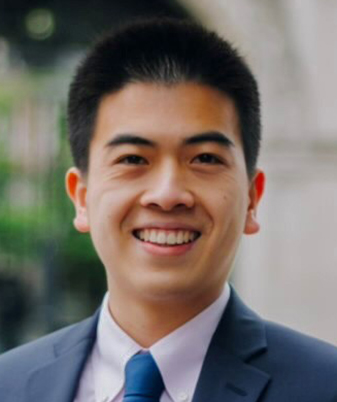 RYAN FOO
Regulatory and Compliance Law Fellow – National Urban League (New York, NY) / Harvard Law School
Ryan Foo serves as Regulatory and Compliance Law Fellow at the National Urban League. He is originally from Queens, New York and graduated summa cum laude from the University of Pennsylvania with a major in Philosophy, Politics, and Economics (PPE), concentrating in Public Policy & Governance in May 2021. During his time at Penn, he was the President and Editor-in-Chief of UnEarthed Penn, an educational magazine that was distributed to underserved elementary and middle schools in Philadelphia. He was also an online editor for the Penn Undergraduate Law Journal and a member of the Nominations and Elections Committee branch of student government. His internships include a small criminal defense firm called Kenneth Gilbert Law, the Manhattan DA's office, Akin Gump Strauss Hauer & Feld, and the Buried Alive Project, which advocates for the release of prisoners given life-without-parole sentences for nonviolent drug offenses. Through these experiences, he has developed an interest in criminal justice reform. In his free time, Ryan loves trying new restaurants, watching sports, and eating pineapple. After the Weil Legal Innovators Program, Ryan will pursue his J.D. at Harvard Law School in the fall of 2022.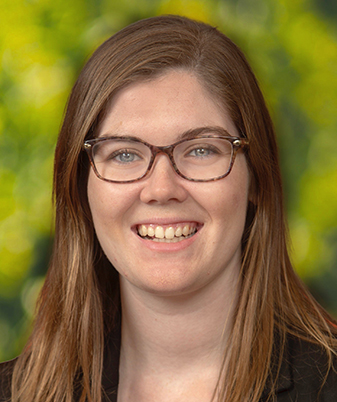 LEAH HEBRON
Associate, Washington Advocacy Team – Human Rights Watch (Washington, D.C.) / Georgetown University Law Center
Leah Hebron serves as Associate in the Washington Advocacy Team of Human Rights Watch. A Florida native, Leah graduated from Florida State University in May 2020 with majors in International Affairs and Religion and a certificate in SAS Programming and Data Analysis prior to joining the Weil Legal Innovators Program. Fascinated by using data to improve people's lives, Leah defended an undergraduate thesis on human trafficking, published child labor research conducted in Ghana in an undergraduate journal, and analyzed surveys on child harm in India as part of a Harvard University research team. Through immigration law and criminal defense internships, Leah realized that she can intersect her passions for research, human rights, and tangible change through a legal career. After graduation, Leah continued her public sector legal work as a paralegal in the Federal Trade Commission's Division of Privacy and Identity Protection. Leah looks forward attending Georgetown University Law Center in fall 2022. In her free time, Leah enjoys baking, playing board games, and reading the news.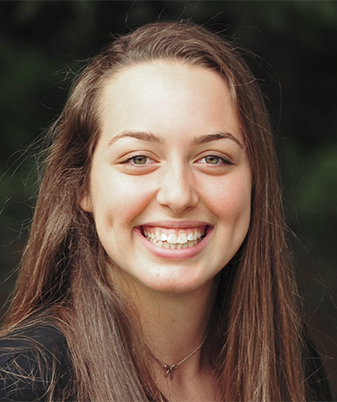 MALKA HIMELHOCH
Public Policy Innovator – Met Council (New York, NY) / Harvard Law School
Malka Himelhoch serves as Public Policy Innovator at the Met Council on Jewish Poverty. In May of 2021, she graduated summa cum laude from Princeton University with a degree in Religion. Malka was the recipient of several prizes for her senior thesis, "'Save This Woman from the Shackles of Aginut': A Case for the Decoupling of Marriage and Law in America," which argues that the current American law of marriage violates the Establishment Clause and as such should be dismantled. At Princeton, Malka was involved in sexual assault prevention activism and was a leader in the Jewish community. A 2020 Truman Scholar representing the state of Kentucky, Malka plans to matriculate into Harvard Law School in 2023.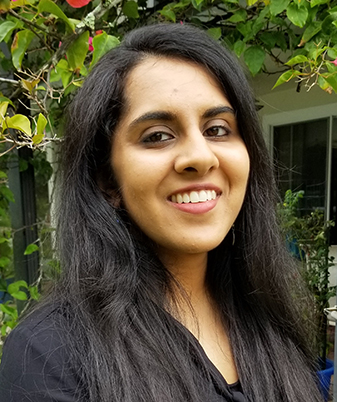 NINA KUMAR
Intake Coordinator/Litigation Assistant – American Civil Liberties Union of Texas (Houston, TX) / Columbia Law School
Nina Kumar serves as Intake Coordinator/Litigation Assistant at the American Civil Liberties Union of Texas. She graduated with honors from the University of Florida with a double major in Political Science and Psychology. As a student, Nina was the Digital Services Fellow for the City of Gainesville. She made government data more accessible to the public and developed a youth portal to access youth services in Gainesville. In Dr. Espelage's School Violence and Victimization Lab she worked on intervention programs including training a Bystander Bot to respond to online cyber bullying. She also led a systematic review that studied sexual and gender-based violence in Middle Eastern and North African refugee camps. In the UAE, as a Clinton Scholar, she focused on studying changing demographics and migration. Since graduation, she has presented her research on refugee history and international policy in conferences in Charlottesville and Madrid and she continues to study and publish with her mentor. As the Youth Outreach director of They See Blue, a South Asian civic organization, she created a program to mobilize voting amongst South Asian youth across the United States. In her spare time, Nina enjoys baking, playing the piano, Indian dancing and hiking. In fall 2022, Nina will enroll at Columbia Law School.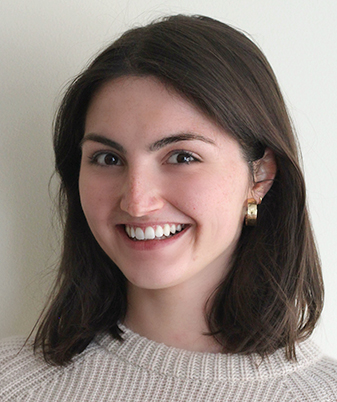 CHACE PULLEY
Pro Se Toolkit Coordinator – Tahirih Justice Center (Washington, DC Area) / Columbia Law School
Chace Pulley serves as Pro Se Toolkit Coordinator at the Tahirih Justice Center. Hailing from the Bay Area, Chace Pulley recently graduated from Haverford College as a Political Science major. In college, she was Editor-in-Chief of The Haverford Clerk where she led reporting on Haverford's response to the COVID-19 pandemic and a groundbreaking two-week long student strike against institutional racial injustice. After growing up abroad in Japan, she is passionate about issues of migration and spent her senior year writing a thesis analyzing deportation as a form of family separation and volunteering teaching English to refugee and aslyee high-schoolers. In her free time, Chace enjoys hiking, baking, and reading.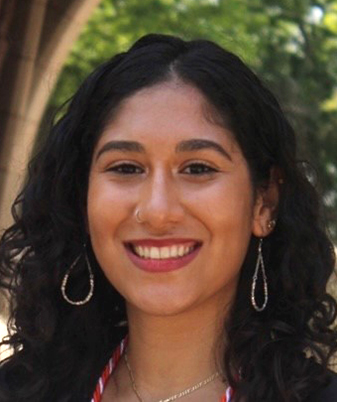 INDIRA RIVERA
Equitable Justice Fellow – National Urban League (New York, NY) / Columbia Law School
Indira Rivera serves as Equitable Justice Fellow at the National Urban League. She is also a Posse Scholar and graduated summa cum laude from Trinity College in 2021 with a Bachelor of Arts in Political Science and a double minor in Legal Studies and Latin American and Caribbean Studies. During her time at Trinity, Indira was a teaching assistant, coordinator for a women's empowerment organization, ambassador for the Career Development Center and executive board member of the Latin American Student Association, Caribbean Student Association and Center for Caribbean Studies. She also studied abroad for three semesters in Europe, Latin America and the Caribbean learning about political, economic and cultural development in these regions. For the last seven years, Indira has completed legal internships at various entities such as Accenture, the Marijuana Policy Project, Travelers Insurance and the US Attorney's Office for the Southern District of New York. In 2022, Indira will attend Columbia Law School where she plans to study criminal or international human rights law.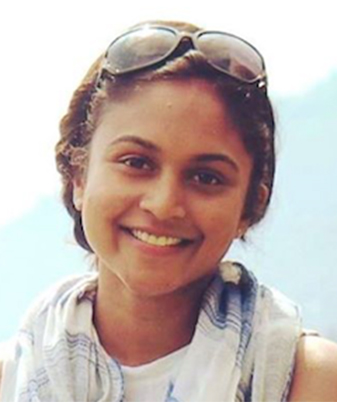 SHARONYA VADAKATTU
Associate, Justice and Opportunity – United Way of New York City (New York, NY) / New York University School of Law
Sharonya Vadakattu serves as Associate for Justice and Opportunity at the United Way of New York City. She is originally from Dublin, Ohio and graduated from the University of Pennsylvania in 2018 with degrees in Biology and Behavioral Economics through the Life Sciences and Management Program. Her previous experience includes studying maternal and child health in São Paulo, Brazil where she completed a Fulbright research grant in 2019, conducting research on child services in her home state at the Public Children Services Association of Ohio, and working in the private sector in small business banking. During her spare time, Sharonya loves to read, try new food, and go hiking. As Weil Legal Innovator at United Way of NYC, she works on community-led interventions, family well-being, and nonprofit strategy. In the fall of 2022, Sharonya will enroll at New York University School of Law as an International Law and Justice Scholar.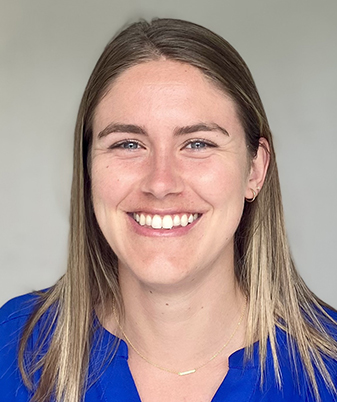 ZOE VERNI
Tech Access Coordinator – Tahirih Justice Center (San Francisco Bay Area) / University of Pennsylvania Carey Law School
Zoe Verni serves as Tech Access Coordinator at the Tahirih Justice Center. As a 2019 graduate from Brown University, she double majored in International Relations and Economics and was an Academic-All-American midfielder and captain on the varsity lacrosse team. During her summers, she developed her passion for the law through internships at the immigration nonprofit Safe Passage Project, the Westchester County District Attorney's Office, and the New York State Attorney General's Office. Since college, she has gained exposure to a variety of corporate and pro bono casework as a litigation paralegal at Sullivan and Cromwell. After her time as a Weil Legal Innovator and the Tech Access Project Coordinator at Tahirih Justice Center in San Francisco, Zoe is headed to University of Pennsylvania Carey Law School in 2022 as a Levy Scholar. In her spare time, she enjoys reading memoirs, crafting mussel shell and driftwood art, and cheering on the New York Knicks.