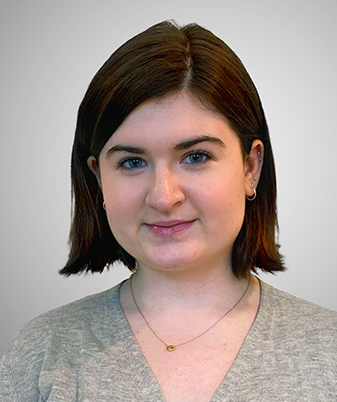 JULIA BEVAN
Coordinator – Tahirih Justice Center / New York University School of Law / 2024
Julia Bevan is originally from Wayne, Pennsylvania, a suburb of Philadelphia. In May of 2020, she graduated summa cum laude from Franklin and Marshall College in Lancaster, PA with a joint major in Government and Religious Studies and a Minor in Arabic. During her time at F&M, Julia was a writing center tutor, a teaching assistant in both the Government and Arabic departments, a board member for the Black Pyramid Senior Honors Society, and a member of the Varsity Squash team. For the last 3 years, Julia worked with her faculty advisor and attorneys in New York City to prepare asylum cases. In addition to working on 5 cases herself, Julia also served as a teaching assistant, helping to oversee and facilitate 13 other cases. In 2018, Julia received the Solomon Wank Ph.D. Memorial Peace and Human Rights Research Award which funded her work with her advisor on the Franklin and Marshall Global Barometer of Gay Rights®. Through this award, Julia performed research on the human rights protectiveness of 26 countries and traveled to Serbia to conduct interviews with grassroots activists alongside her advisor. In 2021, Julia will be enrolled at New York University School of Law. In her free time, she enjoys baking sourdough bread and walking her brother's dog.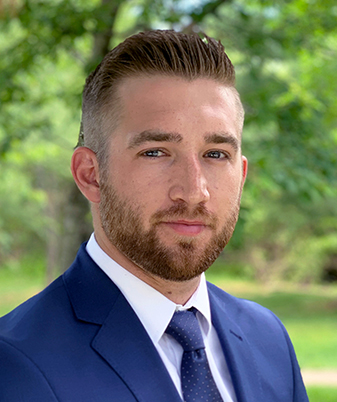 CALEB GREENE
Coordinator, Youth Leadership Program – Aspen Institute / University of Pennsylvania Carey Law School / 2024
Caleb Greene will be working for the Aspen Institute as a Weil Legal Innovator. In May, he graduated summa cum laude from Louisiana State University after spending three years writing and serving as the editor in chief of the student newspaper, The Reveille. Caleb will attend the University of Pennsylvania Carey Law School after the Weil Legal Innovators program where he plans to study Environmental Law with a focus on environmental justice. In the past year, Caleb traveled to Iowa with a group of friends during the caucus season. They traveled across the Hawkeye State, attending campaign events, speaking with voters and interviewing candidates on behalf of local Louisiana newspapers.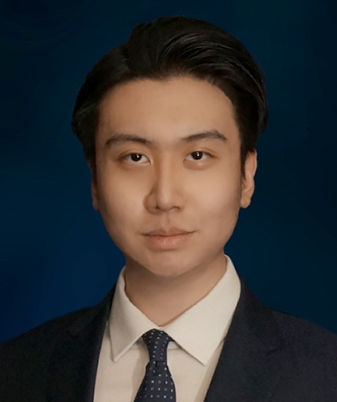 HARVEY LOU
Impact Manager – Earthwatch Institute / University of Pennsylvania Carey Law School / 2024
Harvey is an incoming J.D. candidate at The University of Pennsylvania Law School Class of 2024. He recently graduated from The University of Texas at Austin as an economics major with a Business Foundations minor. Throughout his time in college, he was an editor for the Texas Undergraduate Law Review, served as vice president in the Texas Business Law Association, and participated as an officer in Well Aware, a philanthropic organization dedicated to finding sustainable water solutions for villages in East Africa. In addition to his commitment to various student organizations, he was also the lead teaching assistant for the Foundations of International Business and has briefly spoken to the class over topics such as the global currency system. Aside from his participation in multiple organizations and activities throughout the school year, his summers were briefly spent interning at Charles Schwab and a boutique investment bank. During his spare time, he loves to read books, exercise, and go hiking. Harvey was recently selected as an inaugural Innovator for the Weil Legal Innovator Program where he'll be working in Boston for The Earthwatch Institute, an international nonprofit, towards the United Nations' 17 Sustainable Development Goals. He hopes he's able to contribute to the best of his abilities to the organization's goals and further expand his experience and skill set as a future attorney.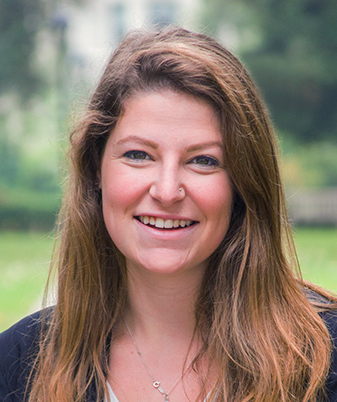 RACHEL MARANDETT
Post-Conviction Litigation Paralegal – Innocence Project / New York University School of Law / 2024
Prior to joining the Weil Legal Innovators Program as a Post-Conviction Litigation Paralegal at the Innocence Project, Rachel Marandett graduated from Pomona College in the Class of 2020 with a degree in Religious Studies, a concentration in Peace and Conflict Analysis, and a minor in Middle Eastern Studies. There, she completed a thesis titled "National Legitimacy and the Fallacies of Secularism: How US Secular Discourse is Utilized to Shape Perceptions of Israeli and Palestinian National Identities,", which won the Middle Eastern Studies Thesis Award. Rachel studied in both Morocco and the Czech Republic where she focused on Islamic and Jewish studies, respectively. Rachel interned in human rights law and genocide prevention at the De Novo Law Group, in Boston, and Genocide Watch, in Washington DC. Rachel will begin her legal studies at New York University School of Law as an Institute for International Law and Justice Fellow in the Fall of 2021.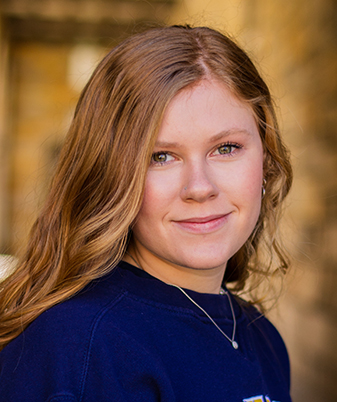 MAEVE O'BRIEN
Communications Associate – Human Rights Watch / New York University School of Law / 2024
Maeve O'Brien is originally from Columbus, Ohio, and a recent graduate of the University of Michigan. On campus, Maeve was involved in student journalism through her work at The Michigan Daily, as well as sexual assault prevention activism. Maeve spent her senior year researching and writing an honors thesis on how U.S. self-defense laws affect women who kill their abusive intimate partners in self-defense. Maeve has previously worked in news media as an intern for CNN, and is excited to join the communications division of Human Rights Watch. After the Weil Legal Innovators Program, Maeve is headed to New York University School of Law in 2021. Outside of her professional and academic life, Maeve is interested in fashion, creative writing, sustainability, and music and concert-going.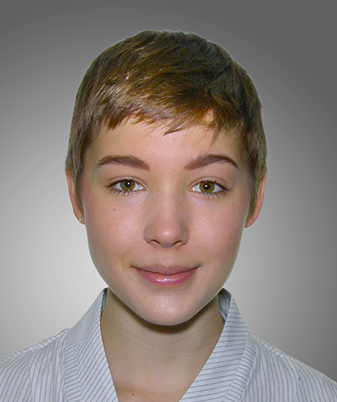 ANNE PFEIFENBERGER
Ashoka Support for Entrepreneurs Coordinator – Ashoka / New York University School of Law / 2024
Anne Pfeifenberger is excited to be joining Ashoka this year as part of the Weil Legal Innovators Program. After growing up in Boston, Anne attended Skidmore College until 2018, when she graduated with majors in Political Science and Environmental Studies, her focus being international environmental policy. Since then, Anne has worked at Weil, Gotshal & Manges as a Securities Litigation Paralegal on both department and pro bono matters. Anne's time at Weil confirmed that she wanted to pursue a law career focused on environmental and humanitarian issues. Hearing about the Weil Legal Innovators Program, she knew that it perfectly fit the work she wanted to do in the future and that she would have the opportunity to make a meaningful impact before attending law school. In her spare time, Anne enjoys cooking, baking, sewing costumes, drawing, traveling and salsa dancing. Since lockdown in New York, her days have been spent bicycling, gardening, and spending quality time with her cat.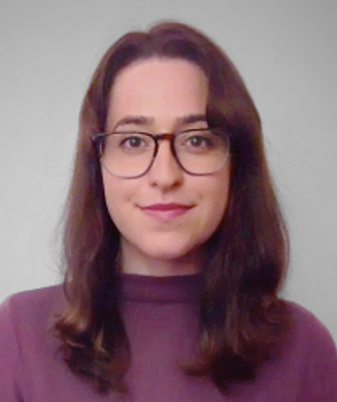 CASSIDY SHAPIRO
Legal Associate – Human Rights Watch / Duke University School of Law / 2024
Cassidy Shapiro graduated from UC San Diego with a double major in International Studies – Political Science and Global Health. She is passionate about health equity, human rights, and breaking down complex socio-cultural systems to better understand the sources of health disparities and rights violations. Throughout her time in college, she served as president for the International Studies Student Association, her university's delegate to the Association of Pacific Rim Universities' Undergraduate Leaders Program in Russia focused on the UN Sustainable Development Goals, and a cultural competency research intern for the San Diego Department of Public Health Refugee Branch. She earned third place at the Civil Rights Defenders' 5th Trans-European Moot Court Competition at the European Court of Human Rights as part of the University College Utrecht team. Since graduating, she has worked as a data analyst, as well as a paralegal with the social-justice oriented plaintiff litigation firm Cotchett, Pitre & McCarthy. Following the Weil Legal Innovators Program, Cassidy will pursue her JD and LL.M. in International & Comparative Law at Duke University.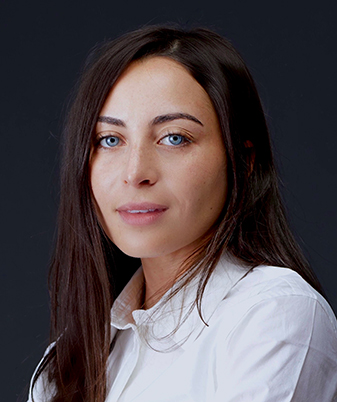 CARLY WEST
Legal Associate for Migrant Rights – Oxfam / Columbia Law School / 2024
Carly West was born and raised in New York City, and has a passion for human rights and security policy. This year, she will work with Oxfam to develop innovative legal strategies to defend the rights of migrants and refugees. She has lived, worked, and volunteered in many countries including Senegal, Turkey, El Salvador, and Guatemala, and developed fluency in French and proficiency in Spanish. Carly has worked for the Office for Global Women's Issues at the US Department of State, UN OCHA, UN Women, and most recently, Glasswing International, a nonprofit dedicated to community resilience and violence prevention in Central America. Carly obtained a BA in International Relations and Comparative Literature from Brown University in 2016, and a Master's degree from the Watson Institute for International and Public Affairs in 2017. Next Fall, she will enroll at Columbia Law School to study international human rights law.