Biography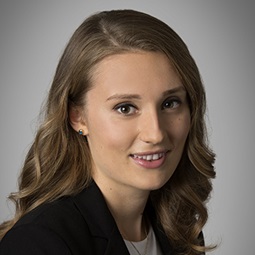 Zoë Wedderburn-Day is an associate in the Firm's London Disputes and Investigations practice and a member of the International Arbitration & Trade group.
Zoë's litigation and dispute resolution experience includes a wide range of complex commercial cross border and general commercial disputes before the English Courts and institutional tribunals under major arbitral rules. Her practice also includes investigations, employment disputes, cross border insolvency and restructurings and compliance advisory work.
Zoë's clients include a range of major international corporations operating out of a variety of sectors, including mining, fund management and social media.
Zoë also acts for a range of the Firm's pro bono clients, including the Innocence Project London, Goldfinger Factory and the National Black Police Association. Zoë often provides pro bono legal advice through the Mary Ward Legal Centre.
Representative matters include acting for:
Petropavlovsk Plc, on a variety of contentious and regulatory matters, including internal and external investigations and Employment Tribunal proceedings
A leading global private equity house and one of its portfolio groups in connection with an investigation into alleged bribery by a portfolio company employee of a public official in China
The joint official liquidators of ABRAAJ Investment Management Limited in connection with claims arising in the liquidation of the Abraaj Group, including an ICC arbitration in London
HM Government, in connection with compliance and governance related risks arising out of its acquisition of OneWeb
Asia Research and Capital Management, in its opposition to Premier Oil Plc's proposed schemes of arrangement
Latest Thinking, Firm News & Announcements
Lifting the Lid on Embargoed Judgments Blog Post — European Disputes Blog — By Christopher Marks, Frankie Cowl and Zoë Wedderburn-Day — July 01, 2022

In cases where the English civil courts choose to reserve judgment, typically parties and their legal representatives are given a confidential preview of the result shortly before formal hand down. This process enables the parties and their counsel to make suggestions that correct drafting errors and to begin preparing submissions on any consequential matters. Naturally, ...

US/UK/EU financial sanctions in response to the situation in Ukraine Blog Post — European Disputes Blog — By Christopher Marks, Hayley Lund, Britta Grauke, Marc Lordonnois, Timothy C. Welch, Glenda Bleiberg, Gero Pogrzeba, Rosalind Meehan and Zoë Wedderburn-Day — March 04, 2022

INTRODUCTION This note provides an overview of the financial sanctions introduced by the United States government, the UK government and the European Union in response to the invasion of Ukraine by Russia as of 3 March 2022. Given that this is an evolving situation, the sanctions landscape remains fluid and will continue to change considerably ...

Class Actions 2021: United Kingdom Publication — Getting the Deal Through — By Jamie Maples, Hayley Lund, Sarah Chaplin and Zoë Wedderburn-Day — PDF — January 2021
Firm News & Announcements