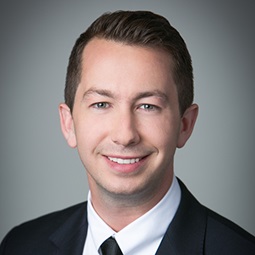 Zach Taylor is an associate in Weil's Securities Litigation practice, where he focuses on securities fraud class action litigation, M&A related litigation and arbitration, regulatory investigations, and internal investigations.
Zach's recent experience includes serving on Weil teams representing:
Sanofi in litigation related to contingent value rights ("CVRs") issued as part of the company's acquisition of Genzyme (Southern District of New York).
Campbell Soup Company in a securities class action case brought against the company and the former CEO and CFO (District of New Jersey).
A foreign investment bank in an international arbitration arising out of the 1MDB corruption scandal.
A global investment bank in connection with a number of SEC investigations.
A Fortune 500 company in connection with an SEC investigation into alleged securities fraud.
Senior corporate executives in connection with a DOJ investigation into alleged securities fraud.
A class of current and former prisoners in a class action lawsuit brought against a federal prison alleging violations of, among other things, the Eighth Amendment of the Constitution (pro bono).
Zach served as a law clerk to the Honorable Richard M. Berman, United States District Court for the Southern District of New York. Zach received his J.D. from UCLA School of Law, where he was a research assistant to multiple law professors. Zach received his B.A., magna cum laude, from Bar-Ilan University in Ramat Gan, Israel.