Biography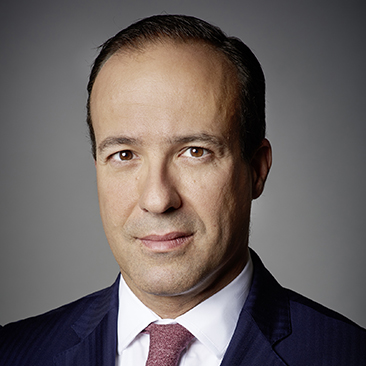 Wolfram Distler is a partner in the Banking & Finance department of our Frankfurt office. He has extensive experience in leveraged buy-outs, corporate lending, public take-over financings, unitranche and mezzanine debt and financings in the energy and infrastructure sector. He advises national and international private equity investors, corporates, debt funds, banks and other financial institutions.
Mr. Distler is recognized as a leading practitioner in the German market and is regularly ranked in Chambers, Legal 500, IFLR1000 and the German directory Juve Rechtsmarkt.
He worked on a number of transactions, including advising recently
funds advised by Novalpina Capital in connection with the financing of the management buy-out of NSO Group.
GHO Capital on the financing of its acquisition of Linimed Gruppe, a leading provider of outpatient intensive care services across Germany, from Vitruvian Partners and the Linimed founders. The financing was provided by BlackRock Private Credit and Joh. Berenberg Bank.
Odyssey Europe AS, a fully owned subsidiary of funds advised by Novalpina Capital, on the financing of its successful voluntary takeover offer for all outstanding shares of Olympic Entertainment Group, the Tallinn-headquartered land-based and online casino and betting operator listed on the Nasdaq Tallinn Stock Exchange in what is the largest transaction of this kind in the Baltic region to date.
KME AG, a globally active manufacturer of copper and copper alloy products, in the successful placement of a high-yield bond with a volume of €300 million and maturation in 2023. The proceeds from the offering are to be used to repay existing debt. Goldman Sachs International, BNP PARIBAS and Deutsche Bank acted as global coordinators and joint bookrunners in the placement with institutional investors of the bond issued by KME AG.
the financing banks on the financing of the acquisition of Zarges Group by WernerCo, a portfolio company of Triton IV Fund.
the senior lenders on the financing of the acquisition of Tipico Group by investment funds managed by CVC
Advent International on the financing of the public take-over of Laird Plc
the senior lenders on the financing of the acquisition of Vita Group by investment funds managed by SVP Global
the second lien lenders on the financing of an intended EUR 5.7 bn take-over of a German listed company by major international private equity investors
the senior lenders on the refinancing of Environmental Resources Management Group, a global environmental consultancy group owned by Omers Private Equity
Mr. Distler attended the Universities of Würzburg, Poitiers (France) and Passau, where he received his law degree (First State Exam) in 1997. He was a PhD research fellow at Oxford University (Lady Margaret Hall) and assistant professor at the University of Munich, where he completed his doctorate in 2000 (Dr. iur.). He passed the Second State Exam in Munich in 2000 and was admitted to practice in 2001. Since then, he has worked in leading international law firms in Frankfurt and London.
Mr. Distler has published various articles on German finance law.
Mr. Distler is fluent in German and English.
Firm News & Announcements, Awards and Recognition, Latest Thinking
Firm News & Announcements
Wolfram Distler named a "Leading" Lawyer for Banking & Finance: Banking & Finance in Germany

Award Brief — Chambers Europe 2019

Wolfram Distler named among the Best Lawyers for Banking & Finance in Germany

Award Brief — Best Lawyers in Germany / Handelsblatt Edition 2020

Wolfram Distler named a "Leading" Lawyer for Banking & Finance: Banking & Finance in Germany

Award Brief — Chambers Global 2019
Capital Markets: Debt 2019 Publication — Chambers Global Practice Guides — By Wolfram Distler, Uwe Hartmann, Florian Wessel and

Julia Tschickardt

— June 10, 2019

Rechtliche Maßnahmen zur Gefahrenabwehr – von Ad-Hoc-Maßnahmen bis zur Durchsetzung von Sicherheiten (Legal Security Measures - from Ad-Hoc Measures to the Enforcement of Collateral)

Publication — Krise und Sanierung von Projektfinanzierungen — By Wolfram Distler — 2017

Projektfinanzierung (Project Finance)

Publication — Handbuch Windenergie — By Wolfram Distler — 2015

Rechtliche Anforderungen an ein Sicherheitenkonzept aus Bankensicht (Legal Requirements for a Collateral Package from the Banks' Perspective)

Publication — Geothermie-Vorhaben, Tiefe Geothermie: Recht, Technik und Finanzierung — By Wolfram Distler — 2014

Gestaltungsmöglichkeiten durch Aktiengattungen (Structuring Options Through Share Classes)

Publication — ZIP 2002 — By Wolfram Distler — November 2002