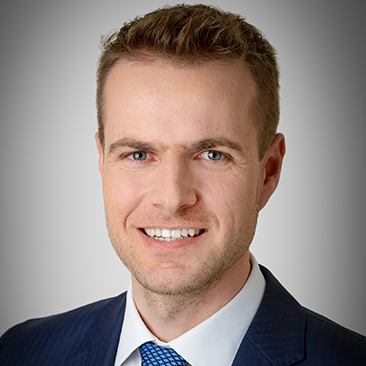 Vladimír Kykal is a partner in Weil's Corporate Department and resides in the Prague office. He graduated from the Northwestern University School of Law (LL.M., 2005), the Charles University School of Law (J.D., 2003) and the University of Hradec Králové School of Informatics and Management (B.A. in financial management, 2002).
Mr. Kykal concentrates on mergers & acquisitions, general commercial and corporate law and financing, in particular, in energy, industry and IT sectors in the Central and Eastern Europe. Besides the Czech Republic, he advised on a number of cross-border transactions realized in countries, such as Germany, Hungary, Poland, Romania, Slovak Republic and Turkey.
In the energy and industry sectors, Mr. Kykal has unique expertise providing complex legal services in connection with acquisitions; divestments; joint ventures; development; construction; licensing; financing; operation and servicing; of various energy and industry projects. He has experience advising on transactions in all energy sectors, including renewables (such as wind farms or hydropower plants), coal, natural gas, oil, nuclear energy, and electricity, as well as chemical and refining.
Mr. Kykal has an extensive experience with commercial contracts, such as supply or off-take contracts; commodity trading contracts; construction contracts; maintenance and operation contracts; and the sale and purchase of industrial equipment, wind turbines, plants and assets. He has negotiated and drafted agreements under the International Federation of Consulting Engineers (FIDIC), the European Federation of Energy Traders (EFET) and the International Swaps and Derivatives Association (ISDA) standards.
In the past Mr. Kykal has advised ČEZ, a major Central and Eastern European energy company, on numerous transactions and matters, including, to name a few: the creation and implementation of a joint venture with MOL to construct power plants in Hungary and Slovakia; the acquisition of German lignite mining company Mibrag and its subsequent divestment; the acquisition and development of various wind farm projects in Romania, Poland and Germany; the acquisition and refurbishment of hydropower plants in Romania; contemplated divestment of Turkish electricity generation and distribution assets; the acquisition of minority stakes in Romanian electricity distribution companies; contemplated creation of a joint venture to construct and operate the Cernavoda nuclear power plant in Romania; a long-term natural gas supply agreement with RWE Group for a CCGT power plant in Počerady; and the contemplated acquisition of electricity distribution companies in Ukraine.
Mr. Kykal has also advised on transactions in the IT sector, including Summit Partners on the acquisition of a minority stake in Avast Software, the creator of one of the world's most popular anti-virus software; a Polish investor on the acquisition of the Czech computer assembler and retailer AT Computers and Comfor Store; a US based private equity fund on the contemplated acquisition of the largest Czech internet searching company; a US based private equity fund on the contemplated acquisition of the second largest Czech internet retail store; and a major Czech bank on outsourcing of its certain IT systems.
Mr. Kykal has also provided legal services to the Czech refinery and chemical company Unipetrol, the Czech national railways operator České dráhy, and the capital city of the Czech Republic, Prague.