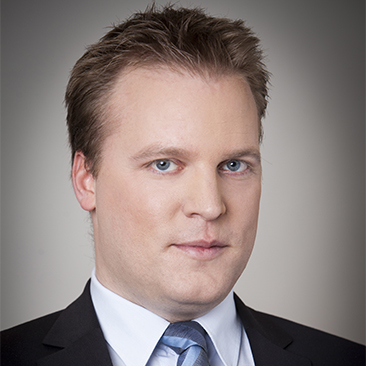 Viktor Kodela is an associate specializing in dispute resolution and litigation matters. He has more than 7 years of experience in various practice areas, such as complex commercial lawsuits, administrative lawsuits, corporate lawsuits, real estate lawsuits, arbitration, bankruptcy, litigation and taxation.
Prior to joining Weil in March 2014, Mr. Kodela worked for a major Hungarian law firm, where he also focused on dispute resolution, litigation and arbitration matters. Mr. Kodela has been involved in numerous litigation and dispute resolution cases. Mr. Kodela's experience includes inter alia: representing an international real estate developer group in a FIDIC based arbitration; representing a leading international construction enterprise in several FIDIC-based disputes related to the construction of Budapest's metro line 4; acting for a major Hungarian gas trade company in several high amount arbitration and litigation procedures; advising a major French-based utility company in connection with several litigation, arbitration and bankruptcy cases; representing an international food services and facilities management corporation related to a high amount taxation lawsuit.
Mr. Kodela is fluent in English in addition to his native Hungarian.
Bar Admissions
Budapest Bar
Education
Eötvös Loránd University, Hungary (J.D., 2006)