Associate

Washington, D.C.
Biography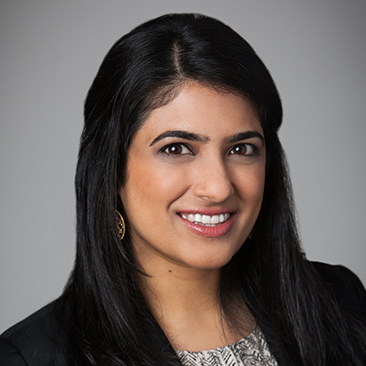 Vanshika Vij is an associate in Weil's Washington, D.C. office. Her practice focuses on regulatory enforcement matters, internal investigations, and white collar criminal defense.
Ms. Vij's experience includes working on an internal investigation related to DOJ and SEC investigation for a global pharmaceutical company in a DOJ and SEC investigation of alleged FCPA violations in countries in Eastern Europe, Asia, and the Middle East, and an internal investigation for a Vantage Drilling in connection with a DOJ and SEC investigation into alleged violations of the FCPA arising from the company's dealings with Petrobras. She also has worked on a Weil team that represents a senior executive of a pharmaceutical company in a federal criminal investigation of an alleged scheme to provide kickbacks to healthcare providers and defraud healthcare insurers. Additionally, she regularly works as part of transactional teams to advise clients across a wide range of industries on regulatory and compliance concerns regarding mergers and acquisitions.
Ms. Vij received her J.D. from the University of Texas School of Law, where she was an editor of the Texas Journal for Civil Liberties and Civil Rights, served as a research assistant to Professor Susan Klein on matters of criminal law, and clerked for Judge O-Gon Kwon in the Trial Chambers at the International Criminal Tribunal for the Former Yugoslavia in the Hague. She received her B.A. from the University of Michigan.
Awards and Recognition, Speaking Engagements, Guides and Resources, Latest Thinking, Firm News & Announcements
Firm News & Announcements