Biography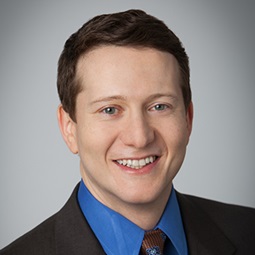 Vadim Brusser is a partner in Weil's Antitrust/Competition practice. He represents clients in all aspects of the global pre-merger notification and regulatory review process. He also provides counsel in other areas of antitrust law, including mergers, acquisitions, joint ventures, government investigations and private litigation.
Vadim has experience in a wide range of industries, including medical devices, pharmaceuticals, oil and gas, chemicals, retail, financial services, manufacturing, and software and technology. Prior to joining Weil in 2005, Vadim was a staff attorney at the Federal Trade Commission involved in merger and non-merger investigations in the energy and software industries.
Who's Who Legal recognizes Vadim as a Future Leader in Competition, describing him as an attorney who "routinely secures clearance for major, multibillion-dollar transactions." The Deal also recently recognized Vadim as a 2021 Rising Star and Super Lawyers recognized him as a Rising Star in Antitrust Litigation.  Additionally, The Legal 500 USA named Vadim a Recommended Lawyer for Antitrust in 2020.
Key Representations:
Representing Meta in numerous M&A related matters, including its potential acquisition of Kustomer, a customer relationship management (CRM) company.
Represented Kinder Morgan in the acquisition of Stagecoach, a natural gas pipeline and storage operator in the Northeast. 
Represented Allergan plc as both U.S. antitrust and global coordinating counsel, securing antitrust clearance in more than a dozen jurisdictions for its $63 billion sale to AbbVie Inc.
Represented Brookfield Asset Management Inc. in its approximately $4.8 billion acquisition of a 61.2% stake in Oaktree Capital Group, LLC.
Represented Walgreens Boots Alliance in its acquisition of 1,932 Rite Aid stores and related assets, a transaction valued at $4.377 billion.
Represented Avolon in its $10.3 billion acquisition of the CIT Group aircraft leasing business.
Represented Willis Group Holdings plc in its merger with Towers Watson & co., a transaction valued at $18 billion.
Represented Walgreens in connection with the company's (and Alliance Boots') proposed acquisition of an equity position in AmerisourceBergen (one of the nation's leading drug wholesalers), and the strategic, long-term alliance between the three companies.
Represented Walgreens in its $1.075 billion acquisition of Duane Reade Holdings, an operator of 257 drug stores located in the New York City metropolitan area. Antitrust clearance for the transaction was obtained without issuance of a Second Request.
Represented Health Management Associates, Inc. (HMA) in connection with the antitrust review of the sale of the company to Community Health Systems, Inc. for approximately $7.6 billion.
Represented Biomet Inc., a manufacturer of musculoskeletal and biotechnology products, in its $13.4 billion sale to Zimmer Holdings, Inc.
Represented Medicis Pharmaceutical Corporation in its $2.6 billion sale to Valeant Pharmaceuticals International.
Represented RF Micro Devices, a designer and manufacturer of high-performance radio frequency solutions, in its proposed $1.6 billion merger of equals with TriQuint Semiconductor to form Qorvo, a leading provider of RF solutions and foundry services for communications, defense and aerospace companies.
Represented aPriori Capital Partners L.P. in its sale of Deffenbaugh Disposal Inc. to Waste Management Inc.
Represented energy infrastructure company Kinder Morgan in its $38 billion acquisition of El Paso Corporation, creating one of the largest energy companies in the world.
Represented Johnson & Johnson in its $21.3 billion purchase of Swiss-American orthopedic devices maker Synthes Inc.
Awards and Recognition, Speaking Engagements, Guides and Resources, Latest Thinking, Firm News & Announcements
Vadim Brusser Named a 2019 Competition Future Leader

Award Brief — Who's Who Legal

Vadim Brusser Recognized as a "Rising Star" in Antitrust Litigation

Award Brief — 2014 Washington DC Super Lawyers Magazine

Vadim Brusser Named "Recommended" Lawyer for Antitrust in the U.S.

Award Brief — Legal 500 US
Firm News & Announcements