Biography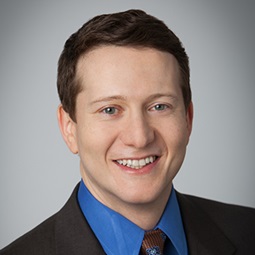 Vadim Brusser has a broad antitrust practice advising clients worldwide in all aspects of the global pre merger notification and regulatory review process. With experience counseling on every component of antitrust law, Vadim advises on hundreds of deals per year helping clients navigate regulatory filings, mergers, acquisitions, joint ventures, government investigations and private litigation.
Vadim has represented clients across a wide range of industries, including software and technology, medical devices, pharmaceuticals, energy, chemicals, distribution and logistics, retail, financial services, and manufacturing. Prior to joining Weil in 2005, Vadim was an attorney at the Federal Trade Commission involved in merger and non-merger investigations and litigations in the energy and software industries.
Vadim has been recognized for his antitrust work by various publications including Who's Who Legal  who named Vadim a Future Leader in Competition, describing him as an attorney who "routinely secures clearance for major, multibillion-dollar transactions" and who "impresses observers with his in-depth knowledge of any given matter and his ability to juggle numerous tasks at once". In 2021, Vadim was named a Rising Star by The Deal and Super Lawyers."  Additionally, The Legal 500 USA named Vadim a Recommended Lawyer for Antitrust.
Key Representations:
Representing Microsoft in its $68.7 billion acquisition of Activision Blizzard, a leading publisher of popular PC, console, and mobile games. This is a cross-border matter in which Weil serves as lead global antitrust counsel coordinating the regulatory process across several jurisdictions worldwide.
Represented Johnson & Johnson in its ~$16.6 billion acquisition of heart pump maker Abiomed Inc.
Represented Eli Lilly in its proposed investment in and collaboration with Foghorn Therapeutics, a biopharmaceutical company developing a new class of medicines that target genetically determined dependencies that cause cancer mutations by remodeling the shape of DNA.
Represented Meta in numerous M&A related matters, including its $1 billion acquisition of Kustomer, a customer relationship management (CRM) company.
Represented MGM Resorts International and its portfolio companies in various transactions including:

Its $1.625 billion acquisition of the operations of the Cosmopolitan of Las Vegas from Blackstone.
The proposed sale of the operations of The Mirage to Hard Rock International for $1.075 billion.
its proposed sale of the operations of Gold Strike Tunica for approximately $450 million

Representing Walgreens Boots Alliance, Inc., in its $5.2 billion investment in VillageMD.
Represented Advent International and its portfolio companies in various transactions including:

The sale of Quala to Boasso Global, Inc.
Advent's $6.4 billion acquisition of Maxar Technologies
Advent in the $14 billion acquisition of McAfee
Distribution International in its $1 billion sale to TopBuild Corp, and
Cobham Limited in its $2.8 billion sale of Cobham Mission Systems and its $965 million sale of Cobham Aero Connectivity

Represented Providence Equity Partners and its portfolio companies in connection with various matters including:

365 Retail Markets, a provider of self-service technologies and vending offerings, in its merger with Avanti Markets.
Ambassador Theatre Group in its acquisition of touring Broadway show theaters in San Francisco and Detroit.
TopGolf in its $2 billion merger of equals with Callaway Golf Company.

Represented American Securities and its portfolio companies in connection with various matters including:

Emerald Kalama Chemical, LLC, a manufacturer and supplier of food and beverage preservatives, flavor and fragrance intermediates, and other additives, in the antitrust aspects of Emerald's $1.1 billion sale to LANXESS AG (Germany), a developer, manufacturer and marketer of chemical intermediates, additives, specialty chemicals and plastics.
Found Building Materials, in the antitrust aspects of its $850 million acquisition of the Interior Products Business of Beacon Roofing Supply, Inc.

Represented Allergan plc as both U.S. antitrust and global coordinating counsel, securing antitrust clearance in more than a dozen jurisdictions for its $63 billion sale to AbbVie Inc.
Represented Brookfield Asset Management Inc. in its approximately $4.8 billion acquisition of a 61.2% stake in Oaktree Capital Group, LLC.
Represented Walgreens Boots Alliance in its acquisition of 1,932 Rite Aid stores and related assets, a transaction valued at $4.377 billion.
Represented Health Management Associates, Inc. (HMA) in connection with the antitrust review of the sale of the company to Community Health Systems, Inc. for approximately $7.6 billion.
Represented Biomet Inc., a manufacturer of musculoskeletal and biotechnology products, in its $13.4 billion sale to Zimmer Holdings, Inc.
Represented RF Micro Devices, a designer and manufacturer of high-performance radio frequency solutions, in its proposed $1.6 billion merger of equals with TriQuint Semiconductor to form Qorvo, a leading provider of RF solutions and foundry services for communications, defense and aerospace companies.
Represented energy infrastructure company Kinder Morgan in its $38 billion acquisition of El Paso Corporation, creating one of the largest energy companies in the world.
Represented Johnson & Johnson in its $21.3 billion purchase of Swiss-American orthopedic devices maker Synthes Inc.
Awards and Recognition, Speaking Engagements, Guides and Resources, Latest Thinking, Firm News & Announcements
Vadim Brusser Named a 2019 Competition Future Leader

Award Brief — Who's Who Legal

Vadim Brusser Recognized as a "Rising Star" in Antitrust Litigation

Award Brief — 2014 Washington DC Super Lawyers Magazine

Vadim Brusser Named "Recommended" Lawyer for Antitrust in the U.S.

Award Brief — Legal 500 US
Firm News & Announcements