Biography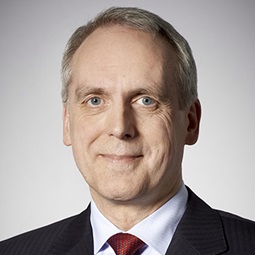 Uwe Hartmann is a corporate partner in the Frankfurt office and as transaction lawyer, focuses on corporate and debt restructuring activities and transactions regarding financial institutions. Educated as a banker, he has extensive experience in distressed real estate transactions, distressed M&A transactions, investments in distressed financial assets, including complex portfolios of non- or sub-performing loans and financial institutions, and cross-border and domestic corporate and financial restructurings. His experience includes advising (i) international financial sponsors in new investments or the restructuring of their portfolio companies, (ii) creditors, and (iii) distressed corporates or their shareholders. His broad experience particularly includes all structuring and regulatory aspects of financial institution acquisition by financial sponsors in complex acquisitions structures.
Uwe advised as lead counsel in a number of segments of the German restructuring market inter alia in the following landmark transactions:
Distressed Debt Restructurings and Debt-to-Equity Swaps
Advised ad-hoc steering committee comprising Strategic Value Partners and Oak Hill Advisors on the complex cross-border €1.6 billion ($2.1 billion) debt restructuring of Pfleiderer AG (at that time publicly traded), a German manufacturer of particle boards and laminated flooring products; the first large case to apply the German 2012 revised insolvency regime (ESUG) and its debt-to-equity swap and taking-private features
Advised financial investors on restructuring potential of senior debt positions in IVG Immobilien AG, a publicly traded German real estate company
Advised Augusta Technologie AG in the first debt-to-equity swap of a publicly listed

German 

company in connection with a restructuring of public bonds according to the German Debt Securities Act of 1899
Acquisition out of insolvency
Advised a US-based strategic investor in its bid for the acquisition from the insolvency receiver of German Centrotherm photovoltaics AG out of a structured German umbrella proceeding (Schutzschirmverfahren) based on multiple insolvency plans for individual group companies
Restructuring of Financial Institutions /Distressed M&A/Private Equity
Advised both issuers and investors in setting up and/or restructuring of hybrid capital structures used by banks to strengthen their regulatory capital base
Advised on the first acquisition of a distressed German bank (AHBR) by a private equity investor aiming at restructuring of the bank by the new owner (rather than the German bank industry itself), advised on the subsequent repositioning and recapitalization of such bank and successful completion of the restructuring cycle by means of sale of renamed and repositioned Corealcredit Bank AG (CCB) to strategic investor Aareal Bank, a leading publicly traded German mortgage bank
Advised US financial investor in its acquisition and complex recapitalization of distressed Düsseldorfer Hypothekenbank AG, a medium-sized German mortgage bank which nearly collapsed in the wake of the global financial crisis, from the Deposit Protection Fund run by the Association of German Banks (Bundesverband deutscher Banken e.V.)
Advised a syndicate of investors, including Silver Point Capital and Goldman Sachs, on the restructuring and sale of the HP Pelzer Group, a German worldwide supplier of automotive parts with a focus on automotive acoustics and interior trim, to its senior management.
Advised on first insolvency remote asset-based debt refinancing of a German bank by using the German Refinancing Register, which was new at the time
Non/Sub-Performing Loan Transactions (NPL/SPL)
Advised different financial investors on a number of complex acquisitions of loan portfolios from European banks, including KKR, Macquarie, Lone Star, Banca Intesa and Deutsche Bank London branch, thereby also setting up international acquisition structures and servicing platforms
Advised a sophisticated US financial investor in the first acquisition of a portfolio of non-performing and sub-performing loans by means of a split-off (Abspaltung) and subsequent share deal from Allianz/Dresdner Bank
Distressed Real Estate
Advised financial investor Värde Partners, Inc. in setting up the structure to acquire and on the acquisition of a portfolio of 86 German distressed properties from German HypoVereinsbank (Unicredit) and its real estate subsidiaries
Further, Uwe acted as legal advisor in a number of complex investments of financial sponsors in German financial institutions (e.g. banks, asset managers and payment servicers) and has a broad and market-known experience in all structural and regulatory aspects of such transactions and the relevant review and clearance proceedings with the European Central Bank and the national competent supervisory authorities (NCAs), such as German BaFin and other NCAs in the European Single Supervisory Mechanism (SSM).
Uwe is fluent in German and English. He was admitted to practice in Germany in 1995 and holds a law degree as well as a doctorate in law from the University of Würzburg.
Latest Thinking, Firm News & Announcements
Firm News & Announcements