Biography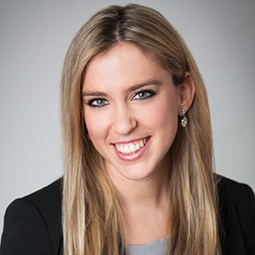 Tracy Gelles is counsel in Weil's Litigation Department. Her practice focuses on complex commercial litigation, including cases involving breaches of contract, the False Claims Act, insurance law, and privacy and rights of publicity.
Tracy has extensive trial and appellate experience. Most recently, she served as a key member of the trial team that won a complete bench trial victory in 2016 for Discovery Communications in a major dispute commenced by a former distributor in Maryland federal court; the Fourth Circuit affirmed in 2018 following oral argument. In 2014, Tracy also was a member of a trial team that secured a complete defense victory after a four-week arbitration for a major energy corporation on fraud and breach of contract claims seeking $1 billion in damages arising from the construction of a clean coal energy plant. In 2015, she served on a Weil team that won summary judgment, denial of class certification, and post-judgment defense fees and costs for CBS in putative nationwide right of publicity class action regarding photographs of NCAA student-athletes made available for sale on universities' athletic department websites.
Tracy has also been a member of teams representing and counseling media conglomerates and broadcast and cable television networks in significant, high-dollar value litigations, including representing Univision Communications in a high-profile programming dispute with cable operators concerning the implications of significant cable operator acquisitions and mergers, which was successfully resolved by settlement, and representing Univision Communications in a programming dispute brought by Dish Network alleging breach of contract in connection with Univision's offering of a select number of Liga MX soccer matches via a new English-language service on Facebook.
Tracy also has considerable experience litigating complex disputes on behalf of companies in the insurance sector. For example, she currently serves on a Weil team defending Farmers insurance in the Auto Body MDL, encompassing dozens of cases across the country brought by auto repair shops alleging that Farmers and a number of other insurers artificially suppress reimbursement rates for auto body repairs, in violation of federal antitrust and state law. She earlier served on a Weil team that successfully represented Farmers Insurance and several affiliates in obtaining the dismissals with prejudice of two industry-wide qui tam complaints alleging Farmers and other defendants violated the False Claims Act for allegedly failing to reimburse the government for payments it made to Medicare beneficiaries in accordance with the Medicare Secondary Payer Statute; both dismissals were subsequently affirmed by the Second Circuit in 2017. Earlier, she served on a Weil team representing Farmers Insurance and several affiliates that defeated plaintiffs' motion for class certification in a case challenging our clients' payment of medical expense benefits to policyholders that were based on amounts paid by Medicare or private health insurers, alleging that these payment practices breached policyholders' automobile insurance contracts, which provided for the payment of "reasonable expenses" for "necessary medical services."
In addition, Tracy also maintains an active pro bono practice. Most recently, she has served on a Weil team representing the Bergen Rockland Eruv Association in securing the favorable resolution of constitutional and civil rights disputes with several New Jersey towns that were seeking to impede the establishment and preservation of eruvs. 
Tracy obtained her B.A., with Highest Distinction, from the University of Michigan in 2009, where she was a member of Phi Beta Kappa and received the Virginia L. Voss Memorial Award for Highest Honors in Academic Writing, for her honors thesis in neuropsychology, "Individual Differences in Decision Making." She obtained her J.D., cum laude, from Fordham University School of Law in 2013, where she was a member of the Fordham Intellectual Property Law Journal and selected as one of 11 Teaching Assistants for Legal Writing for the school's LL.M. Program.
Firm News & Announcements
Firm News & Announcements