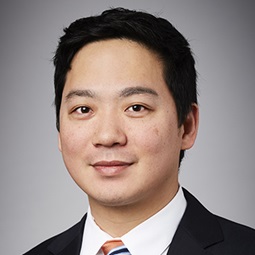 Tonny Lee focuses on patent litigation involving a wide array of technologies, including computer hardware and software, distributed antenna systems, semiconductor manufacturing, Internet and networking technologies, signal processing technologies, and the Internet of Things (IoT).
Tonny has represented clients in all aspects of intellectual property litigation starting from initial case assessment through discovery and summary judgment to trial. He participated in multiple trials, all of which resulted in favorable verdicts for his clients. In a case involving distributed antenna system technologies, he helped the client obtain a unanimous defense verdict of non-infringement. Tonny has successfully represented a client in a copyright case between competitors that resulted in the finding of infringement and an eight-figure damages reward.
Additionally, Tonny is experienced in practice before the Federal Circuit.
In addition to his litigation and appellate practice, Tonny is experienced in advising clients on transactional deals. He has worked closely with technology companies to assess their IP portfolios including valuation and risk analyses. Tonny has also assisted clients in assessing the strength and value of target patent portfolios for acquisition. He has participated in a number of M&A deals, in which he provided clients with analyses of various assets.
Tonny is fluent in Korean and has worked on intellectual property matters in South Korea. Tonny regularly travels to Korea and has given presentations on US and international IP protection. While in college, he interned as a research analyst at Chungbuk National University.