Biography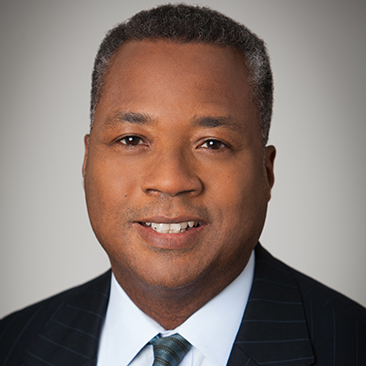 Todd Chandler is a partner in the Firm's Capital Markets practice. Mr. Chandler regularly advises private equity portfolio companies, corporates and other issuers in connection with public and private offerings of securities and in other capital markets transactions.
Mr. Chandler has extensive experience in representing private equity firms and portfolio companies in leveraged finance transactions and in representing clients in high-yield, mezzanine and investment grade debt offerings in a variety of industries, including healthcare, financial services, media, manufacturing and infrastructure.
Recent Representations
Advent International, majority shareholder of Serta Simmons Holdings, the parent company of mattress manufacturers Serta and Simmons Bedding Co., in Serta Simmons' $650 million notes offering supporting Advent's acquisition of a majority stake in Serta Simmons.
AK Steel Corporation, a fully integrated producer of flat-rolled carbon, stainless and electrical steels and tubular products, in its $263 million common stock offering to finance repayment of outstanding borrowings under its asset-based revolving facility, in its $380 million senior secured notes offering to finance its simultaneous cash tender offer for all of a class of its outstanding senior secured notes, and in its $430 million senior notes offering to finance its acquisition of integrated steelmaking assets from Severstal North America.
Ceridian Corporation, a global business services company in the human resources, transportation and retail markets, in over $3 billion of high-yield notes offerings.
General Electric Capital Corporation in a $36 billion issuance by GE Capital International Funding Company (a finance subsidiary of GECC) of senior unsecured dollar- and pounds sterling-denominated notes pursuant to a private exchange offer for more than 120 series of outstanding GECC debt securities – the largest corporate debt exchange offer in history.
Metaldyne Performance Group Inc. (a portfolio company of American Securities), a manufacturer of transmission, engine, driveline and safety components for passenger, commercial and industrial vehicles, in its $600 million offering of senior notes.
Sotheby's, a fine art, jewelry and collectables auctioneer, in its $300 million senior notes offering.
TE Connectivity, a leading global provider of engineered electronic components, network solutions, and subsea communication systems, in over $1 billion of senior notes offerings by Tyco Electronics Group S.A., a supplier of passive electronics for a wide range of industrial applications, to finance its acquisition of Measurement Specialties, Inc., a leading global designer and manufacturer of sensors and sensor-based systems.
Thomas H. Lee Partners in the $525 million offering of senior notes to finance the acquisition of sales and marketing agency Acosta.
Universal Hospital Services, a provider of medical equipment management and service solutions to the U.S. healthcare industry, in over $800 million of senior notes offerings.
Univision Communications, a major Spanish-language broadcaster operating in the U.S. market, in over $8 billion of high-yield notes offerings.
WPX Energy, Inc., a domestic energy producer with operations in the western United States, in its $1 billion senior notes offering, $303 million common stock offering and $350 million offering of mandatory convertible preferred stock to finance in part its acquisition of RKI Exploration & Production, LLC, and in its $670 million common stock offering to finance its acquisition of certain oil and gas assets in the Delaware Basin in Texas from Panther Energy Company II, LLC (a portfolio company of Kayne Anderson Energy Funds) and CP2 Operating, LLC (a portfolio company of Carrier Energy Partners, an industry partner of Riverstone Holdings).
Mr. Chandler also has significant experience in representing foreign issuers in cross-border securities offerings and spent a substantial amount of time in the Firm's London office. He was named among Savoy Magazine's "Most Influential Black Lawyers" in 2015. He is also recognized as a leading lawyer for Capital Markets by IFLR1000 and a recommended lawyer for Capital Markets: High-Yield Debt by The Legal 500 US.
Awards and Recognition, Speaking Engagements, Firm News & Announcements
Securities Reporting and Registration

Speaker(s): Todd R. Chandler, P.J. Himelfarb and Adé Heyliger

July 07, 2015 — Berwyn, Pennsylvania — Weil partners Todd Chandler and P.J. Himelfarb, and counsel Adé Heyliger will present as faculty in a program that will discuss concepts of materiality, periodic reporting, current reports, Regulation FD, as well as insider trading reports and WKSI status.

Please contact Melissa Trinos at melissa.trinos@weil.com or at 212-833-3528, if you would like to attend this program.
Firm News & Announcements