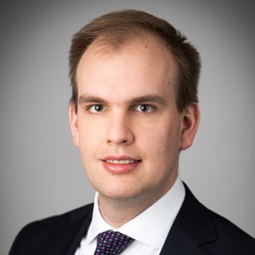 Tom Schinckel is an associate in the Restructuring Department of Weil's New York office, where he advises debtors, creditors and other interested parties in corporate restructurings and related transactions.
Tom
has experience advising clients in the utility, mining, oil and gas, manufacturing, and financial services industries.
Prior to joining Weil, Tom was a senior associate in the restructuring, insolvency and special situations team of a leading Australian law firm, where he acted on numerous novel insolvency disputes and restructuring transactions. He received a B.A. and LL.B. from Flinders University, where he won the university medal in law. Tom is admitted to practice in both the United States and Australia, and is a professional member of the Australian Restructuring Insolvency & Turnaround Association.
Most recently, Tom has been involved on teams advising:
Debtor/Company-Side Experience:
UTEX Industries, Inc., the market-leading sealing component design and manufacturing firm, and its debtor-affiliates in their prepackaged restructuring addressing more than $700 million of funded debt. UTEX's restructuring involved, among other things, a first-in-kind resolution of highly complex tax arrangements between UTEX and certain non-debtor affiliates.
Serta Simmons Bedding, LLC, one of the largest manufacturers and distributors of mattresses in North America, in their new money priority term loan and exchange transaction, which included $200 million of new capital and the exchange of approximately $1 billion in first lien debt and $300 million in second lien debt, and reduced debt held by participating lenders by over $400 million.
PG&E Corporation and Pacific Gas and Electric Company, one of the largest combined natural gas and electric energy companies in the United States and the largest utility company in the State of California, in their chapter 11 cases. PG&E has approximately 16,000,000 customers, 24,000 employees and estimated liabilities (including contingent and disputed liabilities) in excess of $50 billion.
A listed mining resources and exploration company, in the liquidation of its operating subsidiary.*
*Prior experience before joining Weil.