Biography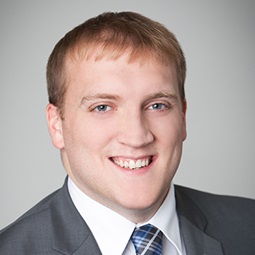 Tom McCarthy is an associate in Weil's Employment Litigation Practice Group, where he represents and advises employers on a wide range of labor and employment law issues, including restrictive covenant and trade secret disputes, collective bargaining and labor disputes, breach of contract and employment termination disputes, and wage and hour and employment discrimination claims, in both federal and state courts, as well as in arbitration.
Additionally, Thomas counsels employers with respect to all aspects of employment law, and regularly works with C-suite executives, heads of human resources, and other legal and human resources professionals. Thomas has extensive experience counseling employers on sensitive internal investigations, including with respect to allegations of sexual harassment, as well as drafting and negotiating executive employment and separation agreements, drafting and reviewing employee handbooks and policies, and advising with respect to restrictive covenant agreements. Thomas has also advised many clients with respect to employment issues in corporate transactions and bankruptcies, and has published on assorted topics in the field of employment law.
Thomas has represented clients in various industries, including financial services, entertainment, retail, hospitality, manufacturing, technology, consulting, and insurance. He has experience handling critical aspects of all phases of litigation, including conducting fact-finding interviews and investigations, drafting pleadings and dispositive motions, and assisting with settlement negotiations. Recently, Thomas was part of the Weil team that successfully defended and resolved a litigation in the S.D.N.Y. against a Dutch public company and owner of the Amsterdam, Brussels and Paris stock exchanges, and various subsidiaries, by the former CEO and minority shareholder of a subsidiary company asserting breach of contract and discriminatory retaliation claims. Thomas was also part of the Weil team that successfully defended a manufacturing client in Puerto Rico federal court against a wage and hour class action lawsuit brought by staffing agency employees.
In addition, Thomas has a robust pro bono practice, representing and advising a number of non-profit organizations in connection with employment- and labor-related issues, including organizations focused on supporting clinical research on breast cancer and on designing and supporting programs that provide services for individuals with autism.
Thomas graduated from Harvard University in 2011, and received his J.D. from New York University School of Law in 2014.
Firm News & Announcements, Speaking Engagements, Guides and Resources, Latest Thinking, Awards and Recognition
Firm News & Announcements