Biography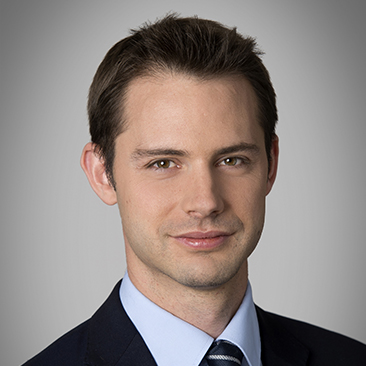 Thomas Falkus is counsel in the Structured Finance & Derivatives group in London.
Thomas has advised on a wide range of finance matters, including RMBS, CLO/CDOs, covered bonds, conduit financing and credit-card receivables. In addition, he has advised on commercial loan refinancings and restructurings.
Thomas has completed secondments to the securitisation team at Barclays' investment bank and to the Asset Protection Agency, an executive agency of HM Treasury.
Representative experience includes advising:
Hertz Europe in relation to the securitisation of its rental car fleets in France and the Netherlands, as well as the securitisation of its Australian rental car fleet
Deutsche Bank on a multi-jurisdictional consumer loan financing
Blackstone/GSO on the establishment of a direct lending fund and associated leverage facility
General Motors on complex derivatives issues relating to its acquisition of GMAC's European entities, including numerous structured finance positions
The Ad Hoc Creditor Committee holding Ukraine sovereign bonds on likely credit events under CDS contracts linked to their debt holdings
Ongoing representation as primary advisor to the US Lehman estate (and related affiliate companies) in connection with the restructuring and realisation of their multi-billion dollar international portfolio of structured finance, structured product and derivatives transactions, including stand-alone and programme-level debt issuances, many involving embedded credit or other more complicated hybrid derivative instruments
Firm News & Announcements
Firm News & Announcements