Biography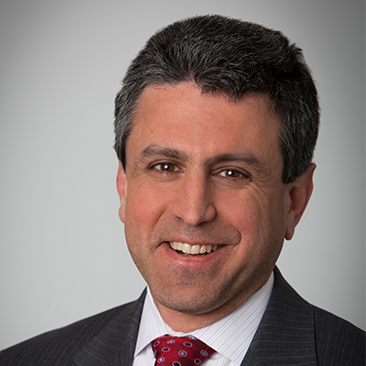 Ted Posner is a partner in the International Arbitration & Trade practice in Weil's Washington, D.C. office. He has significant experience in both government and private practice as a litigator, negotiator, and advisor in the areas of international trade regulation, international trade agreements, and investment treaties.
Mr. Posner's broad-based practice encompasses international arbitration; commercial litigation; strategic counseling relating to international trade and investment treaties and agreements, negotiations, and legislation; national security reviews by the Committee on Foreign Investment in the United States (CFIUS), and related regulatory proceedings such as those administered by the U.S. Department of State's Directorate of Defense Trade Controls (DDTC) and the U.S. Department of Defense's Defense Security Service (DSS); and due diligence and compliance counseling relating to international economic sanctions, export controls, and other trade regulatory issues.
Mr. Posner has represented clients in treaty-based investor-state arbitrations under the United States-Central America-Dominican Republic Free Trade Agreement, the United States-Oman Free Trade Agreement, and the Energy Charter Treaty; litigation on international trade and investment matters in U.S. courts; administrative proceedings before the Office of the United States Trade Representative (USTR) and other federal government agencies; and in connection with legislative advocacy. He has been appointed to rosters of arbitrators tasked with adjudicating disputes under the Korea – U.S. Free Trade Agreement and the United States-Central America-Dominican Republic Free Trade Agreement (DR-CAFTA). In 2012, he was selected from the DR-CAFTA roster to serve on a panel resolving a first-of-its-kind dispute between the United States and Guatemala involving labor provisions of the DR-CAFTA.
Mr. Posner is recognized as a Leading Lawyer nationally in the area of International Trade: Trade Remedies and Trade Policy by both Chambers Global and Chambers USA, and in the area of International Trade: CFIUS Experts by Chambers USA. Clients praised him as "an integral member of our team" and "an excellent strategic and tactical adviser." They also described Mr. Posner as "exceptionally smart and gifted," "very knowledgeable and practical" and "one of the most rigorous, detailed folks I know" who "can easily explain a complicated issue to audiences with different levels of understanding." He also has been recognized by Legal 500 as a recommended lawyer for international arbitration and international trade, with the publication calling Mr. Posner "an expert on foreign investment and sanctions" with "excellent credibility across a range of contentious and non-contentious international trade matters." Clients in Legal 500 note his "uniquely deep understanding of the intersection of policy, politics and business," and remark that Mr. Posner is "accessible and client-focused" and works to "understand the long-term and short-term ramifications of every business decision." He also has been recognized by Best Lawyers in America for his work in international arbitration and international trade, and in 2012 and 2014 was named as one of Law360's International Trade MVPs.
Recent representative engagements include:
Representing MOL Hungarian Oil and Gas plc in two parallel arbitrations against the Republic of Croatia;
Advising Fortune 100 companies on international trade issues, potential or pending U.S. legislation, and the negotiation of the multi-party Trans-Pacific Partnership agreement and Trans-Atlantic Trade and Investment Partnership agreement;
Representing Chevron Corp. in its pursuit of a petition before USTR under the Generalized System of Preferences;
Advising Repsol in connection with the settlement of a widely publicized arbitration against the Republic of Argentina relating to the nationalization of the energy company YPF;
Advising numerous private equity and investment firms in connection with national security issues related to investment in the United States, including transactions that have resulted in CFIUS national security reviews of the clients' acquisitions of businesses in the United States;
Advising a U.S. multinational technology company and its partner in connection with export control issues arising out of the sale of products on one of the company's web-based retail stores;
Drafting a white paper for a financial services industry organization addressing issues of concern in U.S.-China Bilateral Investment Treaty negotiations; and
Advising numerous companies on compliance with U.S. economic sanctions law arising in the context of acquisitions, financings, and other transactions.
From 1999 to 2009, Mr. Posner worked as a lawyer and senior advisor on international trade and investment law and policy in the legislative and executive branches of the U.S. Government. From 1999 to 2002, he counseled members of the committees with jurisdiction over these issues in the U.S. House of Representatives and then in the U.S. Senate. In 2002, he joined USTR, where he counseled trade negotiators and represented the United States in some of the most high-profile arbitrations to come before panels and the Appellate Body of the World Trade Organization (WTO), including the U.S.-E.U. Airbus arbitration and the U.S.-Canada Softwood Lumber arbitrations. During this time, he also played key roles in developing major legislation, including the Trade Act of 2002, and in developing the regulatory framework governing CFIUS reviews since enactment of the Foreign Investment and National Security Act of 2007. From 2008 to 2009, Mr. Posner was director for international trade and investment at the National Security Council (NSC), the principal foreign policy advisory body in the White House.
Both prior to and following his government service, Mr. Posner practiced at law firms in Washington, D.C. and New York, working on international arbitration, international trade, and commercial litigation matters. From 1994 to 1995, he clerked for Judge Wilfred Feinberg on the United States Court of Appeals for the Second Circuit.
Mr. Posner frequently speaks at international conferences on matters related to international trade and investment law and policy.
Awards and Recognition, Speaking Engagements, Latest Thinking, Firm News & Announcements
Ted Posner Named "Leading" Lawyer for International Trade: CFIUS Experts, Nationwide

Award Brief — Chambers USA

Ted Posner named a "Best Lawyer" in the specialty of International Trade and Finance Law

Award Brief — Best Lawyers in America

Ted Posner Named "Leading" Lawyer for International Trade: Trade Remedies and Trade Policy, Nationwide

Award Brief — Chambers USA

Ted Posner Named "Leading" Lawyer for International Trade: Trade Remedies and Trade Policy, USA

Award Brief — Chambers Global

Ted Posner Named "Recommended" for International Trade

Award Brief — Legal 500 US
Foreign Investment Review: Coping with COVID

Speaker(s): Ted Posner

June 12, 2020 — International Arbitration & Trade partner Ted Posner spoke on a panel sponsored by The Canadian Bar Association entitled "Foreign Investment Review: Coping with COVID." The panelists explored recent developments in Canada and the U.S., including the ISED Minister's COVID-19 Policy Statement on foreign investment review, the potential impact of proposed draft legislation on national security review timelines, and recent changes to the CFIUS process.

True or False: The USMCA Chapter on Investment Represents the New State‐of‐the‐Art in Investment Protection Treaties

Speaker(s): Ted Posner

May 26, 2020 — International Arbitration & Trade partner Ted Posner spoke on a panel during the 14th Annual Investment Treaty Arbitration Conference, sponsored by Juris, entitled "True or False: The USMCA Chapter on Investment Represents the New State‐of‐the‐Art in Investment Protection Treaties."
Firm News & Announcements