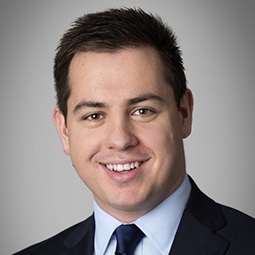 Taymour Keen is Structured Finance & Derivatives counsel in London.
Taymour has acted on a wide range of transactions across the structured finance spectrum including RMBS, CMBS, whole business securitisations, Consumer ABS, CLOs, rental car lease securitisations and esoteric asset classes. Taymour also advises on numerous performing and non-performing loan portfolio acquisitions and financings.
Taymour has advised on several M&A processes for companies that are funded by securitisation or are originators or servicers of financial assets.
Major financial institutions and global investment firms on numerous non-performing and performing loan portfolio acquisitions and financings of consumer and commercial debt in jurisdictions including the UK, Ireland and Spain.
A portfolio company of a global investment firm on the private securitisation of equipment lease receivables guaranteed under the UK Coronavirus Business Interruption Loan Scheme (CBILS).
The credit arm of a major private equity firm on the securitisation of a portfolio of UK project development loans along with the related servicing and origination arrangements, as well as establishing an Irish development loan financing platform.
Numerous public and private securitisations including credit card securitisations, RMBS, catalogue receivables, point of sale receivables and CLOs; acting as both originator/borrower and arranger/lender counsel.
Guggenheim as placement agent and initial purchaser of a US $100 million multi-jurisdiction diamond receivables financing programme for the Pluczenik Group. This was the first ever 144a securitisation (i.e. a U.S. private placement) of diamond trade receivables.
Hertz on the securitisation of its rental car fleets in France, the Netherlands, Spain, Germany and Australia.
A global investment firm on the mezzanine financing for short term bridging loans originated by a UK start-up residential mortgage lender.
A private fund as debt provider in relation to an offer by management to purchase the shares in Punch Taverns.
VINCI on its £2.9 billion acquisition of Gatwick Airport, featuring advice on the complex whole business securitisation of the airport operations.
A private fund in their final round bid to acquire credit card company MBNA UK from Bank of America.