Biography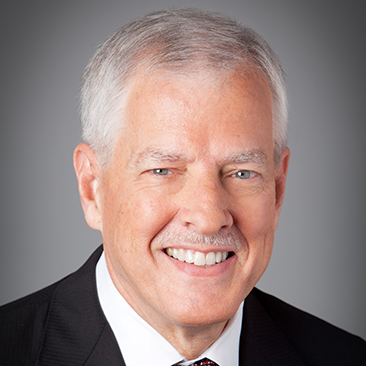 T. Ray Guy, a Litigation partner and head of Weil's Litigation practice in Dallas, concentrates his practice on the trial and supervision of civil litigation in federal and state courts and in arbitrations. For more than 30 years he has represented a wide range of clients in complex cases, including securities, private equity and hedge fund litigation; class actions; fiduciary duty and partnership disputes; technology litigation; fraud and bad faith litigation; and constitutional law. Mr. Guy is Board Certified as a Specialist in Civil Trial Law by the Texas Board of Legal Specialization.
Mr. Guy also has substantial appellate experience – having argued dozens of cases before United States and Texas Courts of Appeals, three cases before the Texas Supreme Court, and panel and en banc arguments before the Delaware Supreme Court — and significant experience in national and international arbitration.
Mr. Guy's recent representations include:
Trial defense of a multi-billion dollar fraudulent transfer suit arising out of a corporate spinoff;
Representation of a bank in successfully opposing class certification in a case in which the plaintiffs sought $24 billion in damages on behalf of the supposed class;
Representation of a Texas District Judge in litigation against the City of Dallas, including defense of appeals of pretrial rulings through the Supreme Court of Texas;
Arbitration of a dispute between co-owners of a major professional sports franchise;
Representation of a corporation in the successful defense of a Section 220 trial in the Delaware Court of Chancery, obtaining a judgment denying the shareholder's demand for production of books and records, and successfully arguing for affirmance before the en banc Delaware Supreme Court;
Representation of a U.S. company in an international arbitration in Geneva against the company's Greece distributor, obtaining an award that the distribution agreement had been breached and denying the distributor's 100 million euro claim in its entirety;
A successful constitutional attack, on behalf of a consortium of paging companies, on a $750 million Texas statutory assessment, overturning the statute;
A landmark appeal, argued before the Texas Supreme Court, establishing that Texas banks do not owe a duty of good faith and fair dealing in a commercial lending transaction;
A successful appeal to and argument before the United States Court of Appeals for the Fifth Circuit, overturning a trial court decision that invalidated a bank's guaranties and imperiled the FDIC's recovery on loans made by the failed bank.
Mr. Guy has received numerous awards in recognition of his experience. In 2018, he was named to D Magazine's list of The Best Lawyers in Dallas, while in 2017, he was profiled as a "Lion of the Texas Bar" by The Texas Lawbook. Since 2006, Mr. Guy has been recognized by Best Lawyers in America*, including for General Commercial Litigation, Banking & Finance Litigation, and Securities Litigation, as well as "Lawyer of the Year" for Securities in 2017 and for Litigation - Banking and Finance in 2019. Since 2014, he has been named by Benchmark Litigation as a "Local Litigation Star" in Texas for General Commercial Litigation, and he is currently recognized as a "Super Lawyer" for Business Litigation by Texas Super Lawyers**. In 2007, the Dallas Business Journal and the Association of Corporate Counsel named Mr. Guy one of the "Defenders" – the top 15 business defense attorneys in Dallas-Fort Worth. In 2015 he was recognized as a recommended lawyer for Commercial Litigation nationally by Legal 500.
Mr. Guy is a member of the American Bar Association, the State Bar of Texas, and the Dallas Bar Association. He is the past author of "The Jury Charge in Texas Civil Litigation" and is a frequent lecturer at national and state trial practice continuing education programs. He also has taught Civil Procedure as a Visiting Lecturer at the University of Texas School of Law.
Mr. Guy served as a law clerk to the Honorable Thomas Gibbs Gee of the United States Court of Appeals for the Fifth Circuit. He received his law degree, with highest honors, from the University of Texas, where he was Grand Chancellor (highest ranking graduate) and a member of the Order of the Coif.
Among other civic activities, Mr. Guy has served as a member of the Advisory Board of the Bridge transition assistance center and on the Board of Directors of ActBeyond, a Christian mission organization. He is a deacon and past chair of the Deacon Council at First Baptist Church of Richardson.
* Best Lawyers (in America) is by Levine Leichtman Capital Partners
** Super Lawyers recognition is a Thomson Reuters service
Awards and Recognition, Speaking Engagements, Guides and Resources, Latest Thinking, Firm News & Announcements
Ray Guy Named a "Lion of the Texas Bar"

Award Brief — The Texas Lawbook 2017

Ray Guy Named a Recommended Lawyer for Commercial Litigation in the U.S.

Award Brief — Legal 500 US 2015

Ray Guy Recognized as a "Local Litigation Star" for Commercial Litigation in Texas

Award Brief — Benchmark Litigation 2014-2020

Ray Guy named a "Best Lawyer" Commercial Litigation, Litigation - Banking & Finance, and Litigation - Securities

Award Brief — The Best Lawyers in America 2006-2020 (Best Lawyers (in America) is by Levine Leichtman Capital Partners)

Ray Guy named a "Best Lawyer" in Dallas

Award Brief — D Magazine 2018
The Corporation in Court

Speaker(s): Ray Guy, Paul R. Genender and Nathan White

November 21, 2019 — Association of Corporate Counsel – Dallas - Fort Worth Chapter Litigation partners Ray Guy and Paul Genender moderated, and associate Nathan White participated on, an ACC program panel entitled "The Corporation in Court."

Current Ethics Issues for Transaction Counsel

Speaker(s): Ray Guy

February 07, 2018 — Dallas-Fort Worth Association of Corporate Counsel Presentation
Firm News & Announcements