Biography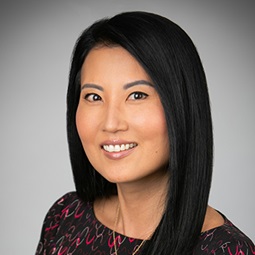 Susan L. Shin is a partner in Weil's Complex Commercial Litigation practice group and a first-chair trial lawyer. Susan defends a range of public companies, financial institutions, and private organizations, as well as individuals, executives, and directors, in complex disputes in state and federal courts and arbitration proceedings, as well as regulatory enforcement proceedings, and internal and government investigations. She has served as trial counsel in several cases tried to verdict in the Southern and Eastern Districts of New York, as well as in arbitrations.
Susan's multi-disciplinary practice encompasses engagements involving consumer fraud, contract, RICO, securities, copyright, and patent claims, among others, including in the class action context, on behalf of leading retail, consumer products, and healthcare companies and organizations.
Susan also represents companies and individuals in complex financial litigation, government investigations, and state and federal regulatory enforcement proceedings. These engagements have encompassed mortgage and asset-backed securitizations, loan servicing, derivatives, auction rate securities, accounting, audits, books and records, compliance, disclosure, executive compensation, the Foreign Corrupt Practices Act, and financial and other reporting, and involved allegations of financial fraud, insider trading, inadequate internal controls and supervision, market manipulation, improper sales and trading practices, and breach of fiduciary duty.
Representative Trial Experience*
Serving as lead trial counsel to a luxury hospitality company in an arbitration of a breach of contract claim brought by a former senior executive.
Obtaining, as lead trial counsel, a full defense victory in a Hague Convention case in the Southern District of New York.
Obtaining, as lead trial counsel, a full defense jury verdict on behalf of Wyckoff Heights Medical Center, a New York City teaching hospital, in an employment discrimination lawsuit in the Eastern District of New York.
Obtaining a full defense jury verdict for Barnes & Noble in a copyright infringement lawsuit in the Southern District of New York.
Serving as trial counsel to a bank defendant in an RMBS action brought by a monoline insurer alleging representation and warranty breaches and improper servicing in the Southern District of New York.
Serving as trial counsel for Barnes & Noble in a damages trial in the Southern District of New York, which resulted in negligible damages.
Serving as trial counsel for Barnes & Noble in a patent infringement lawsuit in Southern District of New York.
Representing an investment bank as plaintiff in a damages bench trial on breach of contract claims in the Southern District of New York, resulting in a multi-million dollar damages award for the client.
Serving as lead counsel on behalf of a hedge fund in a four-day AAA arbitration proceeding brought by investors.
Other Representative Experience
Serving as court-appointed co-lead counsel in an MDL in Oklahoma federal court on behalf of leading manufacturers of washing machines in 26 putative class actions alleging violations of consumer protection statutes and other claims.
Defending Procter & Gamble in a national consumer class action in the Eastern District of New York.
Defeating a multi-billion dollar claim (sustained on appeal) brought against a prominent hedge fund defendant alleging violations of the New Jersey Racketeer Influenced and Corrupt Organization Act, as well as securities violations, related to short selling of Fairfax Financial Holdings Ltd. stock.
Defending an investment management firm specializing in the acquisition and resolution of distressed residential mortgages against allegations of improper servicing and management in a civil dispute with the FDIC.
Representing a large consumer bank in a whistleblower investigation by the Office of the Comptroller of the Currency (OCC) into residential mortgage loan servicing, modification and foreclosure practices, and Home Affordable Modification Program (HAMP) compliance.
Representing a claimant financial professional in a FINRA arbitration involving auction rate securities.
Representing a mutual fund management company in class and derivative actions involving allegations of market timing and late trading.
Representing a hedge fund as plaintiff in a lawsuit against an insurance/variable annuity company and its directors involving claims of securities price manipulation, breach of fiduciary duty, misappropriation of trade secrets and breach of contract, among others.
Susan also maintains an active pro bono practice. Most recently, she served as lead trial counsel in an international child abduction case brought in the S.D.N.Y. under the Hague Convention. Susan also has represented New York City charter schools in bringing and challenging actions involving charter school co-locations.
Susan is a regular speaker on topics including legal ethics, commercial and financial litigation, and diversity, and is active in a variety of professional and community organizations. In 2020, Susan was appointed to the Commercial Division Advisory Council of the Supreme Court of the State of New York by Chief Judge Janet DiFiore. She is a member of the National Asian Pacific American Bar Association (NAPABA) and serves on NAPABA's CLE Selection Committee, and also has served in several leadership roles in the Asian American Bar Association of New York, including Board Member (2014-2015), President-Elect (2015-2016), and President (2016-2017). Susan also has served as a board member of New York City Outward Bound Schools and the New York County Lawyers' Association Foundation.
Susan received her J.D. from Columbia University School of Law, where she was a Harlan Fiske Stone Scholar, and her B.A. from Rutgers University. After graduating from law school, she served as a law clerk to the Honorable Raymond J. Dearie, United States District Judge for the Eastern District of New York. Prior to entering law school, Susan worked as an associate in a global investment bank's investment management business.
Prior to joining Weil, Susan was a partner at an international law firm, where she served on its governing board, and as Co-Chair of its New York Hiring Committee. Susan has been recognized as a New York "Rising Star" by New York Super Lawyers for Securities Litigation and Business Litigation. She also has received the 2020 "Community Role Model" award from the Korean American Association of Greater New York, the 2018 "Diversity & Inclusion Champion Award" from the New York City Bar Association, and the 2018 "Trailblazer Honoree" award from the Korean American Lawyers Association of Greater New York, and been named as one of the "50 Outstanding Asian Americans in Business" in 2015 by the Asian American Business Development Center.
*Includes matters handled prior to joining Weil.
Awards and Recognition, Speaking Engagements, Latest Thinking, Firm News & Announcements
Diversity in the Legal Profession: Asian Americans, Big Law, and the Move to In-House Counsel

Speaker(s): Susan L. Shin

May 12, 2022 — American Bar Foundation — Weil Complex Commercial Litigation partner Susan Shin is a panelist for the American Bar Foundation's panel entitled "Diversity in the Legal Profession: Asian Americans, Big Law, and the Move to In-House Counsel," in honor of Asian American Heritage Month.
Firm News & Announcements