Biography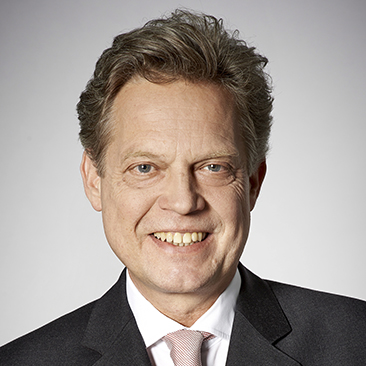 Stephan Grauke is a Corporate partner who specializes in cross-border M&A, private equity transactions, capital markets and regulatory issues. He has extensive experience in significant international transactions including complex restructurings.
He advised inter alia in the following transactions:
German Media Partners (investment company of Saban Capital Group and its partner private equity investors) on the sale of its shares in ProSiebenSat.1 Media AG to KKR/Permira.
Institutional investors advised by JC Flowers & Co. LLC on the acquisition of a 26.6% share in HSH Nordbank AG, marking the first time that a foreign investor holds a stake in one of Germany's state-owned "Landesbanken".
Texas Pacific Group and TPG-Axon Capital on the acquisition of a 27.3% share in mobilcom AG from France Télécom and subsequent exit through sale to private investment firm Vatas.
Tenedora Nemak, S.A. de C.V. on the acquisition of the aluminum cylinder head and engine block manufacturing businesses of TK Aluminum Ltd. and the European aluminum castings division of Norwegian oil, energy and aluminum group Norsk Hydro ASA.
Advised TPG Capital, L.P. in its acquisition of Isola Group, a leading manufacturer of laminates and multilayer circuit boards from Rütgers AG (RAG Group) and Isola Group in its add-on acquisition of Cookson Group's Polyclad laminates business from Cookson Group plc.
Change Capital Partners on the acquisition of a majority stake in listed Jil Sander AG from the Prada Group.
Lion Capital and The Blackstone Group in the buyout of Cadbury-Schweppes' European Beverages Division and subsequent resale of premium mineral water brand Apollinaris to Coca-Cola and sale of licensing rights for Schweppes and distribution rights for Orangina in Germany and Austria to Krombacher.
Advised French IT services provider Atos Origin S.A. in its €850 million acquisition of the information technology solutions and services business of electronics and electrical engineering provider Siemens, creating one of the largest information technology services companies in Europe.
Advised Charterhouse Capital Partners in its approximately €500 million ($659 million) acquisition (including the favorable US-sourced financing thereof) of Germany-based Armacell Group, a manufacturer of engineered foams and the world leader in the market for flexible technical insulation materials, from Bahrain-based Investcorp SA.
Advised TPG Capital, L.P. and DLJ Merchant Banking Funds in their €3.06 billion ($4.1 billion) sale of an 87.5% stake in Grohe Group S.à r.l., the parent company of Grohe Group, a Germany-based manufacturer, seller, and exporter of premium brand sanitary fittings worldwide, to LIXIL Group Corporation, a Japan-based, publicly traded global manufacturer of housing and building materials.
Stephan Grauke attended the Universities of Mainz and Dijon, France (law degree 1987) and was admitted to practice in Germany in 1991. He worked in London in 1990 (internship) and from 1997 to 1999.
Stephan Grauke is fluent in German and English and conversant in French.
Latest Thinking, Firm News & Announcements
Firm News & Announcements