Biography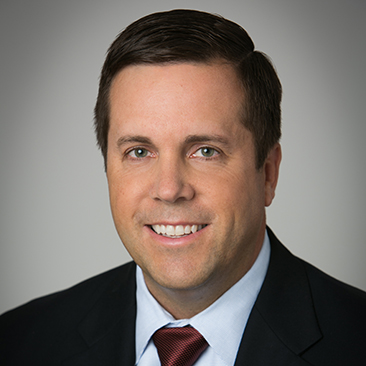 Stanley Ramsay is a partner in Weil's Tax Department and is based in New York. Mr. Ramsay has significant experience in the structuring and documentation of private equity and merger and acquisition transactions, including significant experience involving alternative asset managers. He regularly advises clients on the formation and operation of private equity funds and investment vehicles, partnerships, joint ventures and limited liability companies.
Mr. Ramsay's practice is focused on representing private equity sponsors, investment banks, and institutional investors. He has advised clients on the formation and structuring of private equity funds ranging in size from $250 million to more than $8 billion.
Mr. Ramsay is a frequent speaker at bar association and industry panels on tax topics relating to partnerships and private equity funds. Mr. Ramsay is the chair of the Private Equity Subcommittee of the Partnerships Committee of the Tax Section of the American Bar Association. He is recognized as a "Bankruptcy Tax Specialist" by Turnarounds & Workouts magazine and has been recommended for U.S. Taxes: Non-Contentious by Legal 500 US.
Awards and Recognition, Latest Thinking, Firm News & Announcements
Stanley Ramsay Named a "Bankruptcy Tax Specialist"

Award Brief — Turnarounds & Workouts
Final 1061 Regulations Blog Post — Tax Blog — By Stanley E. Ramsay, Robert Frastai, Lora Shub and Matthew Tippett — January 11, 2021

On January 7, 2021, the IRS and Treasury Department issued final regulations (T.D. 9945) under Section 1061 of the Internal Revenue Code of 1986, as... ...

Carried Interest Proposed Regulations Blog Post — Tax Blog — By Robert Frastai, Stanley E. Ramsay and

Soo Jin Kim

— August 05, 2020

On July 31, 2020, the IRS issued proposed regulations ([REG-107213-18]) under Section 1061 of the Internal Revenue Code (the "Code", and such proposed regulations, the "Proposed Regulations") applicable to, among other things, common carried interest arrangements of private equity funds ("Funds," or where stated in the singular form, a "Fund"). The Proposed Regulations are generally

The post Carried Interest Proposed Regulations appeared first on Weil Tax BLOG.

...
Firm News & Announcements