Biography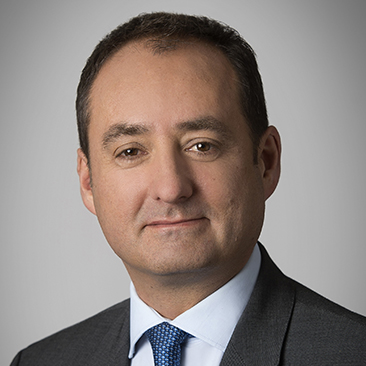 Simon Taylor is a barrister admitted to the Bar of England & Wales and a member of the International Dispute Resolution practice in London. He is also a member of the firm's White Collar Defense and Investigations group.
Simon specialises in business crime, financial regulation, corporate fraud and corruption. He advises corporate clients on all aspects of governance and compliance, including anti-bribery, fraud, anti-money laundering and sanctions. He is experienced in assessing the exposure of his clients to risks in these areas, conducting complex internal investigations and implementing compliance programmes. Simon is also an accomplished trial lawyer with 20 years' experience of jury, appellate and tribunal advocacy. He defends companies and individuals in investigations and enforcement actions by the U.K.'s Serious Fraud Office, Financial Conduct Authority, HM Revenue and Customs, and other law enforcement and regulatory agencies. Simon also has experience appearing as counsel for the Serious Fraud Office.
Simon is a contributing editor to the leading U.K. text book: Confiscation and Proceeds of Crime by Mitchell, Taylor and Talbot published by Sweet & Maxwell.
Prior to joining Weil, Simon was a barrister at a leading law firm.
Representative experience whilst at previous firms includes:
Advising a 'big 4' UK Bank with a global network. Engaged by the Global Head of Compliance to assess exposure to ABC risks in high risk territories and advising on group-wide effective compliance measures.
Advising a CAC 40 French Industrial Client with complex global operations under investigation and prosecution for bribery in numerous jurisdictions, including UK SFO and US DOJ.
Acting for a UK listed extractive industries client with operations in Africa and elsewhere under investigation by the UK SFO.
Advising board members of a UK listed extractive industries client with operations in the Far East in connection with corporate governance issues and fraud.
Advisory project for the Chief Compliance Officer of a UK listed technology company with extensive distributor networks in China and the Far East on the effectiveness of their compliance programme.
Speaking Engagements, Latest Thinking
Plenary Session VI – Tabletop Exercise 2 (Prosecutions)

Speaker(s): Simon Taylor

October 11, 2016 — London, England — American Bar Association Criminal Justice Section Fifth Annual London White Collar Crime Institute, panel discussion


Dealing with Bribery and Corruption in Arbitration

Speaker(s): Simon Taylor

April 14, 2016 — Kuala Lumpur, Malaysia — 26th Annual Meeting & Conference of the Inter-Pacific Bar Association (IPBA)