Biography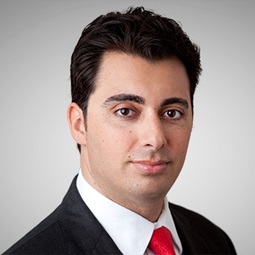 Shawn Kodes is a partner in Weil's Structured Finance and Derivatives practice and is based in New York.
Shawn advises issuers, underwriters, placement agents, liquidity providers, investors, collateral managers and rating agencies in all aspects of structured securities offerings, both in the United States and abroad.
Shawn has experience in the securitization of a broad range of asset types, including auto loans and leases, equipment loans and leases, rental car fleets, credit card receivables, U.S. and foreign trade receivables, student loans, unsecured consumer loans, commercial loans, high-yield bonds, healthcare receivables, insurance broker commissions, corporate loans and residual interests in securitizations. He has participated in structuring commercial paper conduits, master trusts, grantor trusts and owner trusts and other forms of domestic and offshore special purpose vehicles. He also has experience with derivatives including credit derivatives, FX and interest rate swaps, total return swaps and equity derivatives, both in commercial and structured finance contexts.
Shawn also provides advice to clients in connection with the various provisions of recent reform legislation impacting structured products and the securitization industry.
Shawn is recognized as a leading lawyer for Securitization by Chambers USA and is ranked as an "Up & Coming" lawyer in Chambers Global, where clients note "he is fantastic on various asset classes and he helps navigate difficult transactions," has "good business sense and knows where the blind spots are" and is "a good, versatile partner who has a strong hand in negotiations." Shawn is recognized as a "Next Generation Partner" for Structured Finance by Legal 500 US, where clients note he is "extremely hard working, very smart, usually has the right answer off the top of his head." He is also recognized as a "Rising Star" for Structured Finance and Securitization in the U.S. by IFLR1000. He was named a "Rising Star" for Structured Finance and Securitization by Expert Guides in 2021 and 2022, recognized as a 2019 "Rising Star" for Securitization by Law360 and named "Best in Structured Finance" by Euromoney Legal Media Group in its 2019 Americas Rising Star Awards. Shawn was recognized as a "Rising Star" in Securities & Corporate Finance by Super Lawyers, 2016-2018.
Prior to joining the Firm in 2011, Shawn was a Vice President of a financial services company that arranged capital markets financing for global financial institutions. He was responsible for transaction management and execution, as a well as oversight of the company's legal matters.
Shawn has been involved in various community and charitable organizations. He is currently on the board of Start Small Think Big and was previously Chair of the Junior Board of Partnership with Children. He has also been involved with the Robin Hood Foundation and the Boys and Girls Club of Central New York.
Shawn received his J.D., cum laude, from the New York Law School in 2007, where he was associate managing editor of the New York Law School Law Review. He also served as a judicial extern, in his second year, for the Honorable Faith S. Hochberg, United States District Court Judge for the District of New Jersey. He received his B.A., cum laude, from Syracuse University in 2004.
Awards and Recognition, Speaking Engagements, Guides and Resources, Latest Thinking, Firm News & Announcements
Shawn Kodes Named an "Up & Coming" Lawyer for Securitization in the U.S.

Award Brief — Chambers Global

Shawn Kodes Named a "Leading" Lawyer for Securitization in the U.S.

Award Brief — Chambers USA 2023

Shawn Kodes Named a "Next Generation Partner" for Structured Finance

Award Brief — Legal 500 US

Shawn Kodes Recognized as a "Rising Star" for Structured Finance and Securitization in the U.S.

Award Brief — IFLR1000

Shawn Kodes Named a "Rising Star" for Structured Finance and Securitization

Award Brief — Expert Guides 2021-2022

Shawn Kodes Named "Best in Structured Finance"

Award Brief — Euromoney Legal Media Group Americas Rising Star Awards 2019
Firm News & Announcements