Biography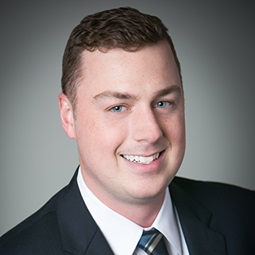 Sean McClay is an associate in Weil's Banking & Finance practice and is based in New York. Sean participates in advising borrowers, private equity sponsors, banks, credit funds and other financial institutions in a variety of financing transactions, including cross-border and domestic acquisition financings, direct and syndicated lending, investment grade lending, middle market and large cap financings and chapter 11 reorganizations.
Sean has been part of the teams advising:
Cornell Capital in first lien term and ABL revolving facilities to finance its acquisition of INW Manufacturing LLC.
Ashford Hospitality Trust, Inc. (AHT) in $450 million senior secured term facility commitments for Ashford Hospitality Limited Partnership, the operating partnership of AHT.
Providence Equity Partners in $550 million first and second lien credit facilities to finance its acquisition of GlobalTranz Enterprises, Inc.
Genstar Capital in first and second lien term and revolving facilities to finance its acquisition of Ohio Transmission Corporation.
Brookfield Asset Management in $4.25 billion bridge, term and revolving facilities to finance in part its $11.4 billion acquisition of Forest City Realty Trust Inc. (n/k/a Brookfield Properties).
General Motors Company in amended and restated $4 billion three-year and $10.5 billion five-year, senior multicurrency revolving facilities and a new $2 billion 364-day commercial paper backstop facility.
The administrative and non-U.S. collateral agent and joint arranger in $478 million term and $150 million multicurrency revolving senior secured credit facilities for Rain CII Carbon LLC and its Canadian, German and Belgian affiliates.
JPMorgan, as administrative and collateral agent, in $3 billion senior secured facilities to finance in part JAB's approximately $7.5 billion take-private of Panera Bread Company and, as administrative agent, joint lead arranger and joint bookrunner, in $125 million senior secured incremental revolving commitments to finance the acquisition by Panera Bread Company of Au Bon Pain.
BlueMountain Capital in its financing of a sponsor-owned healthcare company.
CFG Holdings Ltd (Cayman Islands) in an asset-based revolving facility to finance its consumer lending business.
Westinghouse Electric Company, LLC in its $800 million debtor-in-possession superpriority senior secured term loan to provide liquidity during its bankruptcy proceedings.
Brookfield Principal Credit LLC, as lead arranger and administrative agent, in a $650 million two-tranche senior secured term facility for Bumble Bee Holdings, Inc. and Connors Bros Clover Leaf Seafoods Company (subsidiaries of Bumble Bee Holdco, S.C.A.).
Sovos Brands (a portfolio company of Advent International Corporation) in $185 million senior secured credit facilities to refinance existing indebtedness and finance its acquisition of Rao's Specialty Foods Inc.; and $75 million senior secured credit facilities to finance its acquisition of Michael Angelo's Gourmet Foods, Inc.
American Securities, in $530 million multicurrency and multitranche first and second lien facilities to finance its acquisition of Chromaflo Technologies Corporation from Arsenal Capital Management and Nordic Capital.
OMERS Private Equity, together with Harvest Partners, in $1.3 billion senior secured facilities to finance the take-private acquisition of Epiq Systems, Inc. and its combination with DTI (Document Technologies Inc.) and to refinance existing indebtedness.
Sean also counsels pro-bono clients on a range of commercial and non-profit issues, including the Red Hook Initiative, and advising not-for-profit corporations on governance matters.
Awards and Recognition, Speaking Engagements, Guides and Resources, Latest Thinking, Firm News & Announcements
Firm News & Announcements