Biography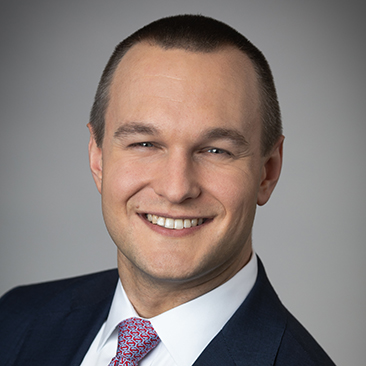 Scott R. Bowling is an associate in Weil's Business Finance & Restructuring Department. Mr. Bowling's practice covers all aspects of domestic and cross-border corporate restructurings, distressed financings and acquisitions, and other special situations. Mr. Bowling has experience on Weil teams representing debtors, creditors, bidders, and other parties involved in out-of-court workouts, chapter 11 cases, and chapter 7 liquidations.
Mr. Bowling's participation in debtor representations includes the chapter 11 cases of Lehman Brothers Holdings Inc. and its affiliates, Breitburn Energy Partners, Vantage Drilling Company, The Great Atlantic & Pacific Tea Company (A&P), and certain other companies. He has been involved in ad hoc group and other creditor matters, including Weil's representations of the Ad Hoc Senior Noteholders Group in the chapter 11 restructuring of K-V Pharmaceutical Company, and the special administrators of MF Global UK in the SIPA proceeding and chapter 11 cases of its United States affiliates. Mr. Bowling has also served on Weil's teams advising several systemically important financial institutions on their resolution planning efforts under the Dodd-Frank Wall Street Reform and Consumer Protection Act.
Mr. Bowling serves as a teaching assistant for Michael Walsh in a course on business reorganizations at New York University School of Law. He has authored and co-authored articles that have been published by, among others, The Harvard Law School Forum on Corporate Governance and Financial Regulation, The RMA Journal, and the Journal of Taxation and Regulation of Financial Institutions. Mr. Bowling is a regular contributor to the Weil Bankruptcy Blog, including as the author of the Bitcoin Bankruptcy series. In addition to his restructuring-related work, Mr. Bowling devotes extensive efforts to several pro bono matters.
Prior to joining Weil, Mr. Bowling served during his deferral year as a judicial clerk to the Honorable Loretta A. Preska, Chief Judge of the United States District Court for the Southern District of New York. Mr. Bowling graduated cum laude from New York University School of Law, where he served as an Executive Articles Editor on the Annual Survey of American Law. Mr. Bowling received his B.A. degree (Economics, Philosophy) from the University of Michigan.
Firm News & Announcements, Latest Thinking
Firm News & Announcements