Biography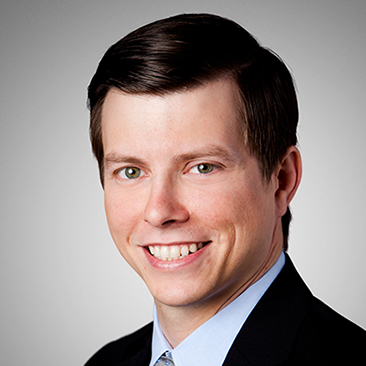 Samuel Peca is a partner in Weil's Corporate Department and is based in Houston. Mr. Peca has extensive experience representing private equity firms, private and public companies, and management teams, primarily in energy and infrastructure related transactions. Such transactions include, among other things: (i) upstream acquisitions, divestitures, joint development arrangements, PDP securitizations and royalty deals; (ii) midstream acquisitions, divestitures and joint ventures; (iii) corporate matters in connection with various restructurings and chapter 11 proceedings (including 363 sales); and (iv) the formation of private equity backed management platforms (on both the sponsor side and management side). In addition to energy and infrastructure transactions, Mr. Peca has represented private equity firms in significant transactions across a variety of other industries.
Experience:
Aethon Energy Management (a subsidiary of Aethon Energy), together with RedBird Capital Partners, in the acquisitions of natural gas-producing assets in east Texas and northern Louisiana from SM Energy Company and of the Moneta Divide oil and gas assets, approximately 188,000 net acres in Wyoming, from Encana Oil & Gas (USA) Inc.
BlackBrush Oil & Gas, LP in its sale to Ares Management, L.P. by EIG Management Company, LLC and Tailwater Capital, LLC
EnLink Midstream Partners, LP and EnLink Midstream LLC in their $1.55 billion acquisition of subsidiaries of Tall Oak Midstream LLC
JPMorgan Chase & Co. in its sale of approximately 50% of the portfolio companies held at the time by One Equity Partners to Lexington Partners, Inc. and AlpInvest Partners N.V., and in the formation by OEP professionals of OEP Capital Advisors, L.P.
Kellen-Wildcat Holdings (a joint venture between Wildcat Midstream Partners and Old Ironsides Energy) in its sale of a 40% stake (retaining 10%) in Wildcat Midstream Holdings LLC to affiliates of Highstar Capital, the owner of the other 50% of Wildcat Midstream
Kinder Morgan in its $5 billion acquisition of Copano Energy LLC
Lindsay Goldberg in its acquisition of a majority interest in Dealer Tire, LLC
Magnetar Capital in its capacity as a holder of preferred equity in connection with the $18 billion merger of Energy Transfer Partners and Regency Energy Partners, and the $7.5 billion merger of Crestwood Equity Partners and Crestwood Midstream Partners
Providence Equity Partners in its sale of Learfield Communications Inc.
Southcross Holdings LP in a $210 million preferred equity commitment from Energy Capital Partners Mezzanine Opportunities Fund and GE Energy Financial Services
TexStar Midstream Services, LP in its combination with Southcross Energy Partners LP to form Southcross Holdings LP
Affiliates of HM Capital Partners in the sale and purchase of the food and consumer products segment of the investment portfolio of HM Capital's Sector Performance Fund and a simultaneous $468 million investment from a subsidiary of Canada Pension Plan Investment Board in the purchasing entities
Various private oil and gas companies in acquisitions and divestitures of oil and gas assets
WPX Energy, Inc. in its $2.5 billion acquisition of Felix Energy
Mr. Peca was named 2016 Pro Bono "Lawyer of the Year" by the Dallas Volunteer Attorney Program, an organization dedicated to increasing and enhancing pro bono legal services to the underprivileged in Dallas.
Prior to joining Weil, Mr. Peca was an intern for the Eighth Court of Appeals for the State of Texas. He is a member of the American Bar Association, the Dallas Bar Association, and the Dallas Association of Young Lawyers.
Firm News & Announcements, Latest Thinking
Firm News & Announcements