Biography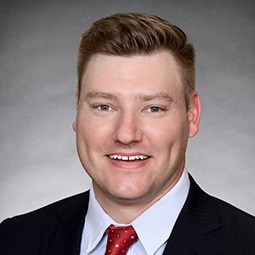 Ron Miller is an associate in Weil's Complex Commercial Litigation practice. He focuses on litigating a wide range of disputes in federal and state courts, as well as in arbitration venues.
Ron has experience at all phases of litigation, including taking and defending depositions, drafting dispositive and other motions, preparing witnesses, orchestrating trial technology, arguing motions, and serving on trial teams by conducting voir dire, opening statements, direct and cross examinations, and closing arguments. He has handled these and other aspects of engagements for companies across sectors, such as financial institutions and energy, among others.
Prior to joining Weil, Ron worked as an associate at two international law firms, where he focused on commercial, product liability, and financial institution litigation.
Ron is currently a candidate in the inaugural class of Baylor University School of Law's LL.M degree in Litigation Management, which is the first of its kind in the nation. For this post-J.D. degree, Ron focuses on various topics aimed at managing complex litigation, including leveraging advanced legal project management techniques, embracing and understanding emerging legal technology, overseeing complex e-discovery, early case budgeting and strategic assessment, and managing complex litigation through Multi-District Litigation procedures. He will complete his LL.M degree in January 2020.
Ron received his J.D., summa cum laude, from Texas Tech University School of Law, where he served as Editor of the Business and Bankruptcy Law Journal, and competed on five national advocacy teams. During law school, he served as a judicial clerk for Hon. William Sowder, 99th District Court, Lubbock County, Texas.
From 2004-2015, Ron served in the U.S. Army, beginning his career as a Airborne qualified Infantryman and ending his career serving as an Adjunct Professor of Military Science at Texas Tech University, during which time he received the Army Commendation Medal, Army Achievement Medal, and other meritorious awards, and earned his bachelor's degree.
Speaking Engagements, Latest Thinking
Managing Litigation Using Innovation, Technology, and Data

Speaker(s): Ron Miller

August 26, 2020 — Baylor Law LLM Roundtable — Weil Complex Commercial Litigation associate Ronald Miller participated in an online roundtable discussion entitled "Managing Litigation Using Innovation, Technology, and Data."