Biography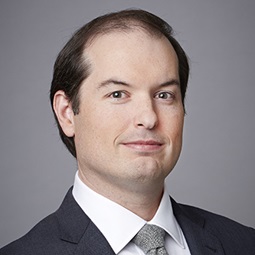 Robert Magee has represented clients at the trial and appellate level in a wide array of fields, including pharmaceuticals, computer hardware and software, semiconductor manufacturing, Internet and networking technologies, industrial printing mobile devices, cellular communications, 3D photography, video game hardware, VOIP communications, financial services, construction, and microfluidics.
Robert is experienced in all phases of patent litigation, including proceedings before the Patent Trial and Appeal Board, the International Trade Commission, at trial in District Court, and on appeal before the Federal Circuit. Robert has managed teams of attorneys through the lifespan of a litigation. He has drafted a number of IPR and CBM petitions and has second-chaired multiple successful IPR proceedings. As a sample of specific exemplary skills, Robert has argued motions in State and Federal court; taken and defended depositions, including expert depositions; drafted expert reports and ITC witness statements; and drafted successful motions to dismiss based on §101, for summary judgement, for JMOL, and for remittitur.
Additionally, Robert is experienced in intellectual property licensing and patent prosecution. He has assisted in a number of transactions including corporate mergers and acquisitions and patent portfolio acquisitions. Robert has also drafted a number of patents related to software and mobile device hardware.
Robert has also taken on a number of pro-bono matters. He has worked with a team of attorneys who successfully defended prisoners' rights in California. Robert has also worked with Oscar-winning independent documentary film makers on copyright and trademark issues. Finally, he has worked to assist refugees in seeking asylum in the United States.
Robert has published articles on patent damages, claim drafting and interpretation, Internet privacy issues, and equitable defenses in copyright matters.
Robert is admitted to practice before the United States Patent Trial and Appeal Board.
Firm News & Announcements
Firm News & Announcements