Biography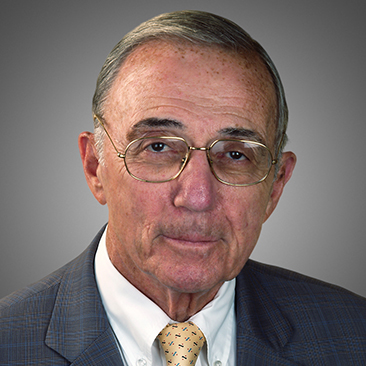 Robert Todd Lang, through a professional corporation, is a senior partner of Weil, Gotshal & Manges LLP. He received his undergraduate and law degrees from Yale University. He joined Weil in 1948 and has been with the Firm continuously since. He was co-managing partner of the Firm and chaired the Corporate Department for many years and has wide experience in matters involving mergers & acquisitions, corporate and securities law.
Mr. Lang is the author of "Shareholder Initiatives: Proposals and Solicitations," Securities Law Techniques with Robert L. Messineo, David E. Zeltner and Anne-Marie Wood, 4th edition, published by Matthew Bender and "Executive Compensation and Corporate Governance," Chapter 3, SEC Proxy and Compensation Rules, 2nd edition (with Spencer G. Smul), 2001 supplement with Spencer G. Smul and Howard B. Dicker, published by Aspen Law and Business.
Mr. Lang was chair of the Committee on Corporate Governance of the ABA's Business Law Section from 1991 to 1995 and continues as a member. He has been extensively involved in the activities of the Section's Committee on Federal Regulation of Securities and is a member of its Advisory Committee. He formerly chaired its Task Force on Listing Standards of Self-Regulatory Organizations, its Subcommittee on Private Investment Entities, its Special Study on Market Structure, Listing Standards and Corporate Governance and its Subcommittee on Proxy Solicitations and Tender Offers. He co-chairs the Task Force on Shareholder Proposals, is a member of the Subcommittee on Proxy Statements and Business Combinations and the Task Force on Review of the Federal Securities Laws and its Advisory Committee. He formerly chaired the Legal Advisory Board of the National Association of Securities Dealers and served as a member of the Special Committee on Shareholder Voting Rights of the American Stock Exchange. He serves as chair of the Board of Advisors for Yale Law School's Center for the Study of Corporate Law and formerly was chair of the Yale Law School Fund. He is a fellow of Brandeis University and a director of Human Rights First, chair of its Audit Committee and a member of its Executive Committee and Finance Committee. He has been recognized by Best Lawyers in America in the field of Corporate Law and Mergers & Acquisitions Law.
Mr. Lang has received the Golden Torch of Hope Award from the City of Hope, the Community Service Award from Brandeis University, the Learned Hand Award from the American Jewish Committee, and the Distinguished Citizen Award from the Public Education Association. Mr. Lang received the Simeon E. Baldwin Award from the Yale Law School Center for the Study of Corporate Law for distinguished service in law and business.
Mr. Lang has been active in a wide variety of civic and charitable organizations. He serves as a trustee of the Irma T. Hirschl and Monique Weill-Caulier Trusts, which provide funds for medical research, medical scholarships and charitable organizations.
Latest Thinking
Todd Lang named a "Best Lawyer" in the specialties of Corporate Law and Mergers & Acquisitions Law

Award Brief — Best Lawyers in America

The Distinguished Citizen Award

Award Brief — Public Education Association

Todd Lang received the Judge "Learned Hand Award"

Award Brief — American Jewish Committee

Gold Torch of Hope Award

Award Brief — The City of Hope

The Community Service Award

Award Brief — Brandeis University