Biography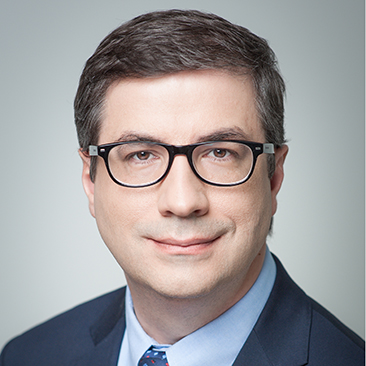 Robert Krasnodebski is a legal advisor admitted to practice in Poland, a certified tax advisor, and a partner at Weil and the head of the Warsaw office's tax department.
After graduating from the Faculty of Law and Administration of the University of Warsaw in 1991, Robert became a lecturer at its Financial Law Institute, where he continued to work until 2007. In 1997 he qualified as a legal advisor and as a certified tax advisor. Before joining Weil in 2000, he headed the tax practices at Clifford Chance and Hogan & Hartson.
Robert provides tax and legal expertise and frequently represents clients before tax authorities and courts.
His recent experience includes:
Deutsche Bank AG, London Branch and ING Securities S.A., as joint bookrunners, on matters of Polish, UK and US law in the approximately $338 million sale of shares in Enea S.A., Poland's third largest power group, by Vattenfall AB, a Sweden-based producer and distributor of electricity and heat, in Sweden, Germany, the Netherlands, and internationally, in an accelerated bookbuilding process.
ITI Corporation in its sale of 100% of the shares in Legia Warszawa
Capital Park in its $49 million initial public offering and listing on the Warsaw Stock Exchange addressed to individual and institutional investors.
Bank Zachodni WBK in its acquisition of a 60% stake in Santander Consumer Bank from Santander Consumer Finance for a consideration of $697 million in newly issued shares in Bank Zachodni WBK.
Newag in its $129 million initial public offering and listing on the Warsaw Stock Exchange addressed to individual and institutional Polish investors.
Polskie Koleje Panstwowe and its subsidiary, PKP Cargo, in the $468 million initial public offering and listing on the Warsaw Stock Exchange of PKP Cargo.
TVN in the $565 million private placement of senior notes by TVN Finance Corporation III.
Neuca in its $137 million acquisition in a consortium with BRL Center Polska of ACP Pharma.
ITI Group in its disposal, along with AREA Property Partners, of 100% shares in Multikino to Vue Entertainment.
Bank Zachodni WBK, Banco Santander and KBC Bank in the largest ever marketed at the time secondary public offering of a Polish company listed on the Warsaw Stock Exchange.
Alior Bank in its $664 million initial public offering which included a secondary offering by Carlo Tassara of a part of its stake in Alior.
The managers, including Credit Suisse, ING, J.P. Morgan and UniCredit, in the second stage of the privatisation of Zespol Elektrowni Patnow-Adamow-Konin by way of a $212 million initial public offering and listing of shares on the Warsaw Stock Exchange, one of Poland's largest IPOs in 2012.
PKO Bank Polski in the issuance by its subsidiary, PKO Finance, of $1 billion in senior ten-year bonds.
PKO Bank Polski in the issuance by its subsidiary, PKO Finance, of $512 million loan participation notes under its €3 billion programme.
The managers in the dual-listing on the Warsaw Stock Exchange of shares in KRKA.
Bank Zachodni WBK in its $1.5 billion merger with Kredyt Bank.
TAURON Polska Energia in its $3.180 billion acquisition of Gornoslaski Zaklad Elektroenergetyczny and its subsidiaries, Vattenfall Distribution Poland, Vattenfall Sales Poland, Vattenfall Network Services Poland, Vattenfall Wolin-North, Vattenfall Generation Poland and Vattenfall Business Services Poland from Vattenfall.
Zaklady Azotowe w Tarnowie-Moscicach (ZAT) in its $222 million rights issue and listing of the newly issued series C shares on the Warsaw Stock Exchange with proceeds used for the acquisition of 66% of the shares in Zaklady Chemiczne Police, by way of a public tender.
Kardan and its subsidiary GTC Real Estate Holding in the $262 million private placement of shares in Globe Trade Centre to qualified investors.
Bank Millennium in its $377 million rights issue to domestic and international investors and the listing of the newly issued shares on the Warsaw Stock Exchange.
CTL Logistics SA and its founder, Jaroslaw Pawluk, in the acquisition of CTL Logistics SA by Bridgepoint funds.
Enterprise Investors and Polish Enterprise Fund VI in the leveraged buyout financing of their acquisition of the Jaan Nordglass Group.
Enterprise Investors in its acquisition of Jaan/Nordglass Group.
For many years Robert Krasnodebski has been recognised by international legal rankings such as Chambers & Partners, The Legal 500, IFLR1000, PLC Which Lawyer?, Expert Guides and Best Lawyers, as well as local legal rankings of a leading Polish daily, Rzeczpospolita, and the Polish edition of Forbes, as one of the leading lawyers in Poland for tax.
The prestigious legal ranking publication Chambers & Partners has ranked Robert since 2006 in Band 1 for tax. According to the most recent report, "Robert Krasnodebski is a highly respected tax lawyer who is particularly praised for his transactional tax expertise. His practice focuses on tax aspects of M&A and capital markets mandates, including cross-border transactions. 'He is a super lawyer,' a source says."
Robert Krasnodebski was named by his peers and leading Polish companies as Poland's best tax lawyer in surveys carried out by Rzeczpospolita in the years 2008, 2012 and 2013. He was also recommended by Rzeczpospolita in 2009, 2010, 2011, 2014 and 2015 for tax proceedings. He also won the first honourable mention at the 12th annual Pro Bono Lawyer of the Year contest organised by Rzeczpospolita and the University Legal Clinics Foundation (Fundacja Uniwersyteckich Poradni Prawnych).
In addition to co-authoring a commentary concerning corporate income tax in Poland, Robert has written a number of articles which were published in specialist journals. He is a regular commentator for legal newspapers and periodicals and a frequent speaker at numerous Polish and international conferences and seminars.
Robert is fluent in English.
Awards and Recognition, Firm News & Announcements
Robert Krasnodebski named "Leading" Lawyer for Tax in Poland

Award Brief — Chambers Europe 2012

Robert Krasnodebski named a "Leading" Lawyer for Tax in Poland

Award Brief — Chambers Global 2012
Firm News & Announcements