Biography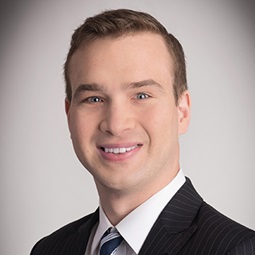 Robert Dahnke represents clients in antitrust and competition matters, including merger reviews, government investigations, compliance counseling, pre-acquisition counseling, and antitrust litigation. He has represented clients across a range of industries, including advertising, construction, energy, health care, manufacturing, technology, and telecommunications. His experience includes matters before both the U.S. Department of Justice and the Federal Trade Commission, as well as state attorneys general.
Robert maintains an active pro bono practice and has successfully represented clients in immigration and asylum proceedings, a prisoners' rights class action, and probate matters. As a volunteer prosecutor for the City of Houston, he first-chaired more than a dozen jury trials. He is a member of the American Bar Association's Antitrust Section.
Prior to law school, Robert worked as a researcher at Rice University's Center for Civic Leadership where he applied quantitative, "big data" approaches to a wide variety of policy issues. He is proficient in more than 10 computer programming languages.
Robert earned his J.D. from the New York University School of Law where he was an Executive Board Member of the N.Y.U. Journal of Legislation & Public Policy; he received his B.A. from Rice University. In 2011, Robert served as a judicial intern to the Honorable Lee H. Rosenthal, U.S. District Court, Southern District of Texas.
Firm News & Announcements