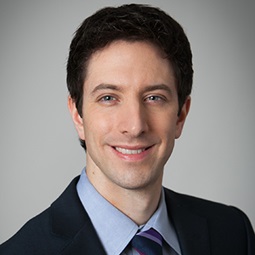 Reed Collins is counsel in Weil's Litigation Department, where his practice encompasses a broad range of complex commercial litigation and appeals. Reed has litigated matters involving copyright, trademark, and other intellectual property issues, as well as music royalties, contract disputes, and alleged violations of ERISA and the Sherman Act.
Reed has received awards for his pro bono endeavors, including his work with Legal Services NYC representing low-income New Yorkers.
Some of his recent experience includes serving on Weil teams representing:
S&P Global Inc. – Obtained summary judgment for S&P (affirmed on appeal) enjoining the International Securities Exchange from offering unlicensed options on the S&P 500.
eBay Inc. – Won summary judgment holding that the Digital Millennium Copyright Act (DMCA) and the fair-use doctrine protected eBay from direct and secondary liability for allegedly infringing pictures posted in sellers' listings.
Pandora Media, Inc. – Secured favorable sound recording performance royalty rates for the 2016-2020 license period in trial proceeding before the Copyright Royalty Board.
Thomas H. Lee Partners – Won summary judgment (on motion for reconsideration) dismissing THL from class action alleging that private-equity firms formed bidding "clubs" to fix prices in multi-billion-dollar leveraged buyouts.
Port Authority of New York & New Jersey – Secured dismissal of litigation before the Federal Maritime Commission brought by ocean carriers challenging port charges under the Shipping Act.
Pro Bono clients – Represented unaccompanied minor from Guatemala in federal immigration court and New York family court, obtaining legal permanent residency under the Special Immigrant Juvenile program for abused, neglected, or abandoned children.
After studying music as an undergraduate at Harvard University, Reed graduated magna cum laude from Georgetown University Law Center, where he taught legal writing and served as a Senior Editor of the Georgetown Journal on Poverty Law and Policy. He is the author of "Strolling While Poor: How Broken-Windows Policing Created a New Crime in Baltimore," 14 Geo. J. on Poverty L. & Pol'y 419, 435 (2007).