Biography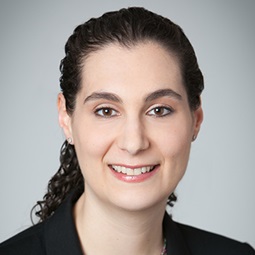 Raquel Kellert is counsel in Weil's White Collar Defense, Regulatory and Investigations practice and Employment Litigation Practice Group, and she is a member of the Firm's Privacy & Cybersecurity group.
Raquel manages a broad practice that encompasses defending entities and individuals in civil litigations and arbitrations and representing companies, boards, and executives in criminal, civil, and regulatory enforcement matters involving the DOJ, SEC, CFTC, and other government agencies. Raquel has extensive experience conducting internal investigations on behalf of boards and companies and counseling board committees and senior management on employment law, corporate governance, cybersecurity, disclosure, and regulatory issues.
Recent representations include:
White Collar Criminal and Regulatory Engagements
Members of the Audit Committee of American Realty Capital Properties (n/k/a VEREIT) in a securities class action, derivative litigation, and DOJ and SEC proceedings arising out of an internal investigation into accounting irregularities.
A media company in a DOJ investigation and prosecution of a former employee for securities and wire fraud.
A news and publishing company in connection with an SEC investigation into whether certain statements and omissions misled the market, which the company successfully resolved in 2021 without admitting or denying the allegations.
A multinational pharmaceutical company in DOJ and SEC investigations into insider trading by a former senior executive.
A senior executive in a DOJ grand jury investigation of his alleged multi-decade tax fraud.
A retail foreign exchange dealer and its executives in CFTC and NFA investigations.
Directors of a media company in the DOJ's FIFA soccer corruption investigation.
A pharmaceutical company in a DOJ investigation into Foreign Corrupt Practices Act violations.
Five senior executives in connection with a special committee, DOJ, and SEC investigations and ongoing civil litigations regarding alleged securities fraud.
Internal Investigations
Multiple public and private companies in internal investigations into the root cause and the remediation of cyber-incidents and ransomware attacks.
The Audit Committee of an oil company in an internal investigation into allegations of insider trading and conflicted conduct by a senior executive and two directors.
A media company in connection with a special committee's investigation of honest services fraud.
A manufacturing company in an internal investigation of allegations of commercial bribery.
A private equity firm in an internal investigation of purported securities fraud.
Employment-Related Matters
Public company in civil litigation alleging claims of discrimination in pay and promotion discrimination and hostile work environment.
Board of a public chemical company in an internal investigation of whistleblowers' claims concerning CEO's inappropriate relationship with subordinate.
Board of a private school in an investigation into allegations of racist conduct by students and a review of the school's disciplinary procedures following an alleged sexual assault.
Board of a NYC philanthropic organization in an investigation into an employee whistleblower claim that a senior executive engaged in racist, sexist, and other workplace misconduct.
Transportation company in connection with advice to ownership and senior management regarding alcohol abuse by C-suite executive and consequences to sales transaction.
Multiple clients in connection with developing strategies to defend employee whistleblower retaliation claims.
In addition to her active practice, Raquel is a member of the Steering Committee of the Firm's Information Services Group. She regularly authors and contributes to Weil and other external publications focusing on employment law, white collar enforcement, and investigations topics, including employment issues in internal investigations.
Raquel also devotes time to pro bono matters, including conducting an internal investigation on behalf of Lincoln Center for the Performing Arts and representing non-profits that have been defrauded or the subject of a cyber-incident.
Raquel holds a B.A. in history and philosophy from Yale University, graduating cum laude and with distinction in both majors. She received her J.D. from Georgetown University Law Center.
Speaking Engagements, Latest Thinking, Firm News & Announcements
Employment Issues Facing Executives Arising Out Of Government Investigations

Speaker(s): Raquel Kellert

September 13, 2021 — New York, NY — Employment Litigation counsel Raquel Kellert served on a panel entitled "Employment Issues Facing Executives Arising Out Of Government Investigations," held by the New York City Bar Association. The panel covered considerations for interviewing corporate executives, privilege issues, and other topics.
Firm News & Announcements