Biography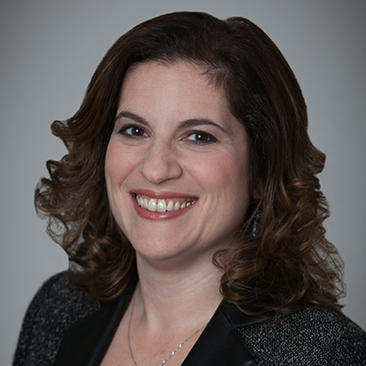 Randi Singer is a litigation partner in Weil's New York office and a member of the Firm's Intellectual Property & Media practice and its Cybersecurity, Data Privacy & Information Management group.
Ms. Singer has been repeatedly recognized as a leading intellectual property and media & entertainment lawyer by legal industry publications, including The Legal 500 US, Chambers USA, World Trademark Review, Benchmark Litigation, Managing IP Magazine's IP Stars, and Super Lawyers, and in 2012 she was named a "Rising Star" in Media and Entertainment by Law360. She has successfully represented and counseled clients on a wide variety of copyright and trademark matters involving both classic ownership and fair use issues, as well as evolving secondary liability issues arising from social media platforms. Her advertising, trademark, and state unfair trade practices cases have spanned a broad spectrum of consumer products and services, from over-the-counter drugs, razors, toothpaste, paint, food and cosmetics, to financial services, luxury goods and consumer electronics.
Ms. Singer has earned the Certified Information Privacy Professional (CIPP/US) and Certified Information Privacy Technologist (CIPT) credentials and regularly counsels clients in connection with privacy, cybersecurity, and social media issues in a wide variety of matters, including such high-profile transactions as Facebook's acquisition of Whatsapp, Inc., Yahoo!'s acquisition of Tumblr, and Signet Jewelers Limited's acquisition of Zale Corporation. In 2015, The National Law Journal recognized Ms. Singer as one of its inaugural "Trailblazers" nationwide for her cutting-edge work in the cybersecurity and data privacy area.
Her notable experience includes:
Obtaining a number of victories in multiple jurisdictions for The Walt Disney Company and Marvel Comics in significant copyright ownership cases involving iconic Marvel characters including Spider-Man, Iron Man, The Fantastic Four, The Incredible Hulk, and Ghost Rider.
Representing eBay in its successful defense of a suit in which Tiffany had claimed that eBay was responsible for policing counterfeit merchandise offered on its site. In that matter, Weil represented eBay through trial in the U.S. District Court for the Southern District of New York, on appeal in the U.S. Court of Appeals for the Second Circuit, and through the denial of Tiffany's petition for a writ of certiorari with the U.S. Supreme Court.
Obtaining a number of other major victories for eBay, including securing summary judgment in a copyright infringement action brought by a photographer in the U.S. District Court for the Central District of California, and several trademark victories for eBay subsidiaries Bill Me Later and Where.com.
Advising Verizon Communications Inc. in its agreement to purchase AOL Inc. for approximately $4.4 billion, in a deal that will further drive Verizon's LTE wireless video and OTT (over-the-top video) strategy.
Representing Facebook in multiple matters, including in its $16 billion acquisition of WhatsApp, a provider of a cross-platform mobile messaging application that allows a client to exchange messages without having to pay for short messaging service (SMS).
Representing and counseling a wide array of technology companies, private equity firms, and corporates on privacy and cybersecurity issues arising in many acquisitions and licensing deals.
Defending Procter & Gamble against an $80 million claim brought by Colgate-Palmolive. The suit stemmed from Colgate's allegations that P&G's advertising for its highly successful at-home tooth-whitening products, Crest Whitestrips and Crest Night Effects, were false under the federal Lanham Act. Obtained a complete defense verdict for Procter & Gamble after a three-week jury trial.
Successfully representing the publisher of the "Chicken Soup for the Soul" series of inspirational self-help books and Daymon Worldwide in trademark and trade dress litigation brought by Campbell Soup Company (CSC) in New Jersey federal court. CSC alleged that the publisher's then-forthcoming line of soups came in packaging that infringed on Campbell's protected designs and trade dress. The parties stipulated to a dismissal of the claims without costs.
Defending GlaxoSmithKline (GSK) against a preliminary injunction motion based on allegations by Pharmacia Corporation that GSK commercials for Nicorette gum and NicoDerm CQ patches were false and violated the Lanham Act. Successfully obtained a motion on GSK's behalf to preliminarily enjoin Pharmacia's "Trying to Quit" commercial for Nicotrol due to violations of Section 43(a) of the Lanham Act.
In addition to her active practice, Ms. Singer has taught a course on Trademarks and Unfair Competition Law as an adjunct professor at St. John's University School of Law and is a popular speaker whose speaking engagements include panels and discussions concerning copyright, advertising, and other intellectual property issues for organizations such as the Copyright Society, the National Advertising Division, the Practising Law Institute, the American Conference Institute, and the New York State Bar Association Section on Intellectual Property. Other professional affiliations include the International Trademark Association (INTA), The International Association of Privacy Professionals (IAPP), the New York State Bar Association, the Private Advertising Litigation subcommittee of the ABA, and the Trademarks and Consumer Affairs Committees of the Association of the Bar of the City of New York.
Ms. Singer is a member of the global steering committee for Women@Weil, Weil's women's affinity group, the winner of Weil's first-ever mentoring award, and an inductee into the YWCA's Academy of Women Leaders. In addition to her work as the General Counsel for the Lang Lang International Music Foundation, her pro bono work includes litigation successes for the Hebrew Immigrant Aid Society and Sanctuary for Families, trademark and IP counseling for organizations such as The Joyful Heart Foundation and the Breast Cancer Research Foundation, as well as extensive legal support and counseling concerning ambush marketing for NYC2012, New York City's bid for the 2012 Olympics.
Ms. Singer graduated magna cum laude from Harvard University. After receiving her J.D. from Columbia Law School, where she was a Harlan Fiske Stone Scholar, Ms. Singer clerked for the Honorable Richard Owen, US District Judge for the Southern District of New York.
Awards and Recognition, Speaking Engagements, Guides and Resources, Latest Thinking, Firm News & Announcements
The Realities of Bias – Fact or Fiction

Speaker(s): Randi W. Singer

October 11, 2017 — Omni Shoreham, Washington, D.C — Women, Influence & Power in Law Conference

Issues Involved in Real-Time Advertising

Speaker(s): Randi W. Singer

June 27, 2017 — New York, New York — Weil Litigation partner Randi W. Singer participated in Practicing Law Institute's Hot Topics in Advertising Law 2017 seminar entitled "Issues Involved in Real-Time Advertising." This presentation focused on a variety of topics, including risk management, geofencing, promotions, local sweepstakes rules, social media tie-ins, and guerilla marketing.
Firm News & Announcements