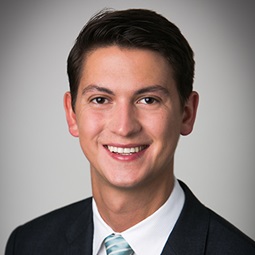 Ramsey Scofield is an associate in the Restructuring Department of Weil's New York office. Ramsey's practice includes corporate restructuring, distressed financing, and distressed M&A. His experience includes advising debtors in in-court restructurings and out-of-court processes across a broad range of industries, including retail, manufacturing, and pharmaceuticals.
Ramsey received his J.D., magna cum laude, from Duke Law School, where he served as Online Editor of the Alaska Law Review. Ramsey received his B.S. in Business Administration from the University of North Carolina, Chapel Hill.
Ramsey has been a member of teams representing debtors and other stakeholders in a number of in-court restructurings and other matters, including:
Debtor/Company-Side Experience:
24 Hour Fitness Worldwide Inc. and its debtor-affiliates in their chapter 11 cases involving approximately $1.4 billion of funded debt. 24 Hour Fitness is a leading fitness club operator with locations across the United States and more than 3 million members.
Fairway Group Holdings Corporation and its debtor-affiliates in their chapter 11 cases. Fairway is an iconic food retailer which operates locations across New York, New Jersey, and Connecticut and employs over 3,000 employees. Fairway commenced its chapter 11 cases to implement a stalking horse bid and strategic sale process designed to facilitate a global auction to secure buyers for all of Fairway's stores. The chapter 11 cases were supported with a restructuring support agreement signed by approximately 91% of Fairway's prepetition lenders, who also provided debtor-in-possession financing to the company.
Insys Therapeutics, Inc. and its six subsidiaries, a specialty pharmaceutical company, in their chapter 11 cases in the face of hundreds of lawsuits related to the opioid crisis (Insys was the first opioid manufacturer to file for chapter 11).
The NORDAM Group, Inc., a leading aerospace manufacturing and repair company, in their chapter 11 cases.
Tops Supermarkets, a regional supermarket chain with approximately 14,000 employees and $1 billion in debt, in its chapter 11 restructuring.
Southeastern Grocers, Inc. the fifth-largest supermarket chain in the United States, in its prepackaged chapter 11 reorganization involving more than $1 billion in debt.
Creditor-Side Experience:
Johnson & Johnson as a creditor in the mass tort chapter 11 cases of Imerys Talc America, Inc., which filed for chapter 11 as a result of thousands of personal injury lawsuits.