Biography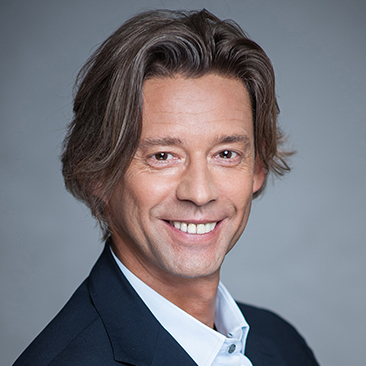 Piotr Tomaszewski is a US-qualified attorney, a partner in Weil's corporate department and the head of the Warsaw office's private equity practice.
After graduating from the Faculty of Law and Administration of the University of Warsaw in 1991 and receiving an LL.M. degree from the University of Chicago Law School in 1994, Piotr was admitted to the Bar Association of the State of New York in 1996. Prior to joining Weil's Warsaw office in 1997, he worked at Weil's New York office and other international law firms in Chicago and in Paris. While working abroad, in addition to being regularly involved in M&A transactions, he also worked on various investment and financial projects in Central and Eastern Europe.
Piotr focuses on M&A and private equity transactions. He has led a significant number of domestic and cross-border transactions advising many private equity houses, including most recently: Argan Capital, Argus Capital, Bridgepoint, Enterprise Investors, EQT, Mid Europa Partners, Montagu and Warburg Pincus.
His recent experience includes:
Argus Retail Holding Limited, Elbrus Fundusz Inwestycyjny Zamkniety Aktywow and three private individuals in their sale of shares in Domelius Ltd, a company indirectly controlling Mila S.A., a chain of 188 supermarkets located in central Poland, to Eurocash, a Poland based wholesale distributor of FMCG.
Argan Capital, a private equity fund, in its sale of companies forming the Hortex group, a major consumer goods manufacturer in the juice, beverage and frozen food sectors in Poland, to Mid Europa Partners, a private equity fund.
Technology Crossover Ventures in its acquisition of a minority stake in Grupa Pracuj sp. z o.o., a provider of products and services facilitating employee recruitment, retention and development in Central Europe.
CFT Inc. in its acquisition of a majority stake in Strategix Enterprise Technology GmbH and Strategix Sp. z o.o.
The sellers (high-net-worth individuals) in the sale of 70% of the shares in Torf Corporation - Fabryka Lekow sp. z o.o. to a subsidiary of Resource Partners.
Rez sp. z o.o. sp.k. in its sale of CMA Monitoring sp. z o.o. sp.k., a provider of solutions in monitoring, telemetry and vehicle management, to the Viasat Group.
Warburg Pincus International LLC in its acquisition of majority stake in Polish pharmacy chain Gemini.
Healthy Food Production S.A. in its sale of a 100% stake in Sonko sp. z o.o. to Bounty Brands.
Hortex Holding S.A. in its acquisition of a group of companies operating in the FMCG sector comprising Ren sp. z o.o., Marywilska sp. z o.o., Chłodnie Europejskie sp. z o.o., Allfood sp. z o.o. and Iglomen sp. z o.o.
Two funds, one managed by Towarzystwo Funduszy Inwestycyjnych PZU S.A. and the other by Templeton Asset Management Ltd., in their acquisition of a minority interest in EasyPack sp. z o.o.
PZU in its attempted acquisition of Croatia Osiguranje.
Montagu Private Equity in its sale of a 100% stake in EmiTel to funds managed by Alinda Capital Partners.
Alma Media Corporation in its career-services joint venture with Monster Worldwide under a new company, Alma Career Oy.
Mid Europa Partners in the acquisition by Alpha Medical Group, its portfolio company, of Euromedic's laboratory network in the Czech Republic.
Mid Europa Partners in its acquisition of Alpha Medical from Penta Investments.
Mid Europa Partners and Diagnostyka in their acquisition of Dr n. Med. Teresa Fryda Laboratorium Medyczne.
Kamis and its shareholders in the sale of 100% of shares in Kamis to McCormick & Company.
Mid Europa Partners in its acquisition of a strategic stake in Diagnostyka from Diagnostyka founders.
CEZ in its bid for 85% of the shares in EC Zabrze and ZEC Bytom from the Polish State Treasury.
Dollar Financial Corp in its indirect acquisition of a 76% stake in Optima.
CEZ Poland Distribution in its acquisition of a 25% stake + 1 share in Elektrownia Skawina from the State Treasury of the Republic of Poland.
Fidea Corporate Finance in the acquisition of Wakacje.pl.
Enterprise Investors and Polish Enterprise Fund VI in the leveraged buyout financing of their acquisition of the Jaan Nordglass Group.
Argan Capital in the acquisition of AAT Group.
Kamis in its sale of "Warzywko" and "Perfecta" brands to Podravka.
BACP Europe Fund I in the sale of its portfolio company, Hortex Holding to Argan Capital.
For many years Piotr Tomaszewski has been recognised by international legal rankings such as Chambers & Partners, The Legal 500, IFLR1000, PLC Which Lawyer?, Expert Guides and Best Lawyers, as one of the leading lawyers in Poland for private equity and venture capital, corporate law and M&A, energy & natural resources.
The prestigious legal ranking publication Chambers & Partners has since 2008 ranked Piotr in Band 1 for private equity in Poland. According to the most recent report, "Piotr Tomaszewski, is hailed by sources as 'the king of private equity,' with others adding that he is 'one of the best on the market.' He has substantial experience in assisting both domestic and international private equity clients with a broad range of cross-border matters."
Another prestigious legal ranking publication, The Legal 500, recommended Piotr in its 2017 edition for private equity and M&A. The 2018 edition of another legal ranking, IFLR1000, singled Piotr out as one of a select few "Notable Practitioners".
Piotr is fluent in English.
Awards and Recognition, Firm News & Announcements
Piotr Tomaszewski named "Leading" Lawyer for Private Equity in Poland

Award Brief — Chambers Europe 2012
Firm News & Announcements