Biography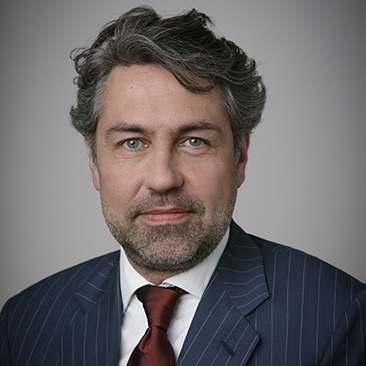 Philippe F. Druon is a partner in our Paris office where he co-heads, with Jean-Dominique Daudier de Cassini, the Business Finance and Restructuring Department. He also takes part in distressed M&A work.
As a bankruptcy and restructuring lawyer, Mr. Druon has acquired a very extensive experience in restructuring matters, in the context of insolvency proceedings as well as solvent restructurings. He advises French and foreign companies and investment funds on crisis management and restructuring in and out of bankruptcy. Others matters in which Mr. Druon has played an important role include representing major companies, their shareholders or creditors in the sectors of transport, logistics, chemical industry, paper production, automotive suppliers and IT.
As a litigator, Mr. Druon has been involved in matters concerning liability arising from bankruptcy matters. He has also been actively involved in the representation of banks and investors in lawsuits regarding the liability of company directors in the context of bankruptcy proceedings.
Mr. Druon's M&A experience has been extensive and includes, in particular, the sale of Price Waterhouse Management Consulting SAS and the Lazard transaction (the acquisition by Crédit Agricole of a strategic minority stake in Rue Impériale de Lyon, Lazard's ultimate quoted holding structure), the privatization of the CCF and Crédit Foncier de France, and M&A deals for Véolia, StudioCanal, Goodyear, Natexis, Lloyd Continental, MC2 Entertainment, Union d'Investissement, Banque Sudaméris and Mory Team.
Recently, Mr. Druon was involved in the representation of Bull S.A.'s bondholders' committees and in the restructurings of Formica in France, LVL Medical, ChlorAlp and Matussière & Forest.
Mr. Druon is a member of the Association pour le Retournement des Entreprises (Turnaround Association).
Awards and Recognition, Speaking Engagements, Guides and Resources, Latest Thinking, Firm News & Announcements
Philippe Druon named a "Recommended" lawyer for Restructuring and Insolvency for 2012

Award Brief — Practical Law Company Which Lawyer? (PLC)

Philippe Druon named "Leading" Lawyer for Restructuring/Insolvency in France

Award Brief — Chambers Europe 2012

Philippe Druon named "Leading" Lawyer for Restructuring/Insolvency: France

Award Brief — Chambers Global 2012
Firm News & Announcements