Biography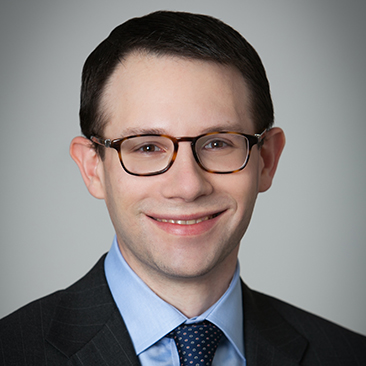 Phil Ratner is an associate in the Firm's Corporate Department and a member of the Banking & Finance practice group. Mr. Ratner's practice focuses on the representation of private equity sponsors and their portfolio companies, corporations, credit funds and investment banks on a wide range of complex secured and unsecured corporate finance transactions.
He regularly advises clients in connection with leveraged buyouts and acquisition financing, direct and syndicated lending, bridge, mezzanine and second lien loans, asset-based lending, and cross-border structuring. In addition, he devotes a substantial portion of his practice to distressed debt transactions, including chapter 11 reorganizations and out-of-court restructurings, and advises creditors, opportunistic investors and companies on strategic lending transactions, intercreditor issues and debtor-in-possession and exit financing.
Mr. Ratner has played a significant role on Weil teams advising:
The Jordan Company in first and second lien credit facilities to finance its acquisition of DiversiTech Corporation.
Aterian Investment Partners in a secured revolving facility to finance its acquisition of Stewart Tubular Products, Inc.
Ontario Teachers' Pension Plan in $165 million senior secured credit facilities to finance its acquisition of PhyMed Management LLC.
Aéropostale, Inc., a mall-based specialty retailer of casual and active apparel for young women and men, in $160 million senior secured and asset-based DIP facilities to finance its bankruptcy proceedings.
Chassix, Inc. (a portfolio company of Platinum Equity) in its $250 million superpriority secured debtor-in-possession and exit credit facilities in connection with its Chapter 11 bankruptcy proceedings.
Antares Capital, as administrative agent and sole lead arranger and bookrunner, in $285 million first and second lien senior secured facilities to finance CCMP Capital Advisors' acquisition of Badger Sportswear, Inc.
Guggenheim Partners Investment Management Holdings, LLC, a provider of asset management, investment banking and capital markets services, in a $700 million credit facility.
Guggenheim Partners, GSO Capital Partners and MidOcean Partners, as lenders, in a $385 million term loan facility for Aspect Software in connection with its emergence from Chapter 11.
Instant Web, LLC and affiliates (subsidiaries of IWCO Direct Holdings Inc., a portfolio company of Avista Capital Partners and Court Square Capital Partners) in $338 million senior secured credit facilities as part of a transaction in which majority ownership was transferred from Avista to Court Square.
Silver Point Capital, Whitebox Advisers and Pioneer Investment Management, as members of an ad hoc senior noteholders group, in an $85 million debtor-in-possession term facility to K-V Pharmaceutical Company.
UBS and Credit Suisse, as joint lead arrangers and joint bookrunners, in $405 million term and CHF 30 million ($33 million) revolving credit facilities for Capvis Equity Partners and Partners Group to finance the acquisition of a majority stake in VAT Holding AG (Switzerland).
Apollo Global Management and Guggenheim Partners, as lenders, in $285 million first lien credit facilities for Alion Science and Technology Corporation.
Mashantucket Pequot Tribal Nation, the owner of Foxwoods Resort Casino, in its $568 million senior secured credit facilities in connection with the restructuring of $2.3 billion of debt obligations.
Awards and Recognition, Speaking Engagements, Guides and Resources, Firm News & Announcements, Latest Thinking
Firm News & Announcements