Biography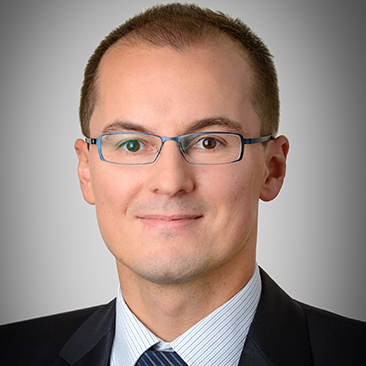 Petr Severa is acting for international, as well as major Czech companies and banks. Petr Severa also advises Czech national and regional governments and public institutions. He is acting for Czech Republic - Ministry of Transportation in connection with the inaugural PPP project in the Czech Republic for construction of highway D3, for EVRAZ Group in connection with the corporate restructuring of Evraz Vitkovice Steel and its new acquisitions in the Czech Republic, or for Telefónica O2 Czech Republic in its new acquisitions in the Czech Republic. Petr Severa regularly represents clients in litigation and regulatory matters, particularly competition/antitrust. In 2007 he was acting for ČEZ in numerous regulatory matters, for City of Prague in various public procurement and competition matters, for the Czech Waterways Directorate in connection with complex property litigation, for Ceska sporitelna in connection with the bank fees litigation, for Evraz Vitkovice Steel in connection with complex commercial litigation and related competition matters and for Ministry of Transportation in various regulatory matters.
Petr Severa advised on several landmark transactions, including representing Telefonica O2 Czech Republic in connection with its consolidation of mobile and fixed line business operations or its privatization by the Czech Government to Telefonica of Spain. Petr Severa also advised on numerous landmark privatizations, including privatization of Ceska sporitelna, Vitkovice Steel, Komercni banka, Vitkovice holding and CKD holding.
Petr Severa graduated from the Charles University School of Law, the Prague School of Economics (specialized in finance, accounting and corporate management) and the Harvard University School of Law where he studied as a Fulbright Foundation scholar.
Petr Severa has been recognized repeatedly for his professional excellence by Chambers Global The World's Leading Lawyers for Business, European Legal 500, IFLR Guide to Leading Financial Law Firms, and PLC Which Lawyer? Yearbook.
Awards and Recognition, Speaking Engagements, Guides and Resources, Latest Thinking, Firm News & Announcements
Petr Severa named "Leading" Lawyer for Corporare/M&A in the Czech Republic

Award Brief — Chambers Europe 2012

Petr Severa named "Leading" Lawyer for Corporate/M&A: Czech Republic

Award Brief — Chambers Global 2012