Biography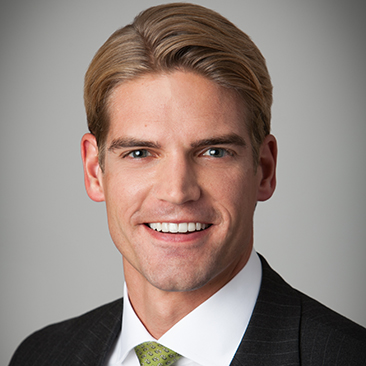 Peter Milligan is an associate in Weil's Private Equity practice and is based in New York. Mr. Milligan regularly participates on teams representing public and private companies, as well as private equity funds in connection with acquisitions, dispositions, minority investments, financings, joint ventures, and restructurings. He has extensive experience working with private equity clients and portfolio companies on a broad range of general corporate, securities laws, and governance matters, including management arrangements.
Mr. Milligan received his J.D. and his M.B.A. from Cornell University, where he was Managing Editor of the Cornell International Law Journal and Associate Editor of the Legal Information Institute Supreme Court Bulletin.
Mr. Milligan has been a significant part of the teams advising:
Advent International in its acquisition of a majority stake in ATI Physical Therapy Holdings, LLC.
American Securities LLC in its acquisitions of Arizona Chemical and Matthew Warren, Inc. (d/b/a MW Industries, Inc.); its $1.6 billion sale of Royal Adhesives & Sealants; its $860 million sale of General Chemical Corporation; its sale of GT Technologies; and in the acquisition of Total Convergence Solutions LLC (d/b/a Bluewater Communications Group, LLC) and INX Inc. by Presidio, Inc.
Avista Capital Partners in its acquisitions of ZEST Anchors, Inc. and INC Research, Inc., and in INC's subsequent acquisition of Kendle International.
CompuCom Systems, Inc. (a portfolio company of Thomas H. Lee Partners) in its $1 billion sale to Office Depot, Inc.
Cross Media Works (a portfolio company of Lee Equity Partners) in its acquisition of BlackArrow, Inc.
CVC Capital Partners in its acquisition of Cunningham Lindsey Group Limited and its proposed $1 billion equity financing for the unsolicited offer by Endurance Specialty Holdings, Ltd. for Aspen Insurance Holdings, Ltd.
Hess Energy Trading Company LLC (HETCO) in the sale by Hess Corporation of its interest in HETCO to an affiliate of funds managed by Oaktree Capital Management.
IAC/InterActiveCorp in its $300 million acquisition of About, Inc. from The New York Times Company.
The Jordan Company in its acquisition of DiversiTech Corporation.
Lindsay Goldberg LLC in its acquisition and subsequent sale of Philip Services Corporation, and in its acquisition of 275,000 marine cargo containers from two funds controlled by Buss Global Container Management GmbH.
Lone Star in its acquisition of Bentley Mills, Inc.
The founders of Magnetar Capital in the sale of a minority interest in Magnetar Capital Partners to an investment fund affiliated with Blackstone Alternative Asset Management.
OMERS Private Equity Inc. in its acquisition of The Kenan Advantage Group, Inc.
Ontario Teachers' Pension Plan in its acquisition of a majority stake in Flexera Software Inc.
Public Sector Pension Investment Board in a PIPE investment in Virtu Financial, Inc. to finance in part Virtu's $1.4 billion acquisition of KCG Holdings, Inc.
Sanofi in its $20.1 billion acquisition of Genzyme Corporation.
Snow Phipps Group in its acquisition of ZeroChaos.
Verizon Communications Inc. in its $1.4 billion acquisition of Terremark Worldwide Inc.
Speaking Engagements, Firm News & Announcements
Firm News & Announcements