Biography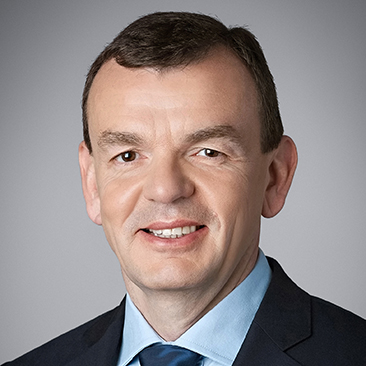 Pawel Rymarz is a legal advisor admitted to practice in Poland and has been the managing partner of the Warsaw office of Weil since 1998.
He graduated from the Faculty of Law and Administration of the University of Warsaw in 1985, qualified as a legal advisor in 1992 and joined Weil in 1993. Pawel has become widely recognised as an outstanding specialist in corporate law and in M&A and capital markets transactions. He has advised on the largest acquisitions and privatisations in Poland, on numerous domestic and international public offerings of securities and private equity transactions, and on the restructuring of many leading Polish capital groups.
For many years Pawel Rymarz has been recognised by international legal rankings such as Chambers & Partners, The Legal 500, IFLR1000, PLC Which Lawyer? and Expert Guides, as well as local legal rankings of a leading Polish daily, Rzeczpospolita, and the Polish edition of Forbes, as one of the leading lawyers in Poland for M&A, private equity, corporate law and corporate governance, equity and debt capital markets, restructuring and insolvency, energy and natural resources, and telecommunications, media and technology.
The prestigious legal ranking publication Chambers & Partners has, since the inception of its Poland rankings, ranked Pawel in Band 1 for corporate/M&A; it has also repeatedly ranked him in Band 1 for capital markets and private equity and as one of Poland's finest restructuring/insolvency specialists. According to recent reports, Paweł Rymarz is described as "a legend in the Polish market," and maintains his stellar reputation, routinely advising on large-scale M&A private and public transactions. "He is very focused on solving problems rather than creating them," says one commentator, before noting: "He is very business-driven, very fair in what he does on one or the other side." Clients enjoy his "sharp, straight-to-the-point and no-nonsense" approach to matters. Paweł Rymarz is skilled at dealing with both insolvency and out-of-court restructuring proceedings. "He is extremely experienced and very quick to the point," according to a client, who also notes that he has "a very good understanding of the situation."
Paweł Rymarz was recognised in 2018 in The Legal 500 Hall of Fame as one of the select few elite partners who have received constant praise by their clients for continued excellence.
Pawel Rymarz has for many years been ranked the leader for M&A and restructuring in Poland in the legal ranking prepared by Rzeczpospolita. In 2018, he was awarded the honorary title of "Prawnik trzydziestolecia" ("Lawyer of the Past 30 Years") by a jury organised under the auspices of the Polish Association of Legal Professionals and the Polish daily Rzeczpospolita as one of the top experts who has played a key role in the development of the legal profession and who has made a significant contribution to the transformation of the economic system in Poland since 1989.
Pawel Rymarz is an arbitrator at the Court of Arbitration at the Polish Chamber of Commerce.
Pawel is fluent in English and conversant in Russian.
Awards and Recognition, Latest Thinking, Firm News & Announcements
Firm News & Announcements